TurboTour day 3 – 23. mai
Siste dag av TurbotTour 2018. Og første leg var frå Drammen til Beitostølen via eit par alternative vegar.
Bandittane i Trans Am'en har fått på cowboyhatten og er klare for siste innspurt. //
The last day of TT18. The first leg went from Drammen to Beitostølen, but not using the straightest way. The Bandits in the Trans Am have found their hats, and are ready for the first leg.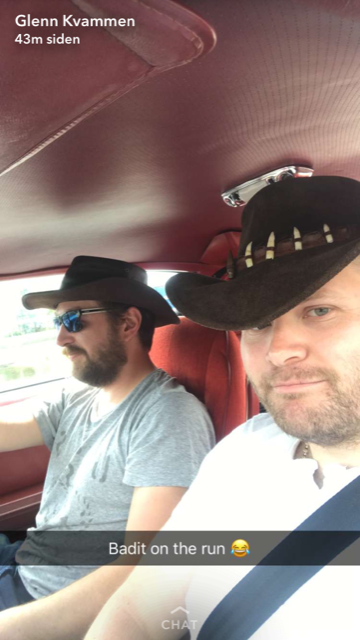 Alexander Runge er godt fornøyd over å få teste ut Magnus sin Z4. //
Alexander Runge is super happy to be trying out Magnus' Z4.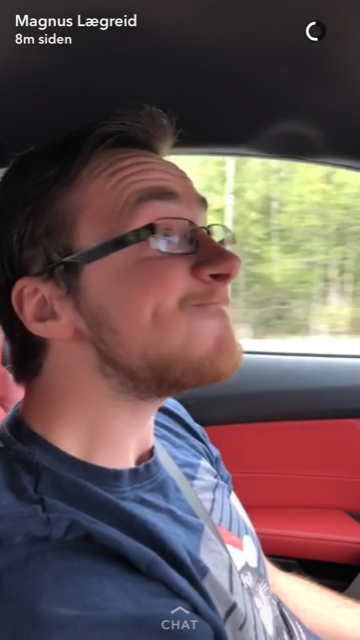 I E91'en er det blanda stemning. Nokre av deltakarane var meir vakne enn dei andre. //
In the BMW E91, not everyone was ready to get out of bed this morning. Only half of the backseat was alive.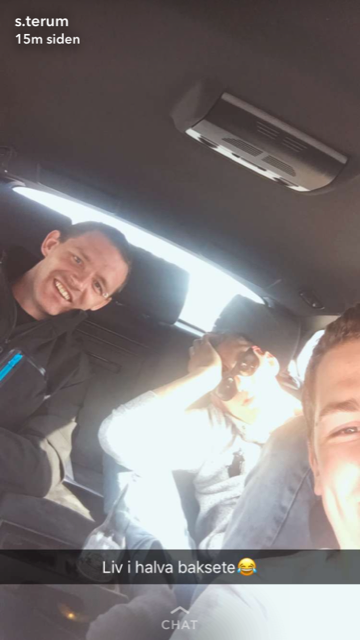 ---
Nydeleg ver, flott natur, og fine bilar både framme og bak. //
Lovely weather, beautiful nature and nice cars.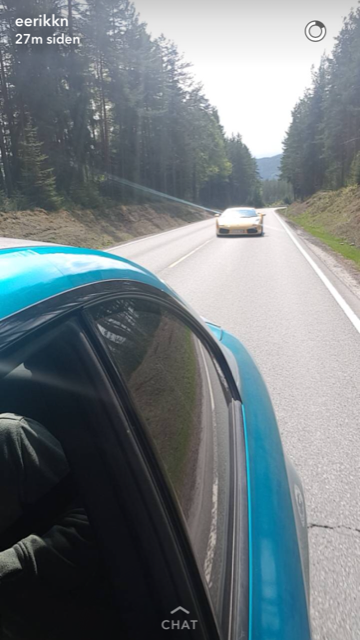 Foto- og pissepause er naudsynt. //
Some stops for photos and peeing is a necessity.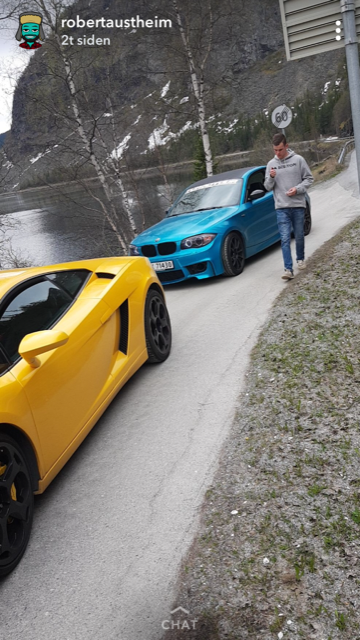 Og for nokre deltakarar var det godt å få slappe av litt i graset. //
And for some, the short breaks were a sweet relief.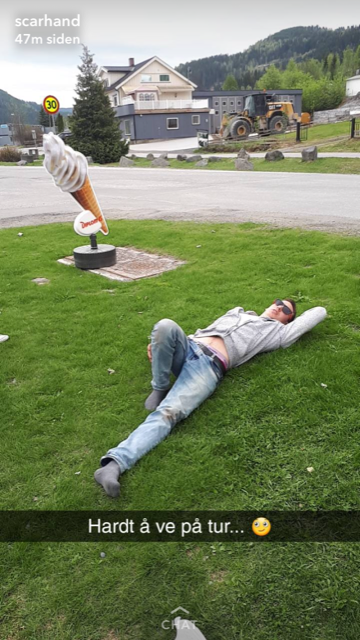 ---
Framme på Beitostølen venta nydeleg grillmat og konkurranse i øksekast. Her er det Joar som viser vikingskills. //
At Beitostølen we ate fantastic BBQ food and competed in throwing axes. Here's Joar, showing off his vikingskills.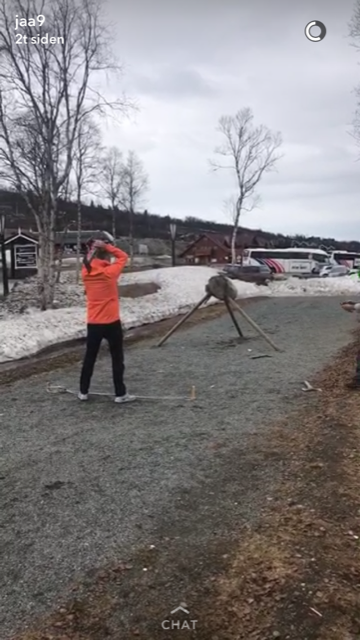 ---
Frå Beitostølen gjekk turen over Filefjell og ned til Lærdal der vi tok eit kjapt besøk innom Lærdalsøren Hotel – eit automotivt samlingspunkt i Sogn. //
From Beitostølen we went over Filefjell and down to Lærdal, where we took a short stop at Lærdalsøren Hotel – an automotive rallying point in Sogn.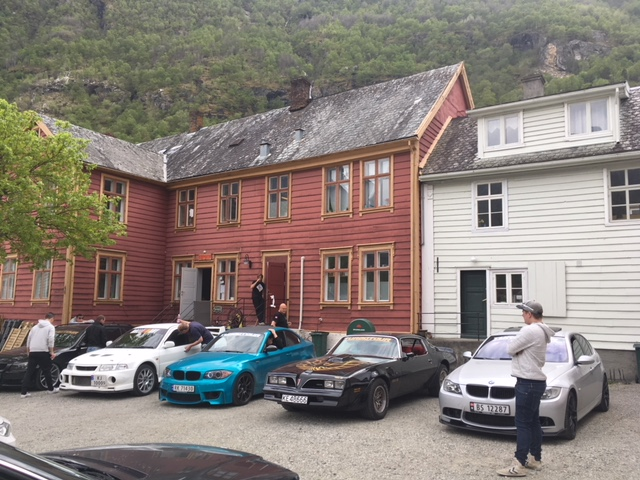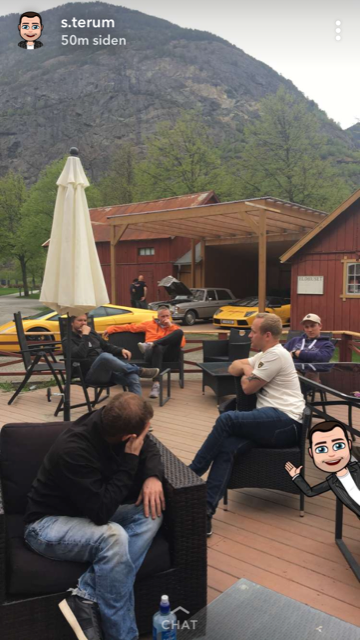 ---
Frå Lærdal gjekk turen heimover til Sogndal, der vi parkerte framfor Sogndal Kulturhus for avslutningsseremonien.//
From Lærdal we drove back to Sogndal, and parked outside Sogndal Kulturhus, where we closed off TT18.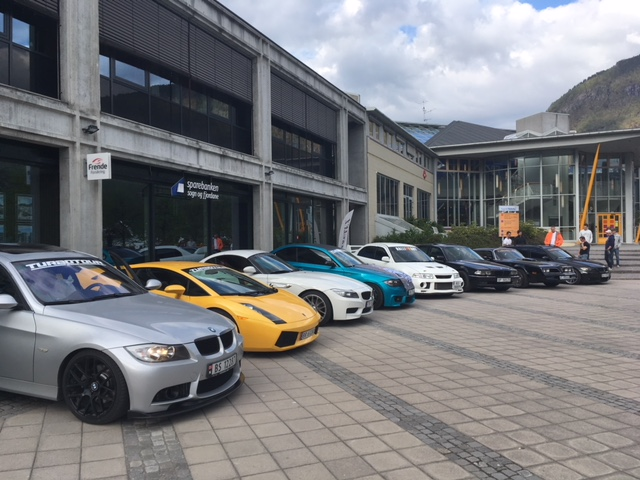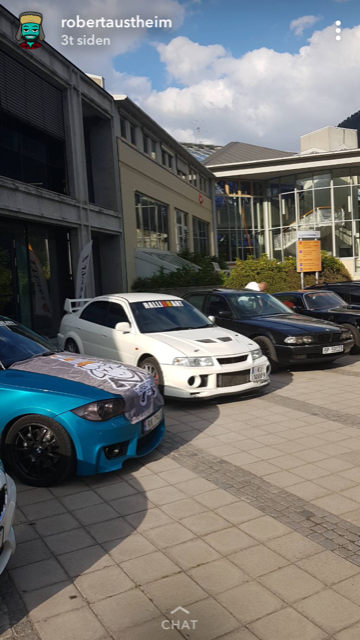 På Kulturhuset åt vi pizza og hadde premieutdeling. Daniel Lægreid (Supra mk3), Nils Petter Dalaker og Tage L. Ylvisåker
(Escort Cosworth) fekk eit par spesiallaga TT18-sokkar frå NVRLND som trøstepremie, sidan deira bilar ikkje kom i mål. Adrian Ertesvåg og Sindre T. Løkkebø (BMW E91)vart stemt fram av dei andre som "Årets deltakarbil". Mykje grunna deira køyring og satsing på Dagali. Dei fekk pokal frå A1 Reklame, caps frå Rolls-Royce og barbersett frå Cut Throat Barber Shop. Brede Aaberge kom nærmast i tippekonkurransen, der ein skulle tippe kor mange kilometer bilane som kom i mål køyrde totalt (8 bilar – 7058 km). Han fekk eit sokkapar pluss 5 gratis børstevask frå Toyota Sogn.//
At Kulturhuset we ate pizza gave out prizes. Daniel Lægreid (Supra mk3), Nils Petter Dalaker and Tage L. Ylvisåker
(Escort Cosworth) got a pair of custom TT18 socks from NVRLND as a consolation prize for not getting their cars to the finish line. Adrian Ertesvåg and Sindre T. Løkkebø (BMW E91) was voted by the others at the "Participantcar of the year". Mainly because of their crazy driving at the circuit at Dagali. They got a trophy from A1 Reklame, caps from Rolls-Royce and a shaving kit from Cut Throat Barber Shop. Brede Aaberge came closest in a contest to guess how many kilometres the finishing cars would drive in total (8 cars – 7058 km). He got a pair of socks, and 5 free car washes from Toyota Sogn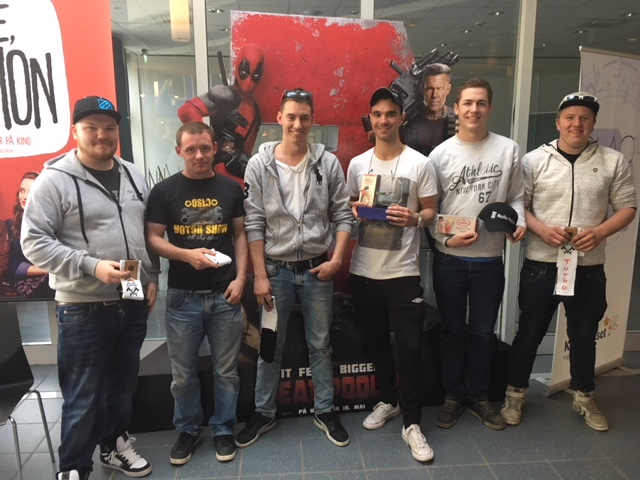 ---
Det var det. Eit eventyr er over. På tide å planlegge neste år. Takk for turen! //
And that's that. An adventure is over. Time to plan for next year. Thanks for a great trip!