Kenneth D. Nornes byrja helga med chililunsj. Ville han overleve helga? //
Kenneth D. Nornes started his weekend with some chili on his lunch.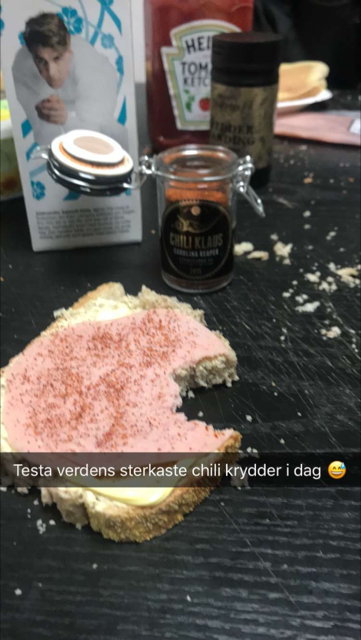 Verdas sterkaste? Falsk reklame eller har Kenneth sine smakslaukar teke kvelden? //
The worlds strongest chili wasn't that spicy for Kenneth, who poured on some more.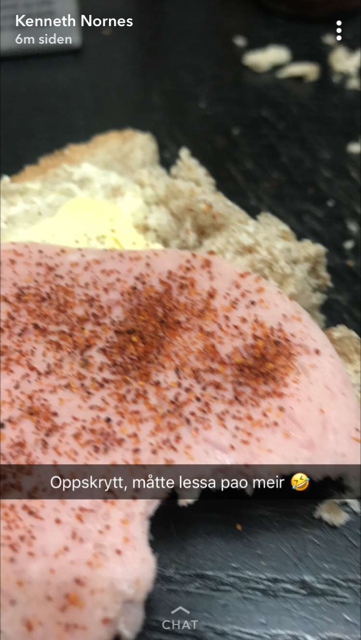 Lurer på korleis magen til Kenneth oppførte seg fredags kveld. //
What's better than to wash down all that chili with… more chili. Now in potato chips version.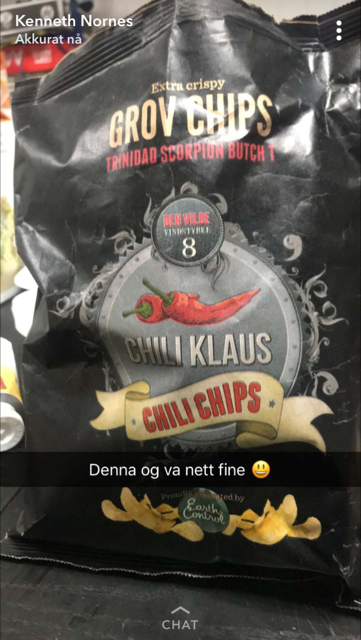 Laurdag var i alle fall Kenneth i live, og kunne konstantere at sonen sin blodtrimma elbil er ferdig. //
Luckily Kenneth survived, and was able to finish his sons highly tuned electric car.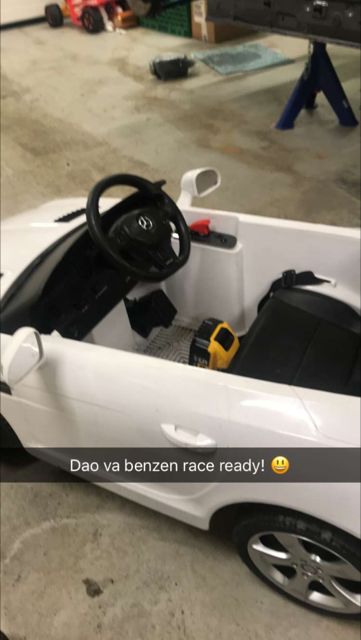 ---
Jørgen Tangen åt ikkje chili fredag, og kunne dermed flushe girkassen og ikkje tarmane. //
Jørgen Tangen didn't eat any chili on Friday, so he could flush the gearbox instead of his bowels.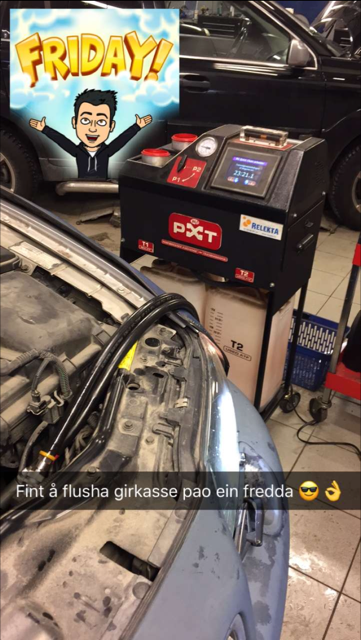 ---
Stig Smygen Wilhelmsen med ein Mercedes? Kva skjer? //
Stig Smygen Wilhelmsen has a Mercedes? What is happening. Besides his Omegas he normally only deals with BMWs.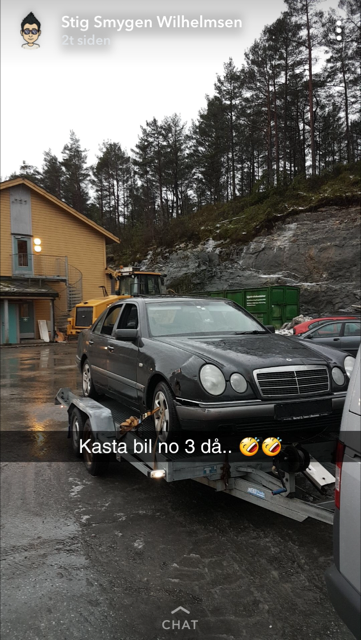 Smygen har motorsport i slekta. //
Smygen has motorsport in the blood. These pics are of his uncle racing at Karlskoga in 87.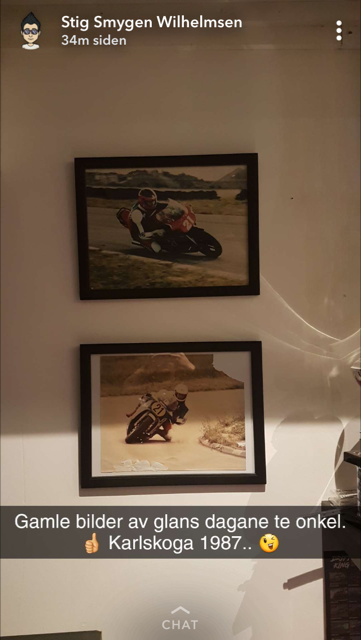 ---
Alvin Lægreid sin 2JZ BMW "1M" manglar stompen sin! Rævkøyrd eller er det planen? //
Alvin Lægreids 2JZ BMW "1M" seems to be lacking something. Rear ended?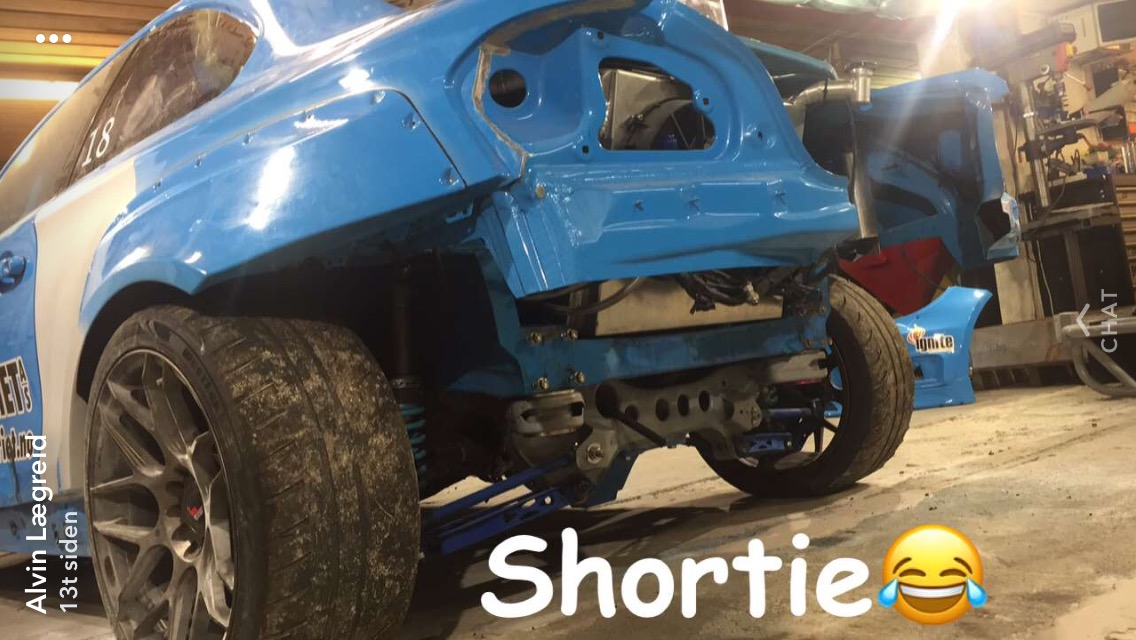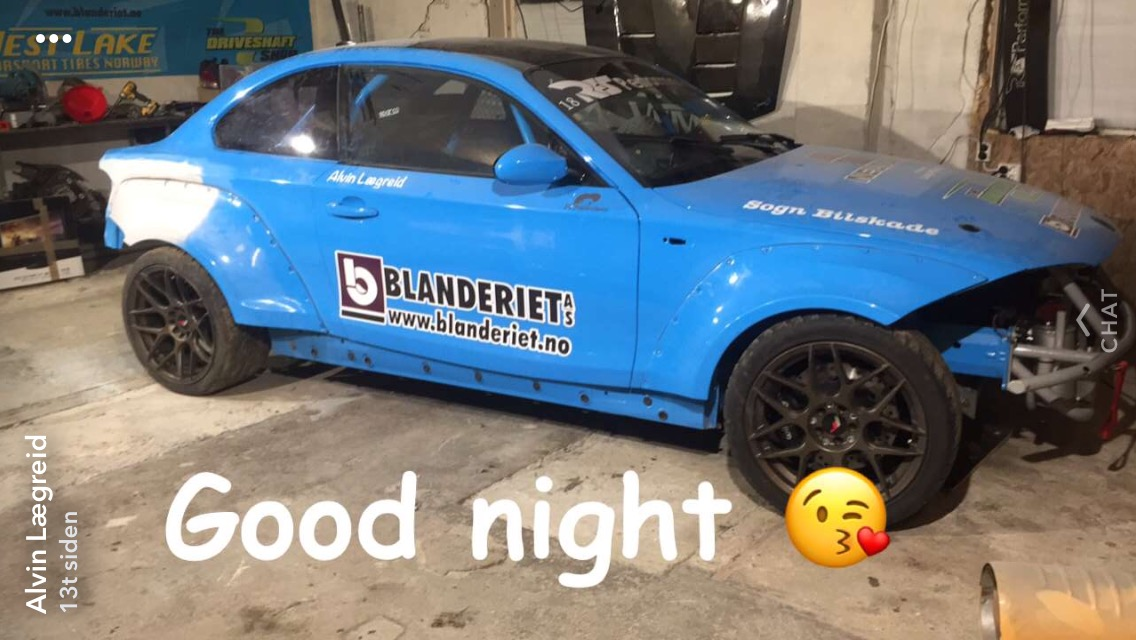 Alvin har ikkje berre tid til rasarbilbygging. //
Alvin has time for both carbuilding and garagefloor fixing.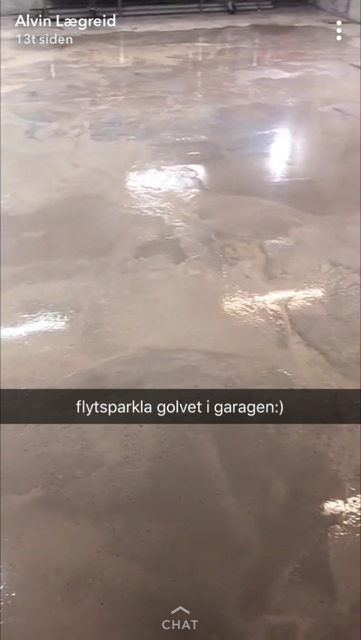 ---
NB! Dette er gjort på lukka bane av proffesjonell sjåfør. Ikkje prøv dette sjølv. //
Sander Ertvaag is risking his life in a deadly speed. On a closed off road, off course.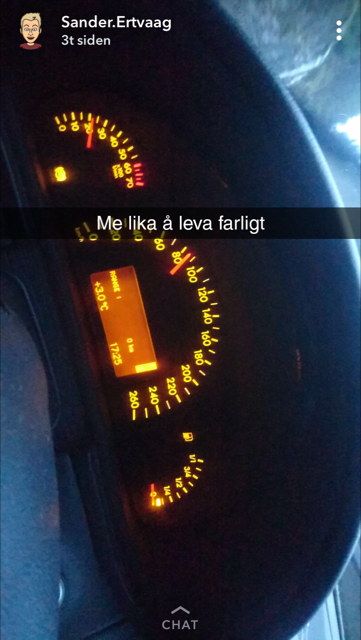 ---
Ørjan Nilsen tuklar på Soarer'en. Med so mykje tafs, vert han ferdig i tide? //
Ørjan Nilsen keep on with the work on his 2JZ Soarer. Looks awesome, but will he be done in time though?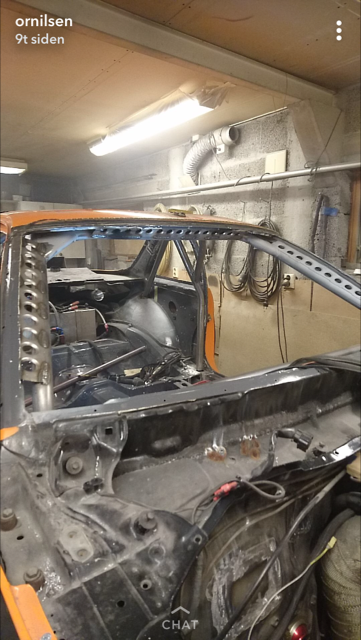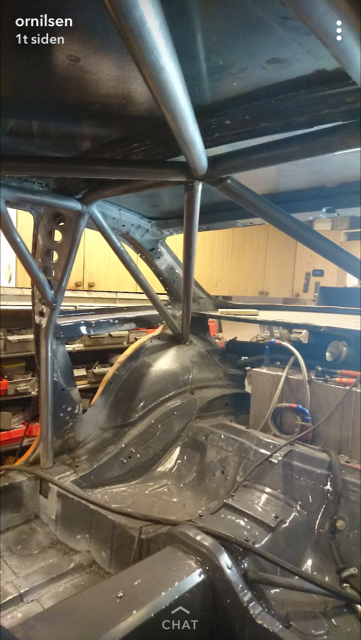 ---
Kim Mathisen drog fram MK3'en for litt isbanekøyring hjå Hebbe. //
Kim Mathisen has pulled out his MK3 Supra for some icedrifting at Hebbe's icetrack.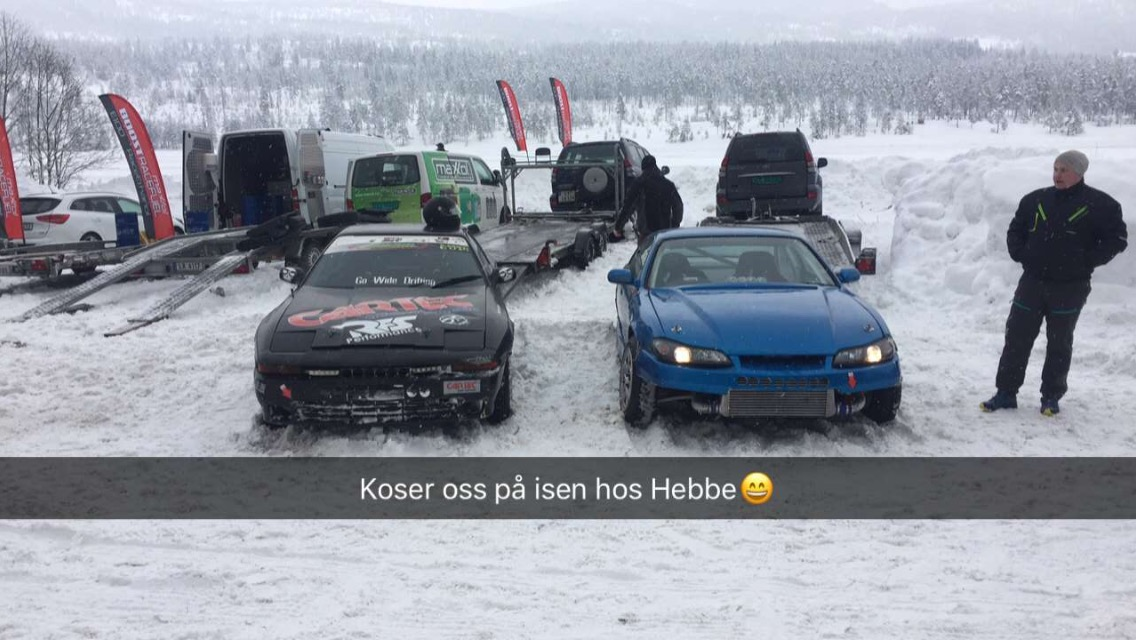 ---
Steffen Svingen si lommelerke er ikkje som andre si. //
Steffen Svingen ready for party with his tiny flask.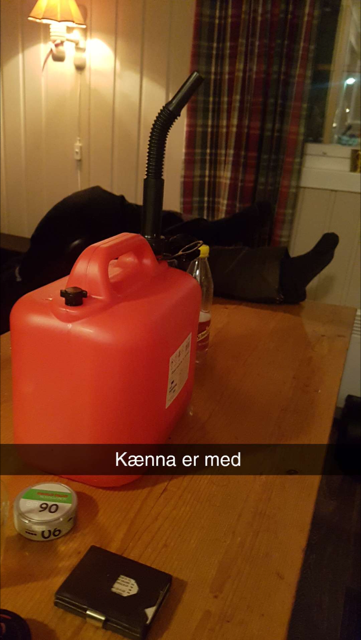 Ikkje so merkeleg at han kjenner seg heime på denne utestaden. //
He even has a pub named after him. Like all the Driftnerds should have…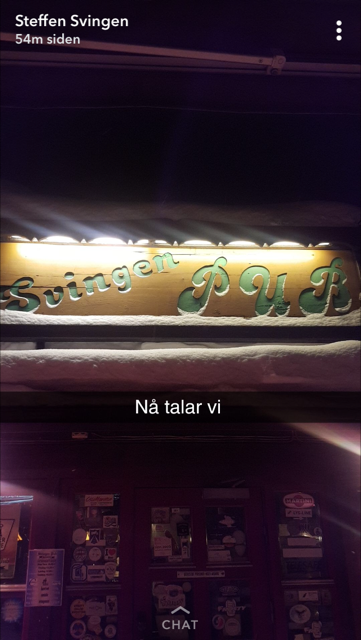 Når du vaknar dagen etterpå og finn ut korleis du kom deg heim… //
When you wake up the next day and realise how you got back home last night.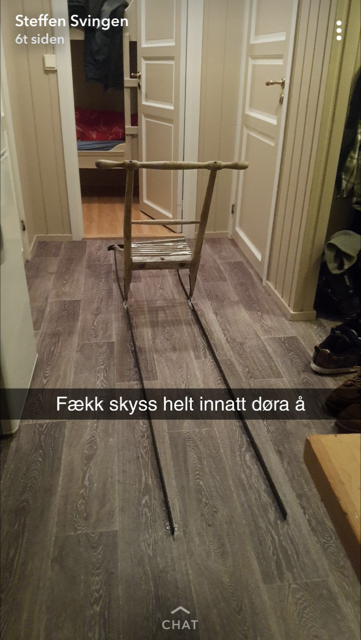 ---
Arve F. Brekkhus har byrja på favorittjobben på sin S15, saman med mednerd Steffen Tveite. //
Arve F. Brekkhus has started the job he hates. Doing bodywork on his S15. With some help from fellow driftnerd Steffen Tveite.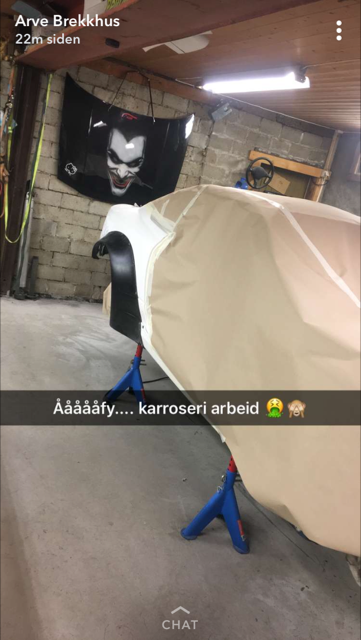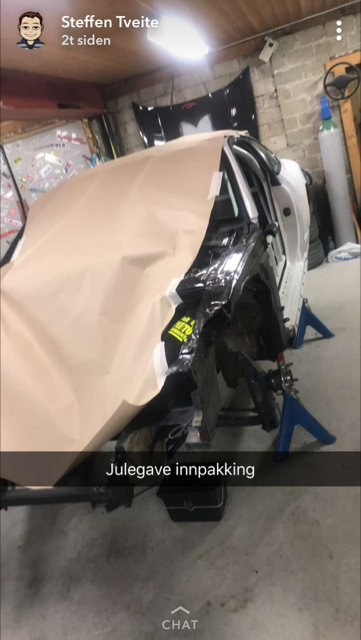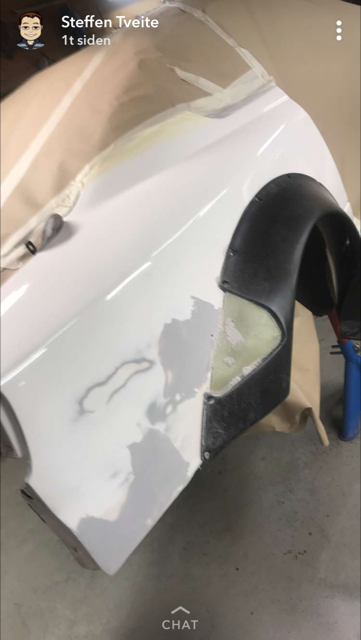 ---
Ser ut Steffen Tveite har nok av jobb i sin garasje og. //
Looks like Steffen Tveite has enough work in his own garage.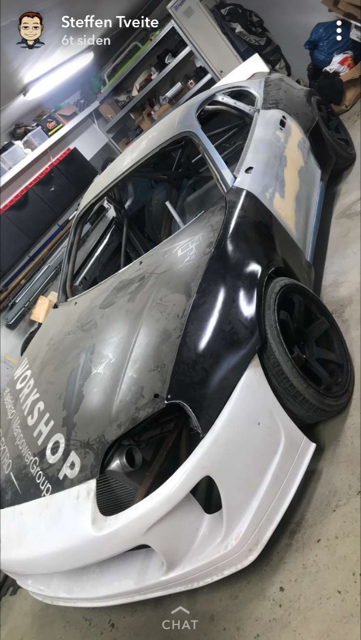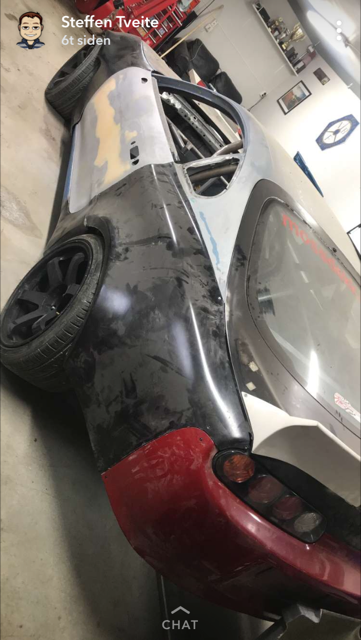 ---
Øyvind Øversveen skjemmer vekk dotter si på beste autofilvis. //
Øyvind Øversveen spoils his daughter in the best automotive way possible.

---
Christian Bakkerud er ikkje like imponert over alle produkta til Biltema. //
Christian Bakkerud is not happy with Biltema's plastering/filler.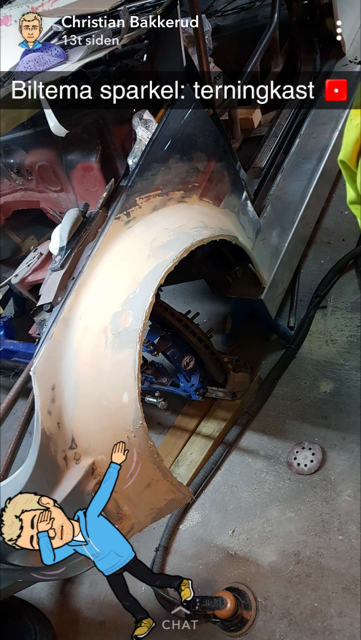 Søndagsfri? Det er for pingler. //
No rest on Sunday for this guy. More money for car parts.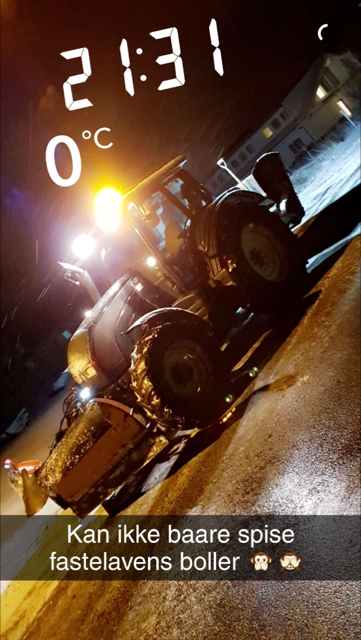 ---
Laksen til Petter Lauvås fekk køyrd seg i helga. //
Petter Lauvås had to take his pet salmon to the vet this weekend.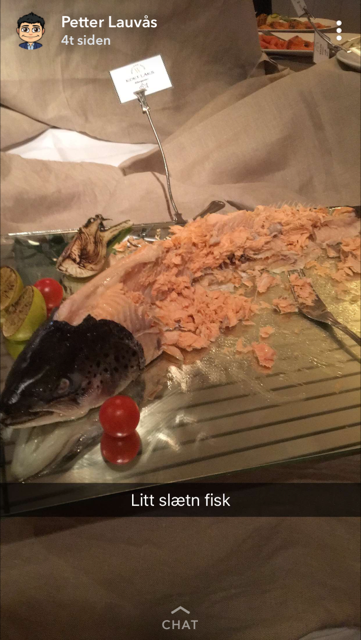 ---
Oddbjørn Hauglum sin veke fekk ein pangstart. //
Oddbjørn Hauglums week didn't start the way he planned it. But it did start eventually…