Petter Lauvås styrer på med sin R34. Men i rute er han f@en ikkje. //
Petter Lauvås is making a new windscreen for the back of the car.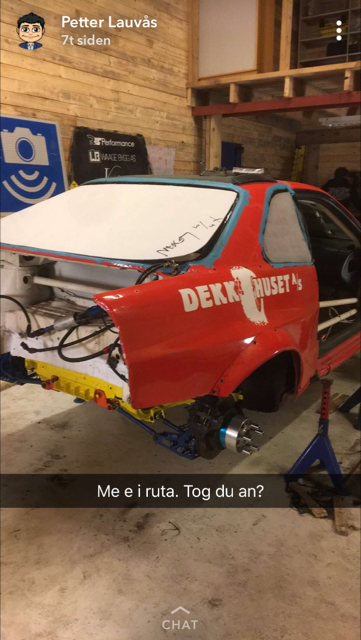 Kanskje ikkje noko god ide å slegge ruta på plass? //
Maybe he should avoid using the Sledgehammer to get the screen in place?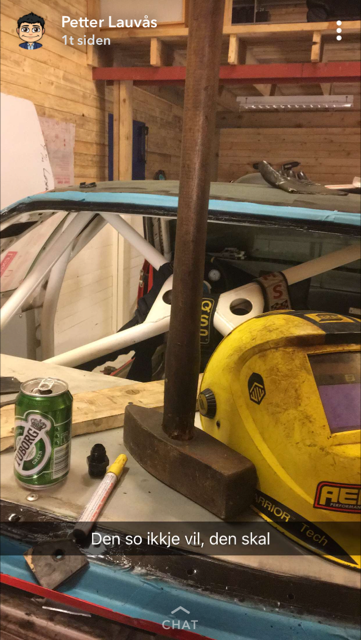 Wrench every day weekend.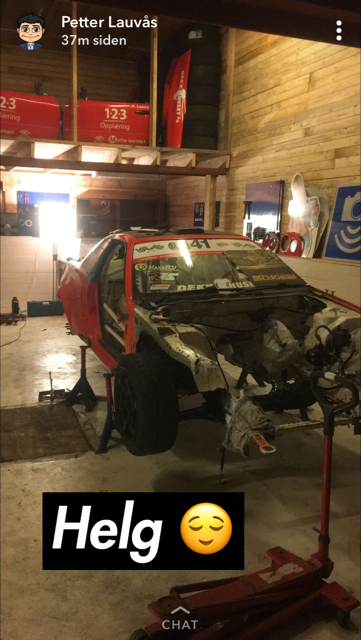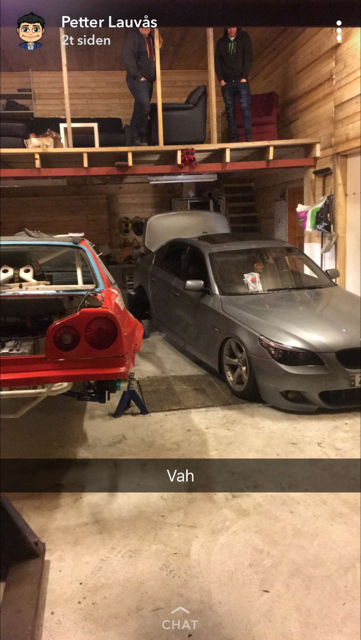 ---
Christian Bakkerud finn tid til å vere litt i garasjen mellom all brøytinga. //
In between all the snow plowing, Christian Bakkerud spend some time in the garage.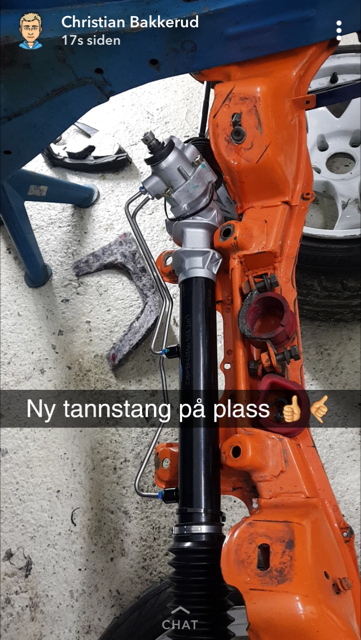 Jaggu har han tid til ein liten drink og. //
He even gets time for a small drink.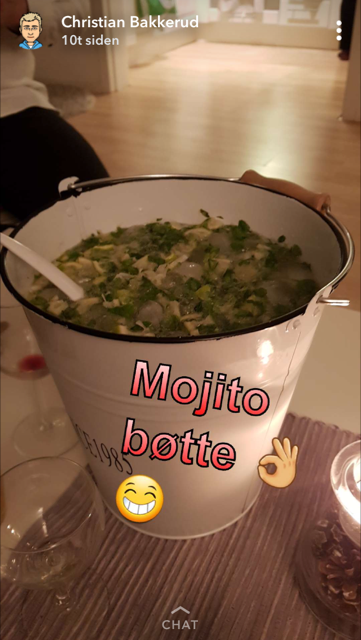 På ei reise til verdsmetropolen Oslo, møtte Bakkis utruleg nok på Driftnerd og drifting-veteran Vegard Nes Olsen. Verda er liten. //
Travelling to Oslo, Bakkis accidentally met fellow Driftnerd and drifting veteran Vegard Nes Olsen.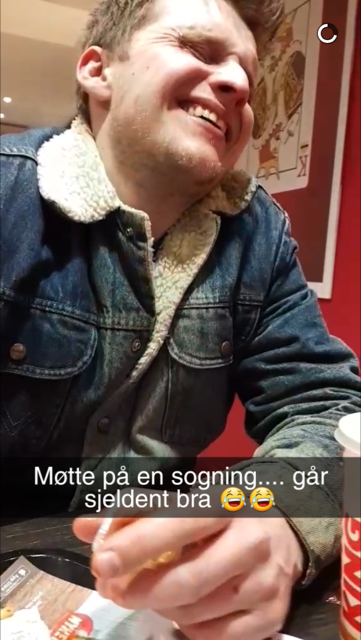 Og sidan han er i Oslo for motorsport-møte, så må det sjølvsagt køyrast litt motoriserte køyretøy. Også i gokart har ChrisBakk skills. //
While in Oslo on a meeting, he also shows off his gokarting skills. 3rd place.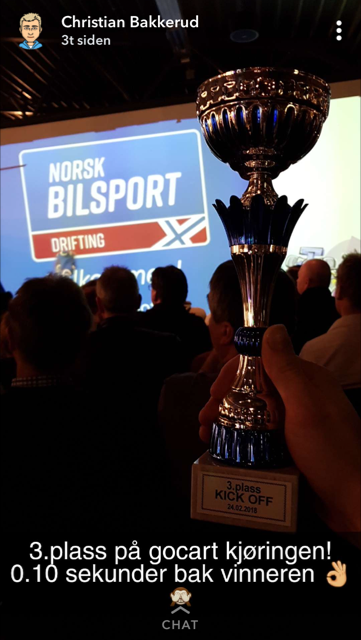 ---
Arve F. Brekkhus aka Pluto Performance har utvida marknaden sin, og tek no også landbruksrelatert jobb. Men tek kun betalt i kjøt. //
Arve F. Brekkhus aka Pluto Performance now also does agriculture related jobs, like fixing machinery. But he only takes payment in meat.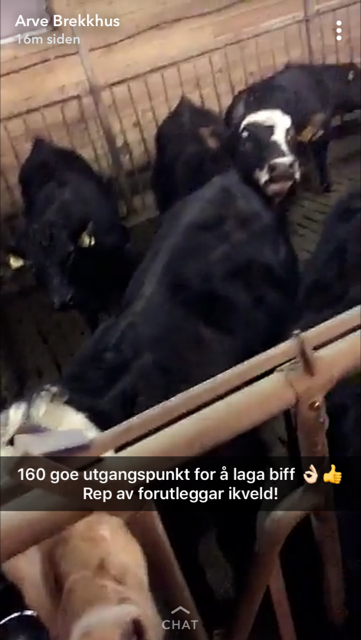 Supradeler ut av Impreza for å fore ein Merce? Kva slags bastardblanding snakkar vi her? //
Removing Supraparts from an Impreza, to use them in a Mercedes. What kind of heathens are we dealing with here?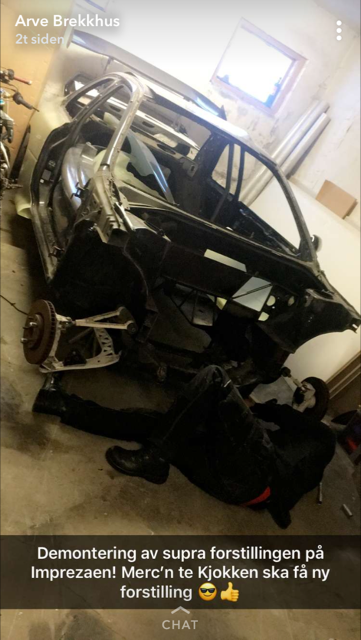 Parts car. Arve's buddy need the engine.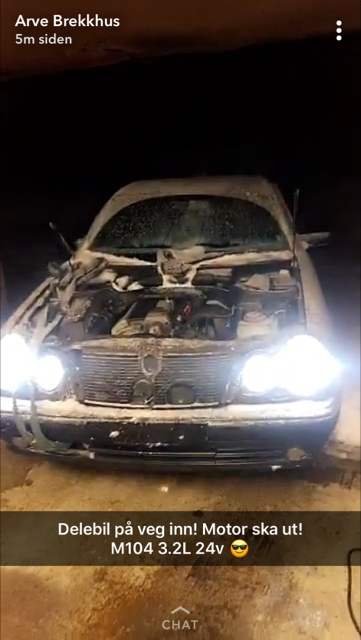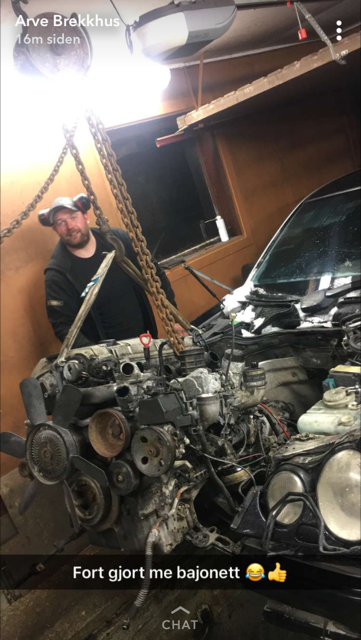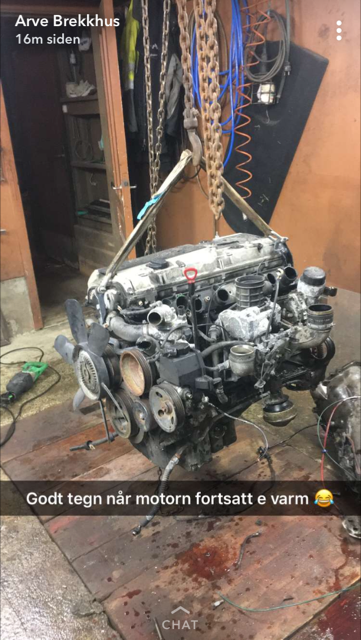 Arve's daily driver elskar snø. //
Arve's daily loves the snow.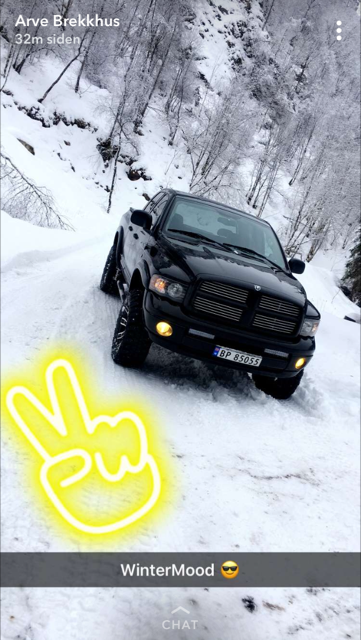 Det er godt å sjå at han brukar litt tid på sin eigen driftebil og. Noreg's vakraste S15. //
It's good to see Arve spending some time on his own driftcar. Norway's hottest S15.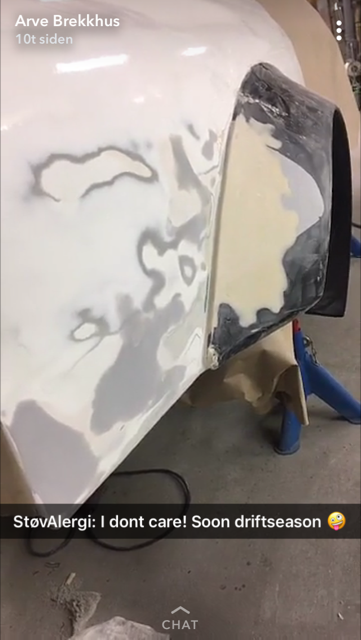 Old Wisefabs removed, waiting for the new model.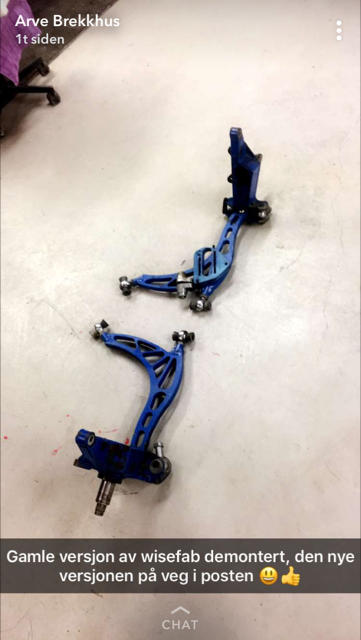 So var det ein ny jobbtur til Sogn. //
And then it's a new worktrip to Sogn, fixing wire loom for a Mustang.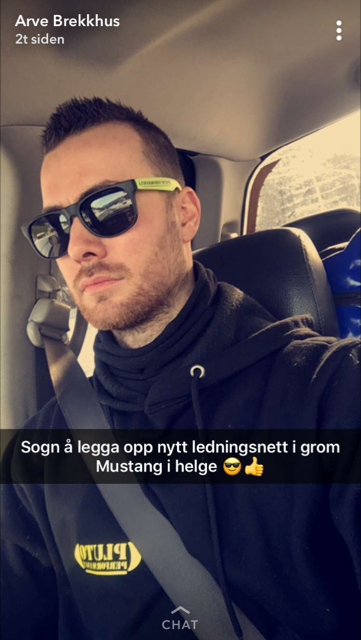 Jobben gjort og nye deler plukka opp. //
Work done and a new turbo picked up.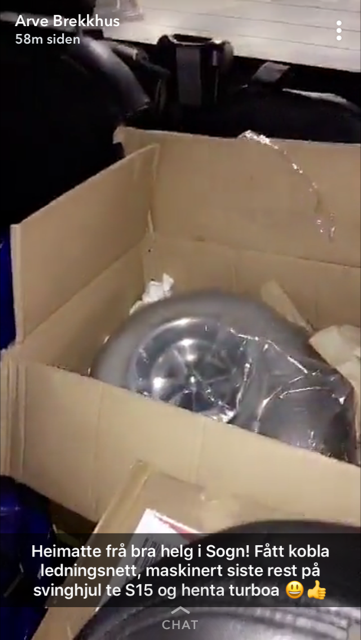 Ok size…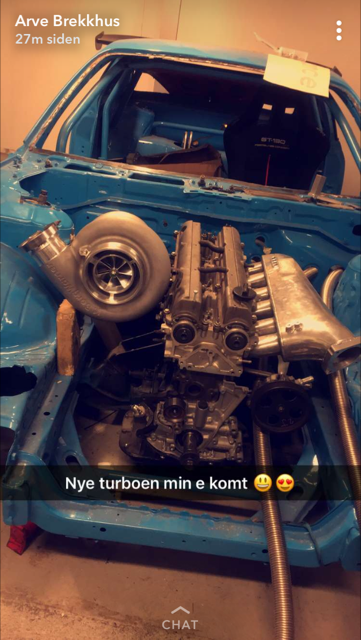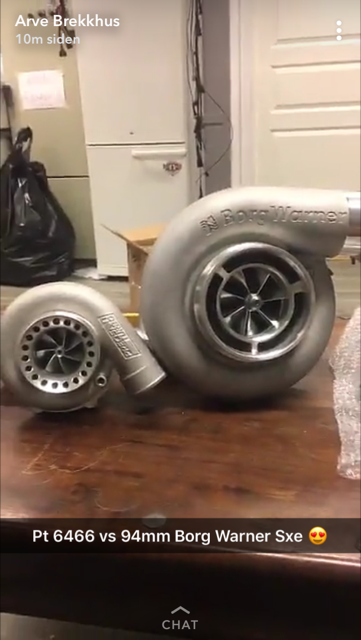 ---
Sander Ertvaag sett jobbar på bakenden sin. //
Sander Ertvaag is working on his rear.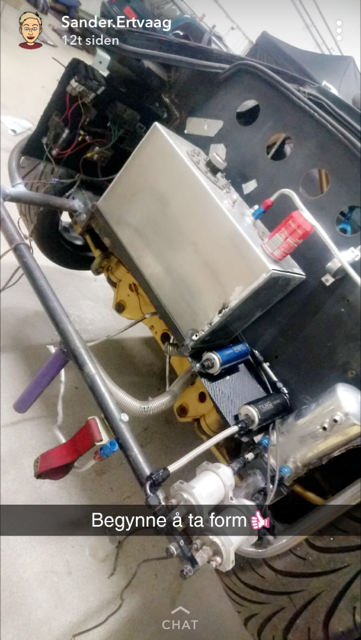 Ser ut som han kan ha blitt smitta av Smygen-sykja. "Kjøp alle halvkraste BMW'ar du finn". //
Looks like Sander has been infected by the Smygenflu. "Buy all half crashed BMWs you find".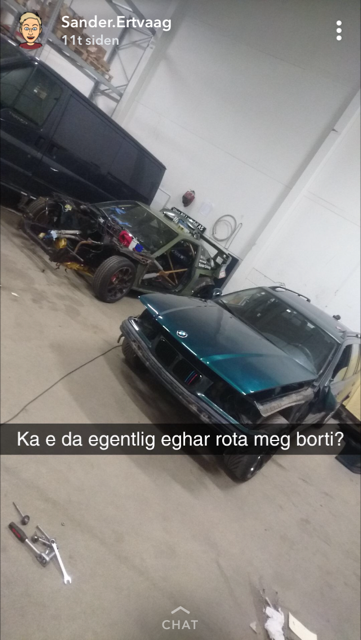 Men med skillsa på plass så vert det vel ei ordning. //
But Sander has the skills to fix the old beater.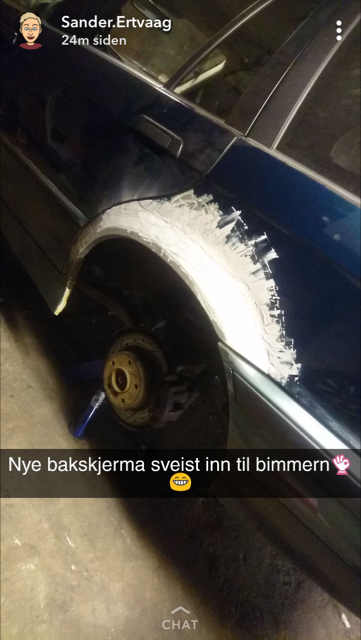 ---
Kenneth D. Nornes har nyleg vore på ferie i Sydenland, men kom fort heim då det viste seg at det var krokodillar på rommet. //
Kenneth D. Nornes went on vacation down south, but came home pretty quick when he found crocodiles on his room.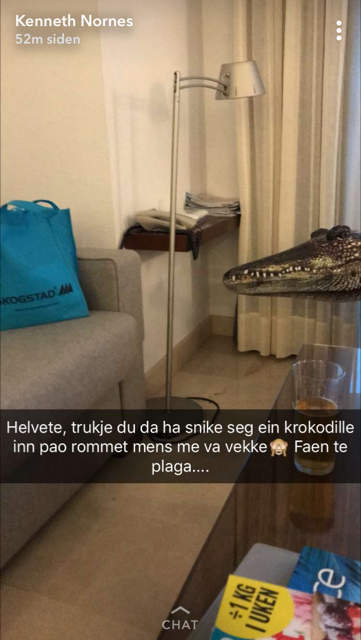 Då er det betre å vere heime i kalde nor for å ta imot ny girkasse, i ein kasse. Kasse. //
Better to be home in cold, recieveing a transmission.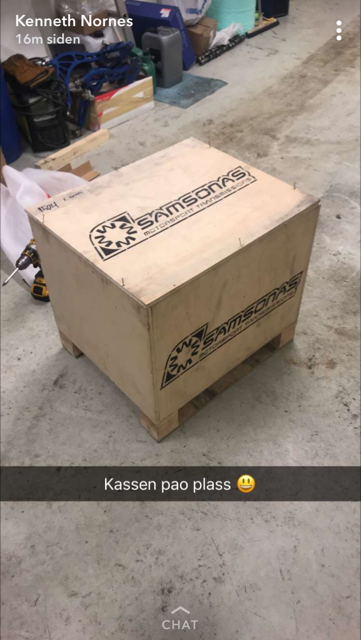 Blir herleg å høyre lyden av 2JZ'en att etter vinterdvalen. //
Gonna be sweet to hear the sound of the 2JZ again, after the hibernation.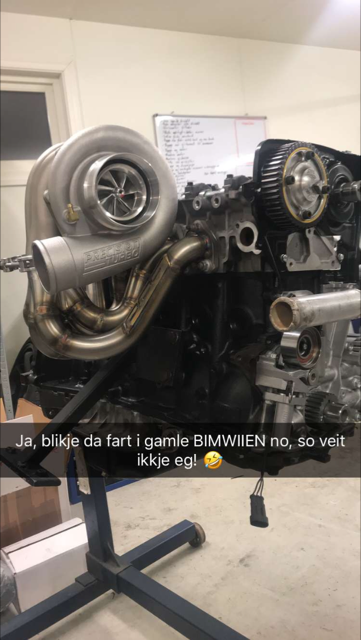 In place!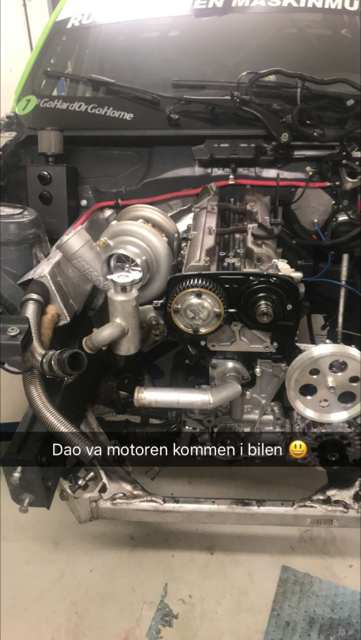 ---
Jørgen Tangen sin PS13 ventar på turr asfalt. //
Jørgen Tangen's PS13 is waiting for dry asphalt.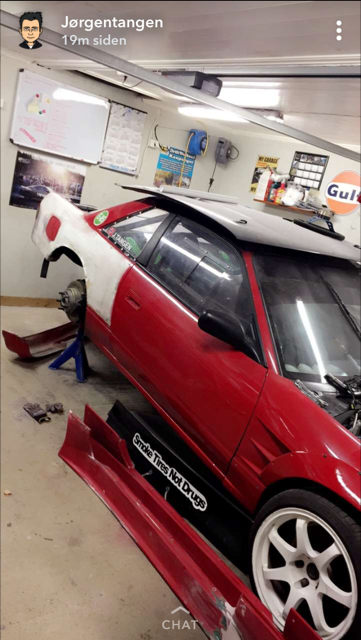 I mellomtida er Jørgen utru og misbruker heller vintermissilar. //
Meanwhile Jørgen is unfaithful, and abuses winter missiles.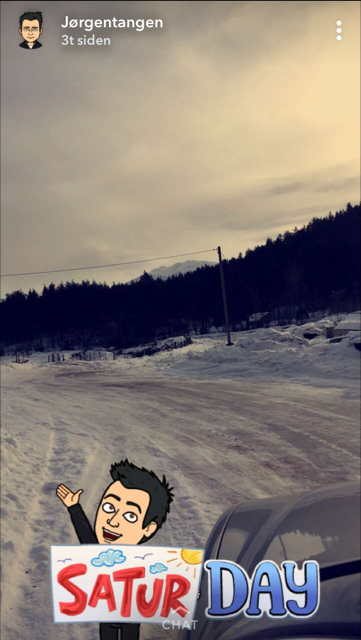 ---
Steffen Tveite er på gang med sin "nye" Supra. //
Steffen Tveite's "new" Supra is getting in shape.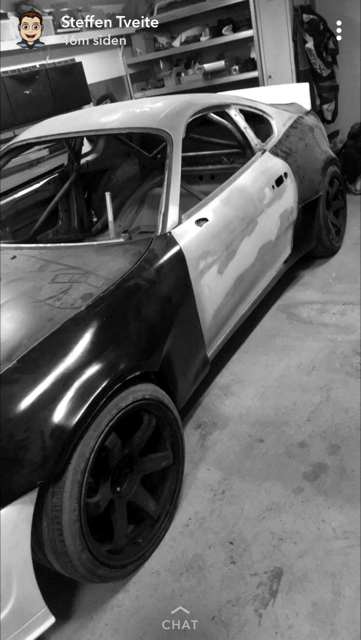 Men noko IT-ekspert er Tveite so absolutt ikkje. //
But Tveite is no good as a IT-technician.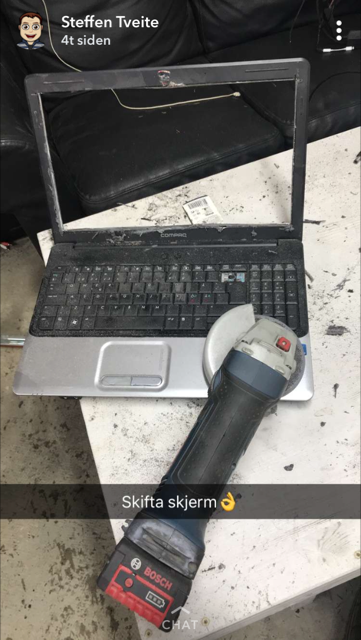 ---
Alvin Lægreid var på besøk hjå med-Nerd Øyvind Øversveen i idylliske Snertingdal.
Alvin Lægreid took some time to visit fellow nerd Øyvind Øversveen in Snertingdal.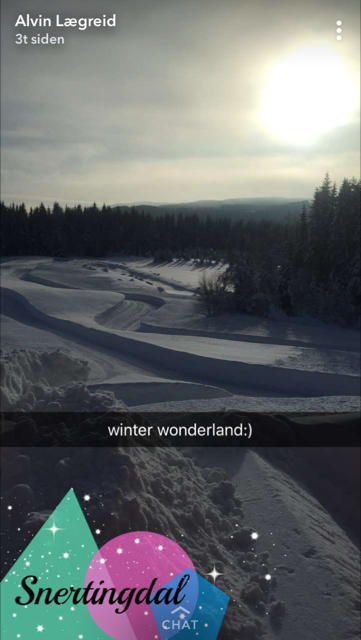 Tilbake i garasjen ventar grombilen på litt kos. //
Back in the garage, the 2JZ BMW "1M" wants to cuddle.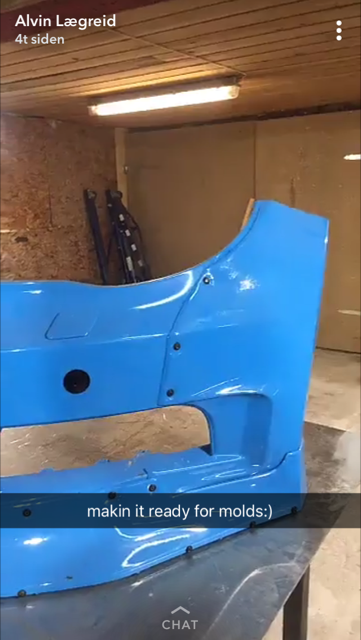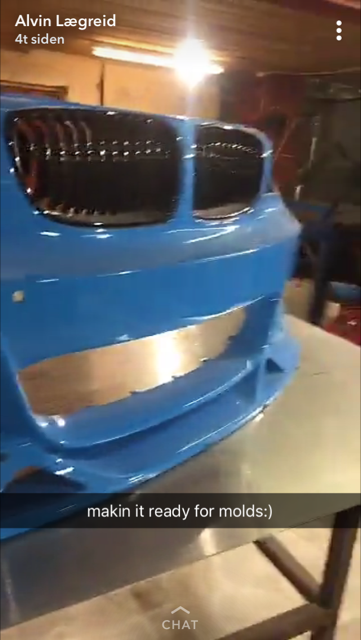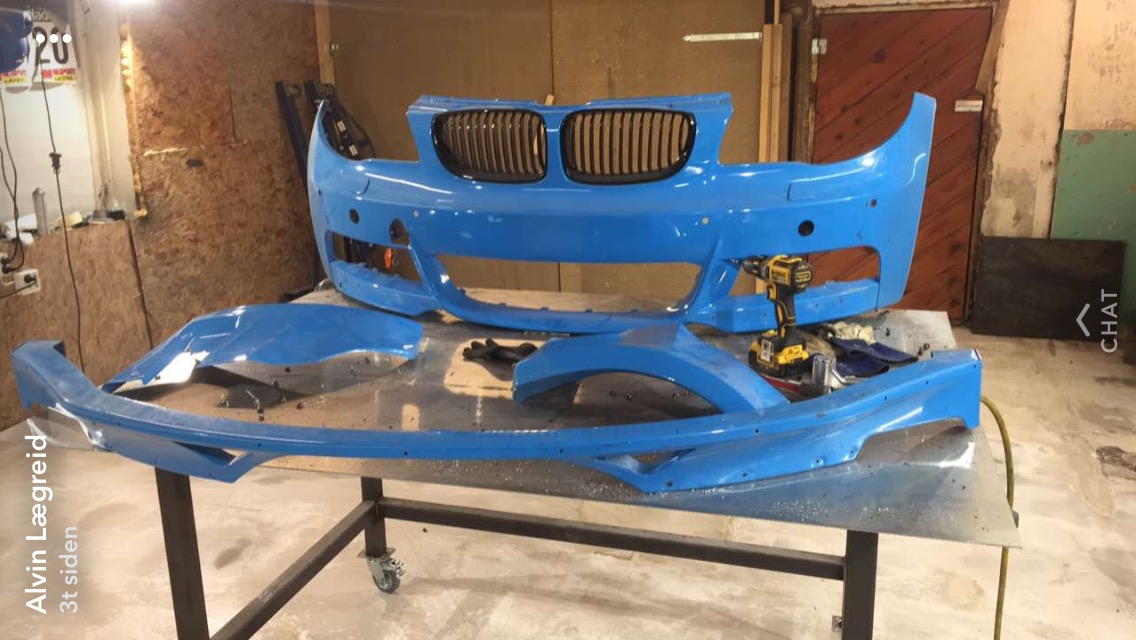 Litt lakkeringshjelp er gull verdt. Blir det "rasarbilblao" eller skal bilen endeleg bli lakserosa? //
Getting some help with the paint. Will the car go from "rasarbilblao" to "salmon pink" ?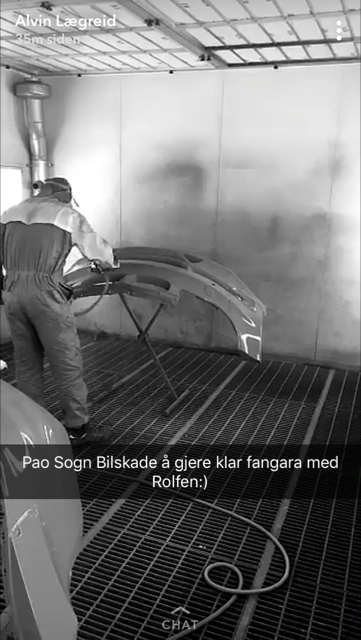 Motorsportshopping er noko anna enn undertøystullet. //
Shopping motorsport equipment is so much better than buying underwear.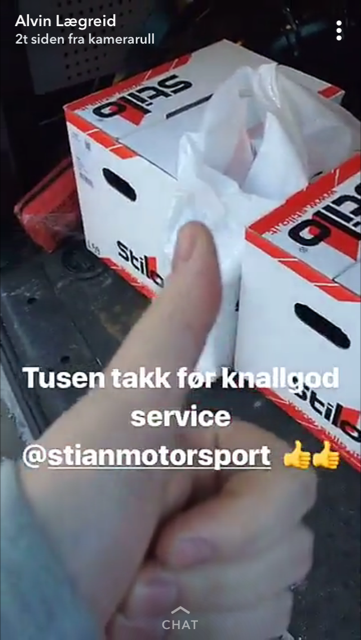 ---
Steffen Svingen lever utanfor boksen. //
Steffen Svingen lives outside the box.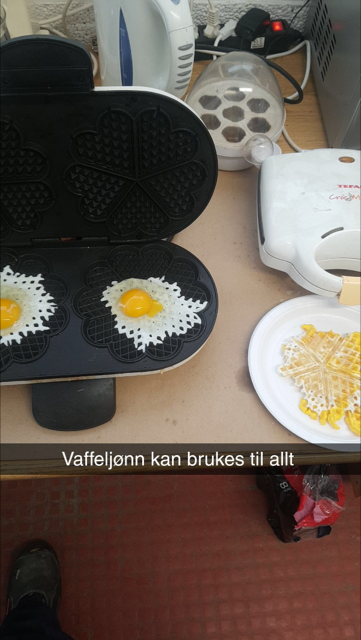 På eit besøk hjå Steffen Rudsengen finn Svingen draumebilen. Rudsengen knows his shit! //
Svingen found the dreamcar while visiting Steffen Rudsengen.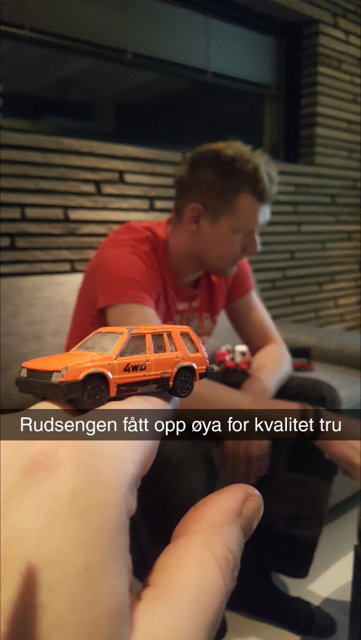 Ser ut som Rudsengen har drifta for lite i det siste. //
With that belly, it looks like Rudsengen hasn't been drifting enough lately.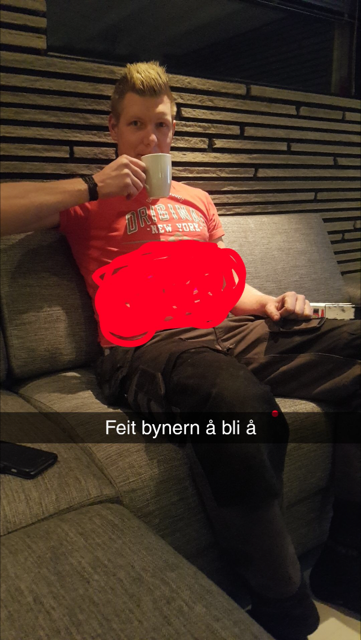 ---
Drifteveteran Petter Nes Olsen tilbringer tid på yachten. //
Drift veteran Petter Nes Olsen spends his time in his family yacht.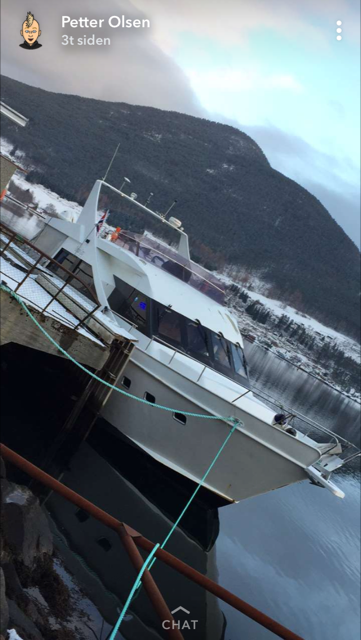 ---
Kim Søndergaard er ferdig med badet. Og det vart meir enn middels godt nok. //
Kim Søndergaard has finished his bathroom. Looks decent.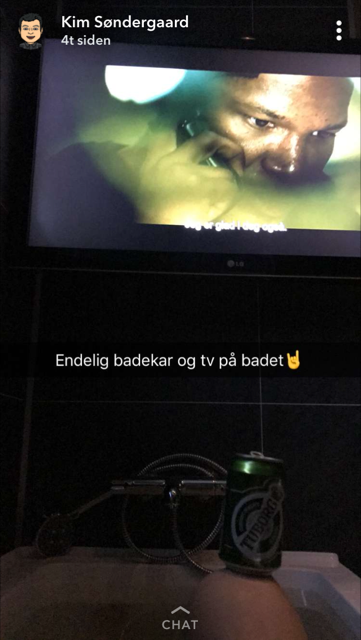 ---
Ørjan Nilsen har ståpels. //
Ørjan Nilsen just fell in love.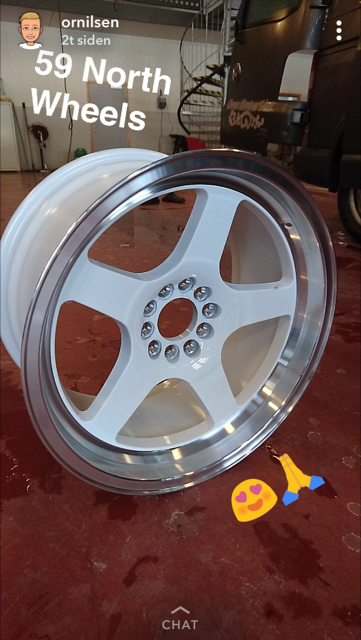 Eg får nok heller ståpels av denne Soareren hans. //
But his one, true love is still his 2JZ Soarer.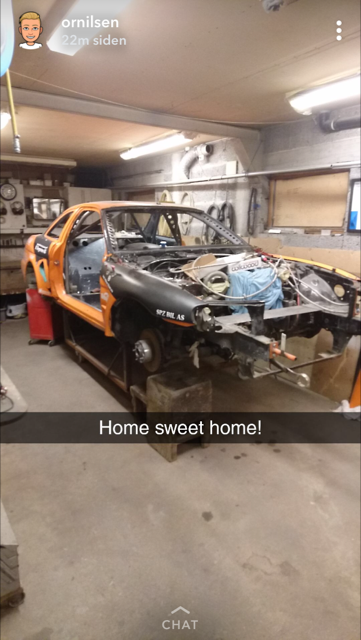 ---
Lars Magne Kløve sler på manndomstromma. //
Lars Magne Kløve clears the wood like a man should.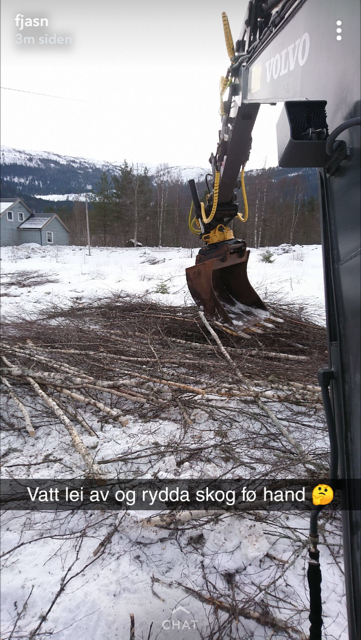 Men med denne kulda kunne ein kanskje prioritert å fått noko ved ut av småskogen?//
But with this cold, you might consider saving some for firewood.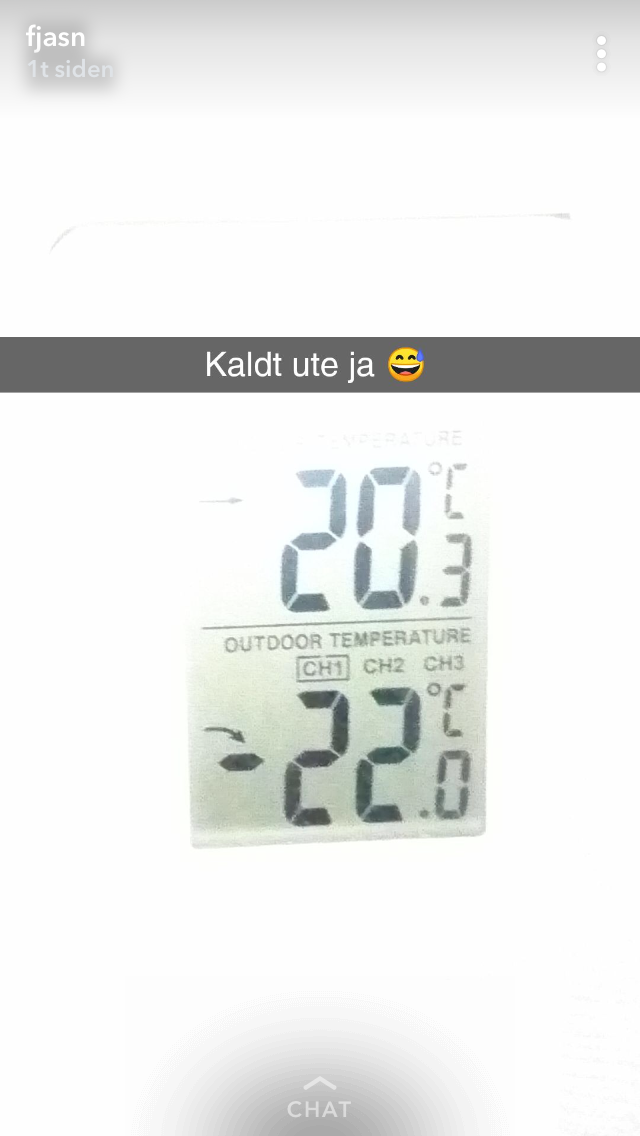 ---
Stig Smygen Wilhelmsen treng ikkje skru, han berre nyt bilane sine. //
Stig "Smygen" Wilhelmsen doesn't need to wrench, he only ejoys his cars.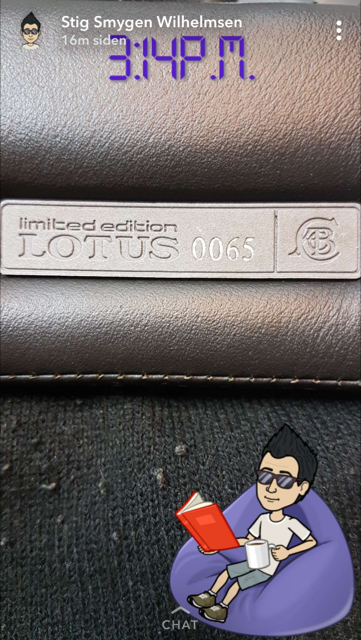 Eller trengs det litt jobb? //
Or is some job needed?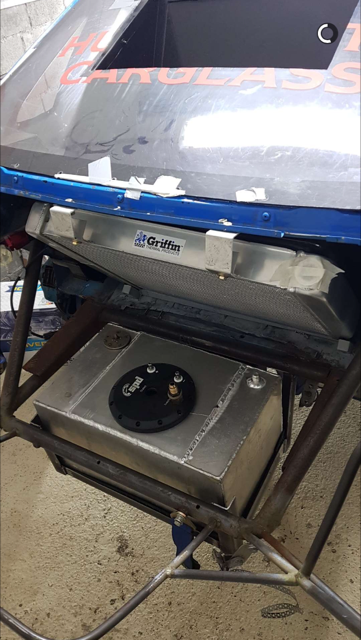 ---
Kim Mathisen reddar framleis livet til dei skiinteresserte i nabolaget. Can it drift? //
Kim Mathisen still saves the life of the skiers, making tracks for them. Interesting ride though, can it drift?