Steffen Tveite and Arve F. Brekkhus on their way to Oslo Motor Show on Friday.//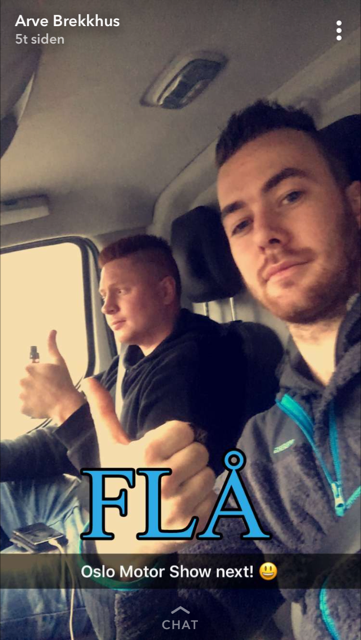 ---
Heroes need food. TGI Friday's is as good as any other. Burgers tasting like Jack Daniels? Perfection. //
Uten mat og drikke duger Driftnerds likevel. Men mat er jo godt då.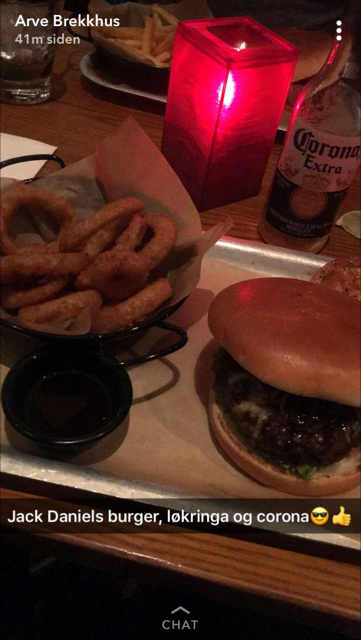 ---
After a nice meal, some selfies are sent to all the female fans, before getting some sleep.//
Det er godt han beheld kleda på i alle fall. Eller er det?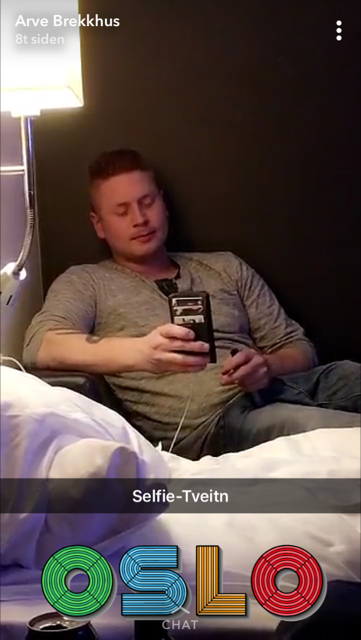 ---
Christian Bakkerud also arrived Friday. But Saturday morning at the hotel gives him a shock. They don't serve egg and bacon!?!//
Definisjonen på eit møkkahotell?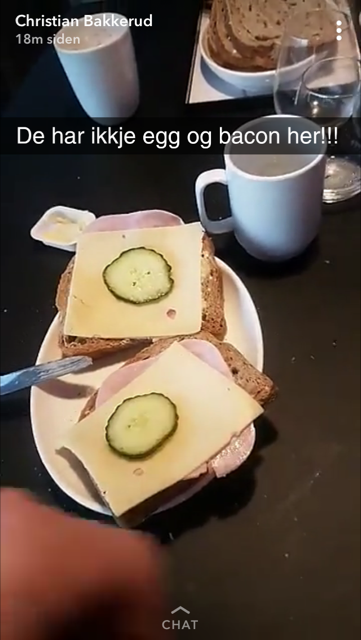 ---
He found out that he's not the only one who drives his car from the backseat.//
Bakkerud er allereie på plass på Oslo Motor Show.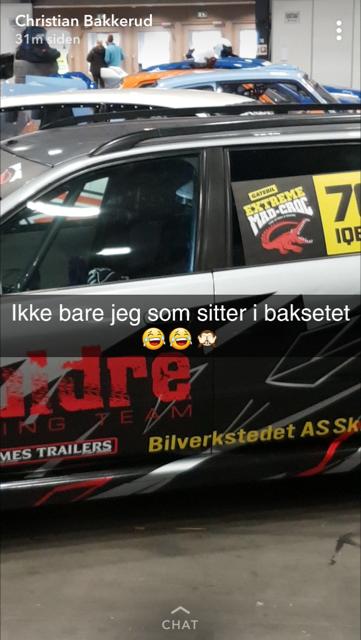 ---
But the real reason he was invited to OMS was to show of his skills. Qualified in 2nd place.//
Bakkis vart invitert pga skillsa sine.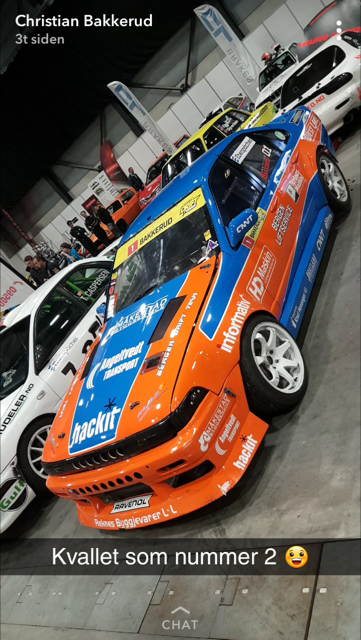 ---
But will his car hold out? //
Vil OMS bety døden for Bakkis sin Cefiro?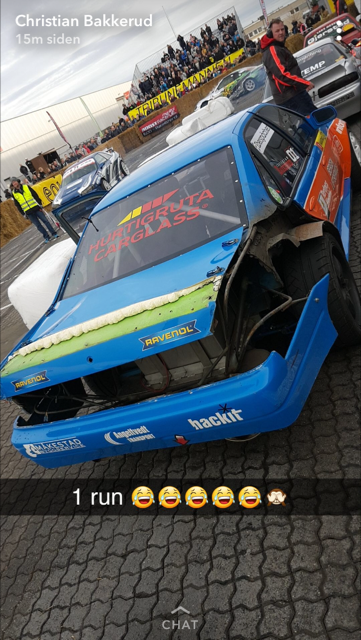 ---
Looks like it's falling apart.//
Full oppløysing?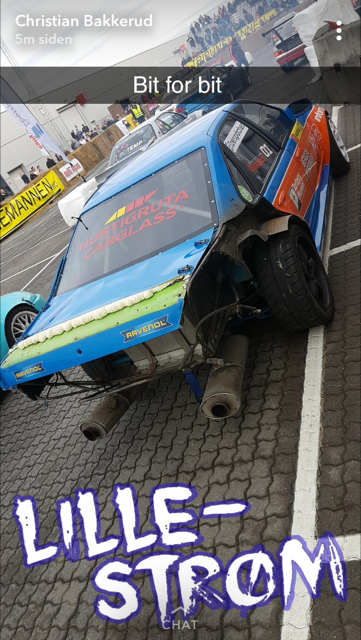 ---
Meanwhile, in a garage not too far away from OMS, Ken Robin Furuheim Midtlien is getting cosy with his 2JZ IS200.//
Ken Robin F. Midtlien har byrja å tafse på 2JZ IS200'en att. Vert det ikkje sal likevel? Den bikkar jo 1000 hk, blir det 2000 neste?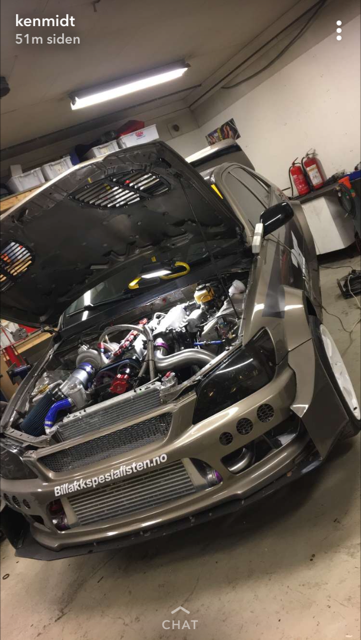 ---
Even further away, both mentally and fysically, Øyvind Øversveen has gotten a new friend.//
Øyvind Øversveen prioriterer tid med vener, framfor Oslo Motor Show.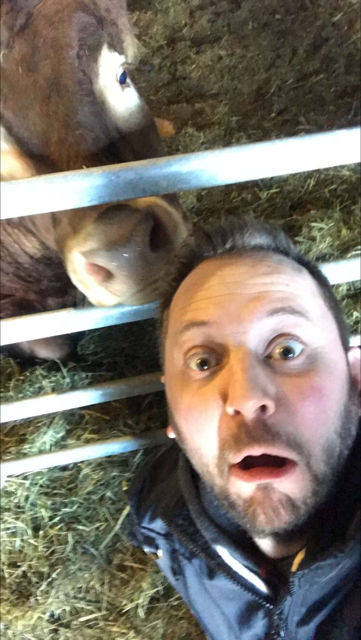 ---
Seems like he's busy celebrating Halloween as well.//
Tenk å fått denne lekkerbisken på døra!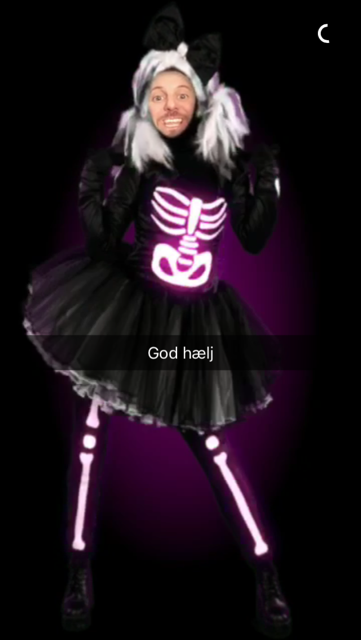 ---
Do you ride your bike in that outfit, Øversveen?//
Cross i skjelett-outfit?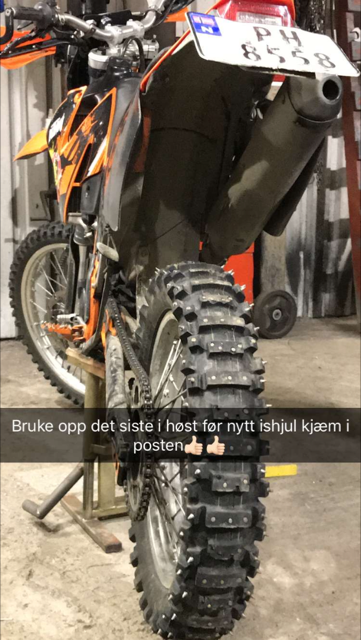 ---
Now what the hell happened to you Øyvind?//
Hiace <3 eller var det Sprinter som var tingen? Driftnerd er splitta i spørsmålet.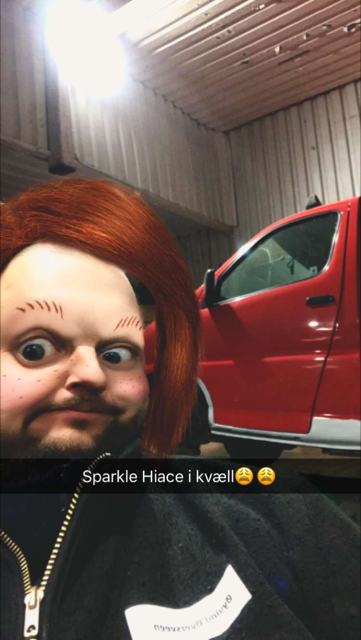 ---
Afterparty OMS. Driftnerd is represented on legendary Paul Carlos Jiminez Bratfos' fridge. What an honour!
Ikkje verst å sjå KenFred på kjøleskåpet til Carlos.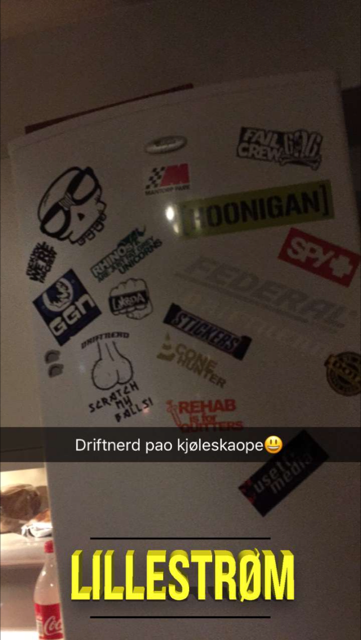 ---
The Driftnerds are in good company at Carlos' afterparty.//
Godt selskap!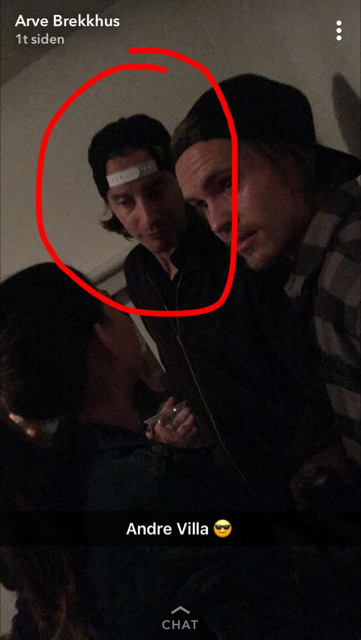 ---
But no company is like Driftnerd company. Arve F. Brekkhus and Steffen Svingen.//
Radarpar <3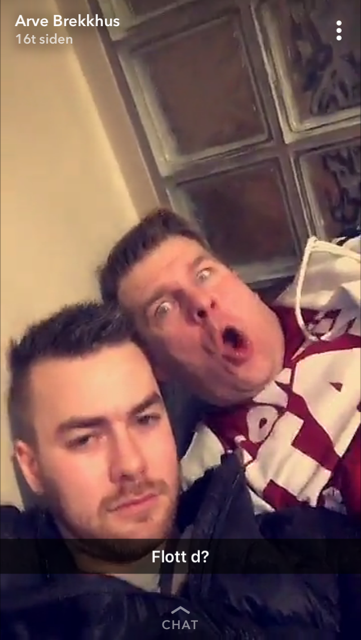 ---
While some Driftnerds are partying, Smygen Wilhelmsen is safe at home, doing some work in the garage.//
Smygens garasje er i ferd med å bli eit hakk meir sexy.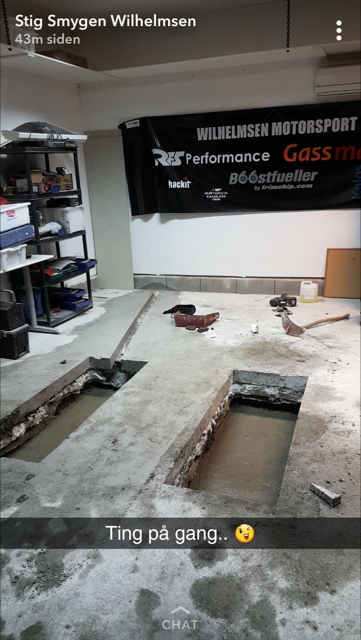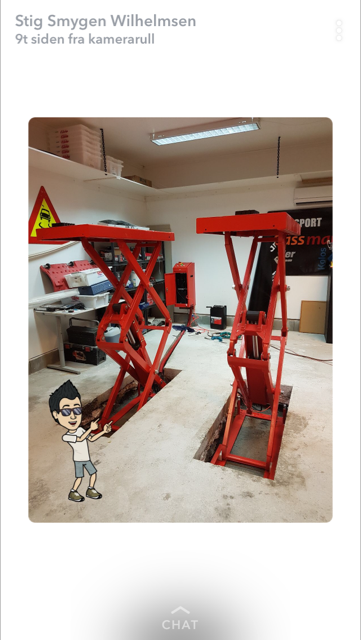 ---
Petter Lauvås is also doing work to his garage.//
Lauvås Motorsport og Isolering.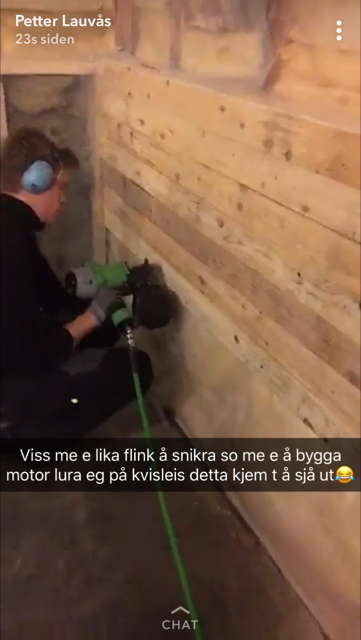 ---
Øyvind Slinde has stored his bike for the winter. Why not make it a centrepiece?//
Slinde kunne glatt blitt interiørarkitekt.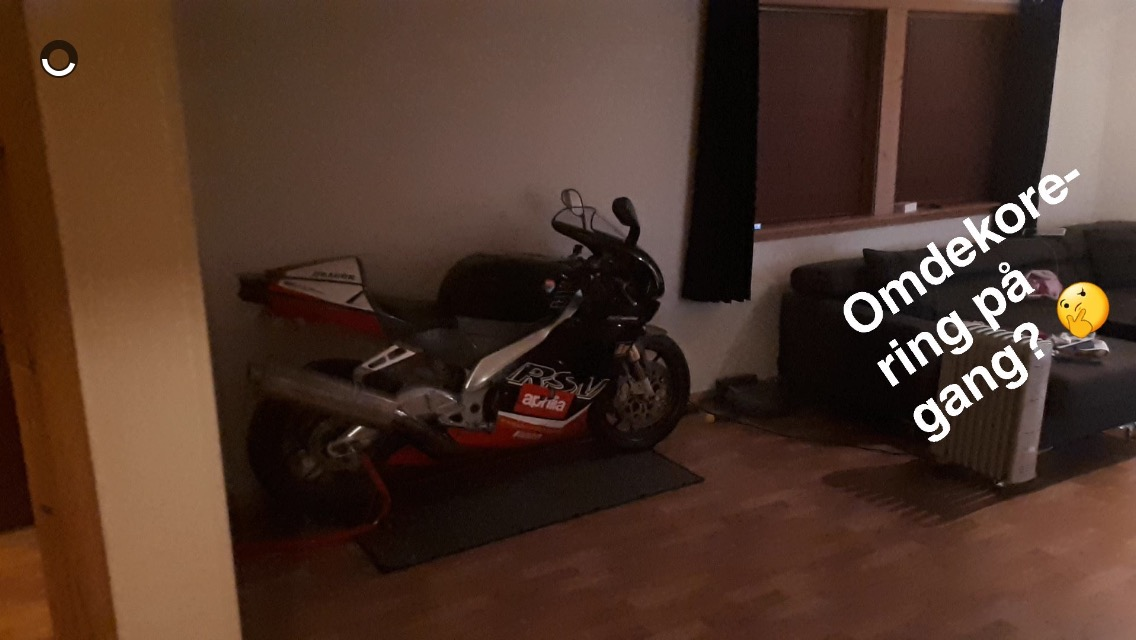 ---
Jørgen Tangen has spent the weekend cleaning his work car. Really? The entire weekend?//
Tangen har dulla med trekkbilen i helga.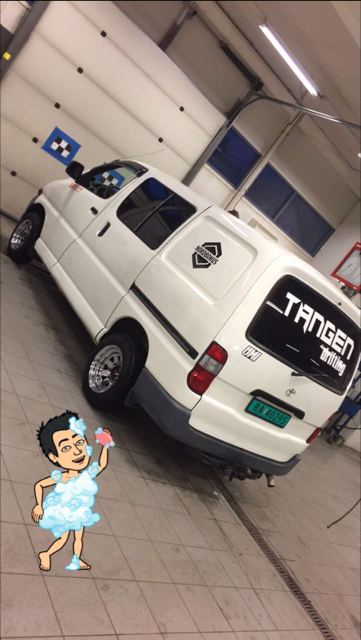 ---
All good things must come to an end, according to some asshole. Kenneth Nornes and crew leaving Oslo Motor Show.//
Helga er omme, på tide å dra halen heim (mellom beina?)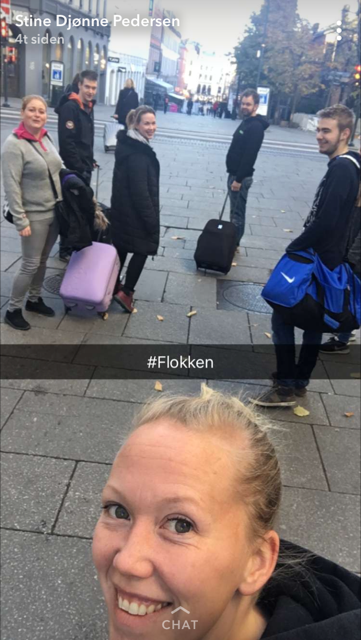 ---
Also on his way home, a bit later, is Bakkerud. Well pleased with seing an end to the season.//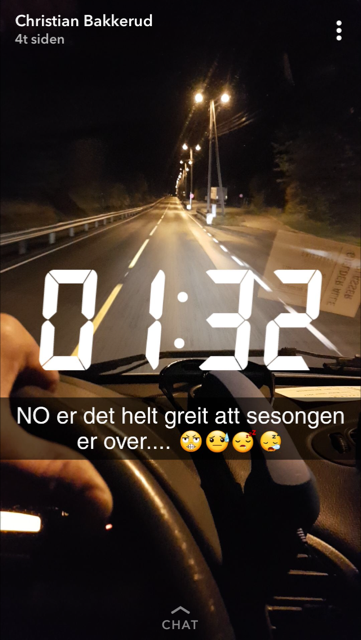 ---
Back home, Arve F. Brekkhus is planning ahead for next season. Newly arrived parts for the 2JZ S15.//