Øyvind Øversveen testar ut ny familiebil. //
Øyvind Øversveen is testing out a new family car.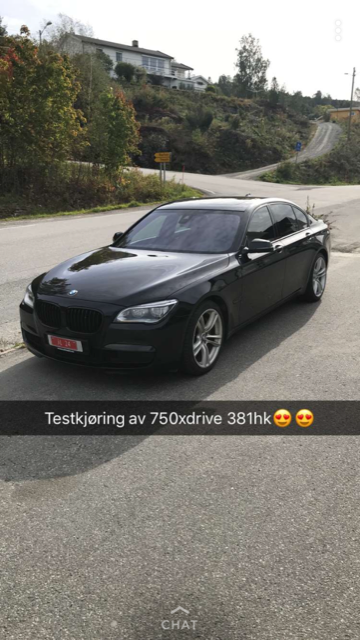 ---
Der det skjer i helga. Mantorp, Sverige.//
Where it's at: Mantorp, Sweden.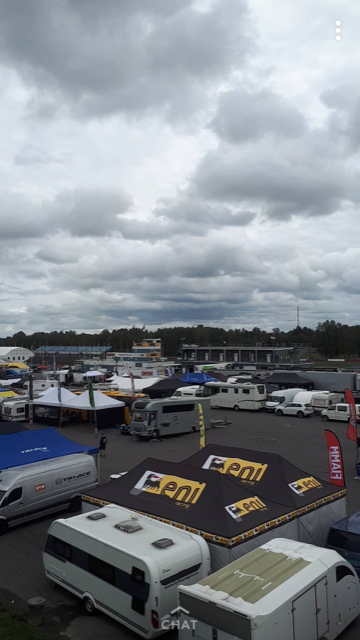 ---
Petter Lauvås trenar i sin 2JZ R34. //
Petter Lauvås training in his 2JZ Skyline R34.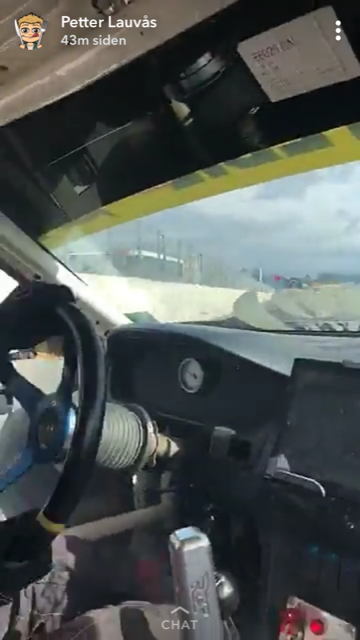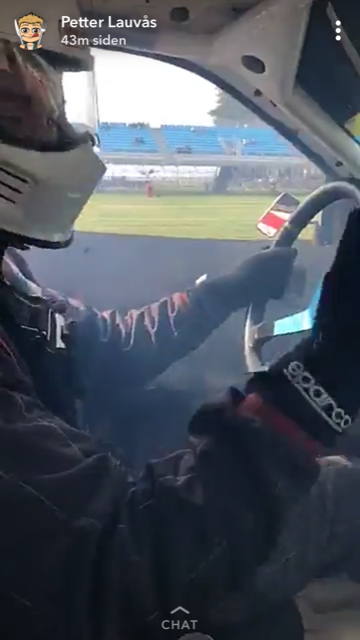 Petter satsar alltid for fullt, noko som gir utslag i flygande deler. //
Petter always goes flat out, which leads to parts flying of the car.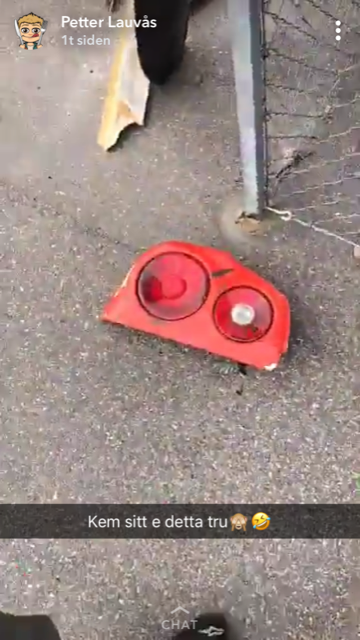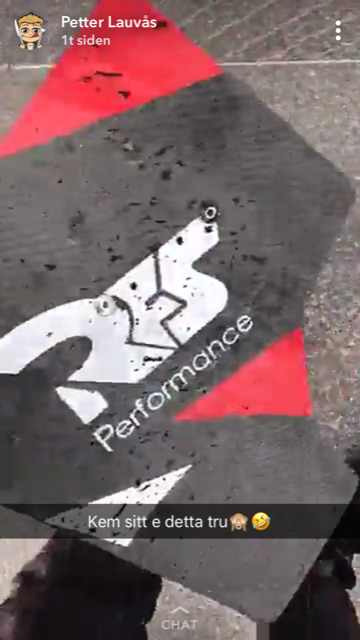 Kvalifisering neste. Og det var rett til topp 16 neste dag.//
Ready for qualifying. Straight on to top 16 the next day.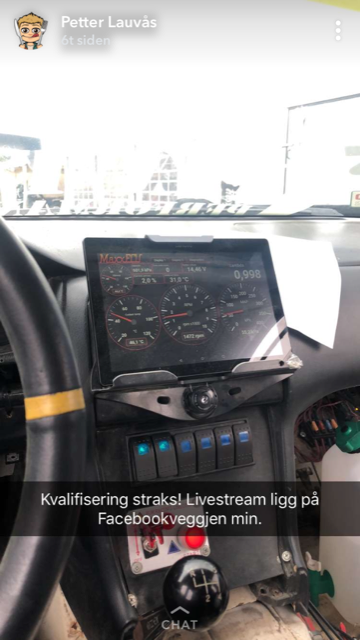 Men kva er dette? Bakkerud blir ferska i det han stjel dekk? //
But what is this? Petter catches Christian Bakkerud in stealing his tires?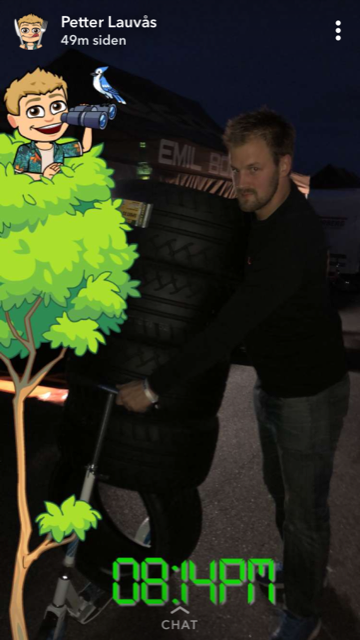 Laurdag og formiddagstrening. //
Saturday and morning practice runs.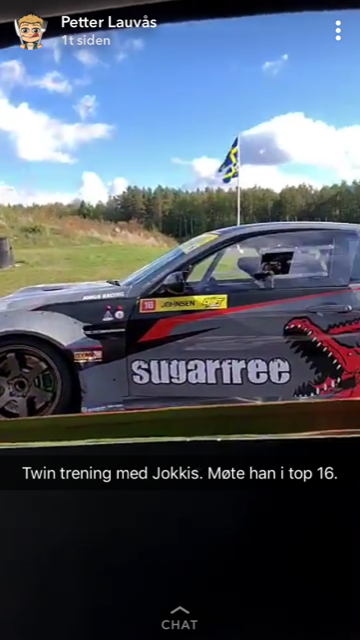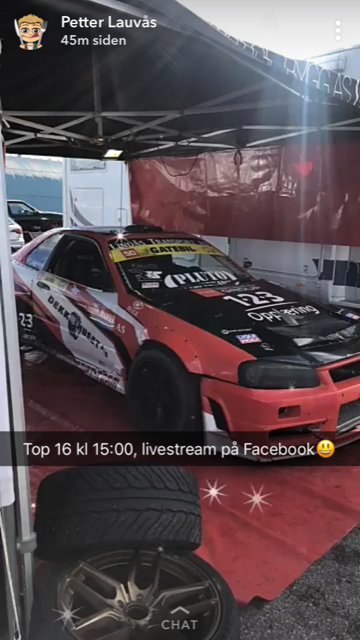 Siger i topp 16. //
Lauvås beat his opponent and advanced to top 8.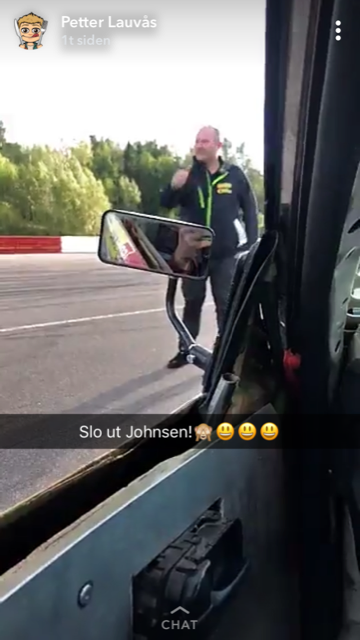 Topp 8. Men der tok det dessverre slutt. //
Unfortunately he lost the top 8 battle.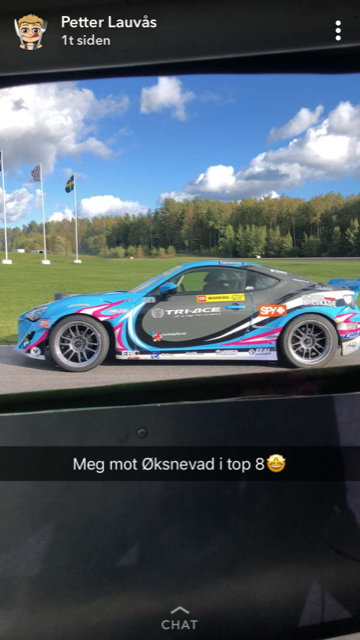 Ferdig og klar til festivitas. //
All done and ready for the after party.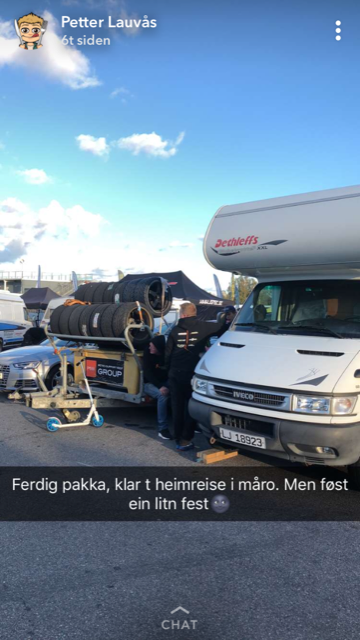 So trøytt… //
So tired.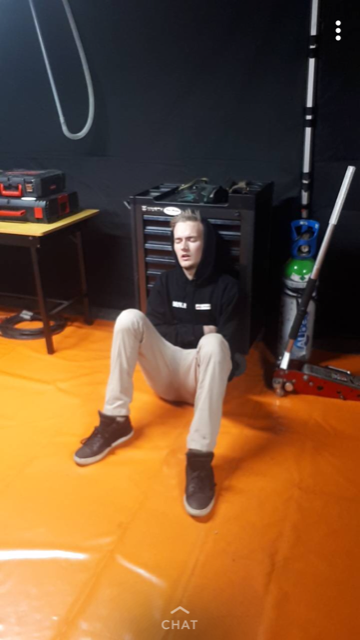 ZzzZzz….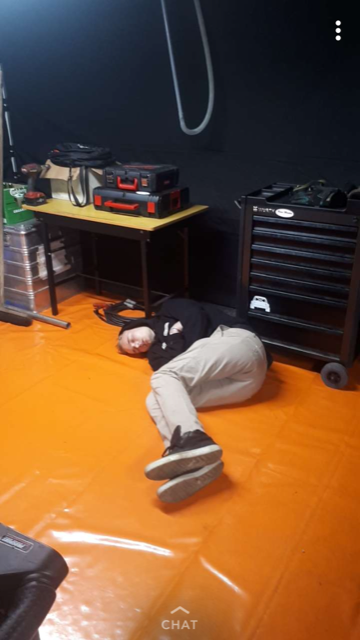 ---
Alvin Lægreid sitt crew et frukost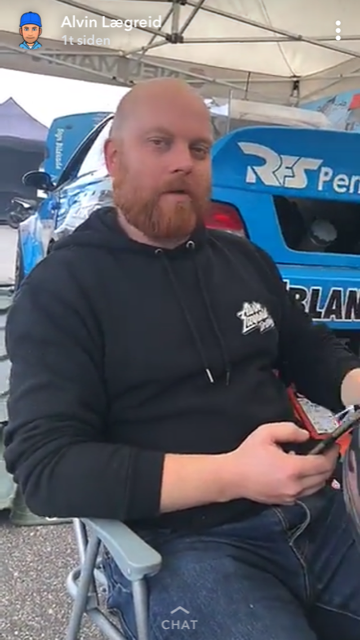 Inkludert bursdagsbarnet Øyvind Slinde.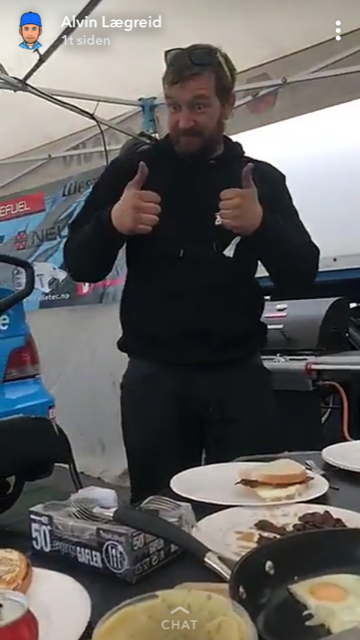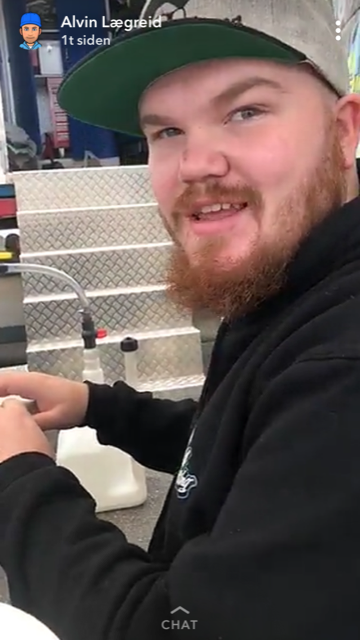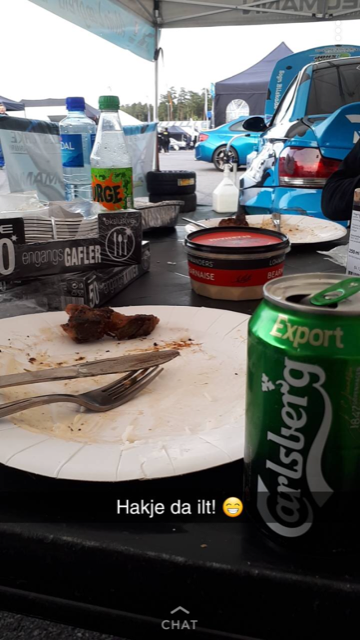 Beistet ser bra ut. 2JZ 1M. //
The beast looks ready. 2JZ 1M.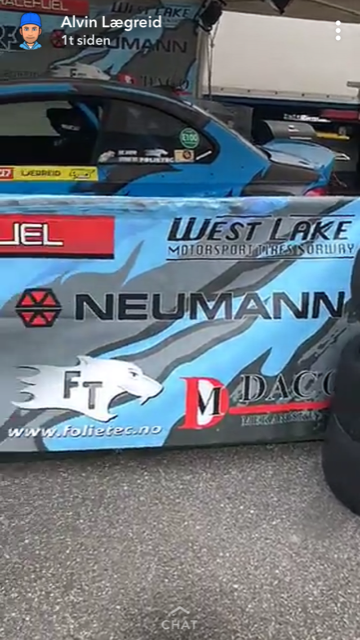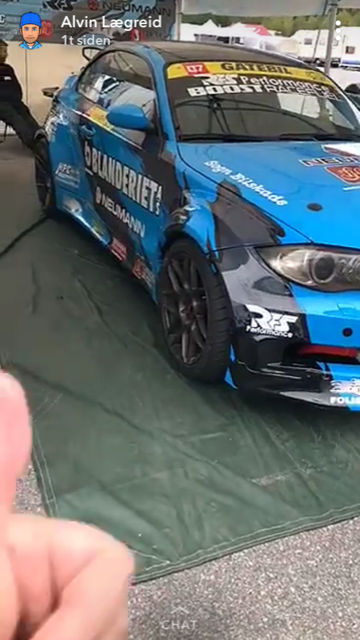 Kvalifisering. //
Qualifying.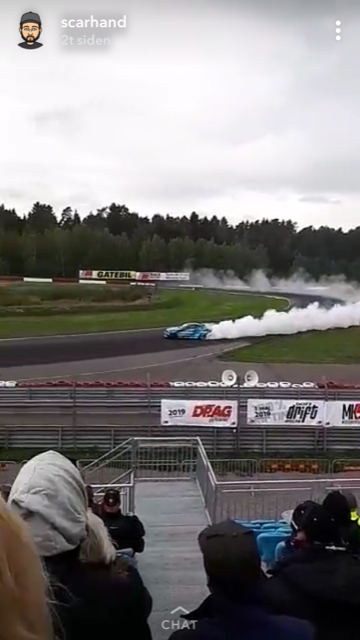 Og etter kvalifisering så viser det seg at 2JZ 1M'en ikkje berre er ein show car.
Qualifying 1st place shows that the car isn't just for show.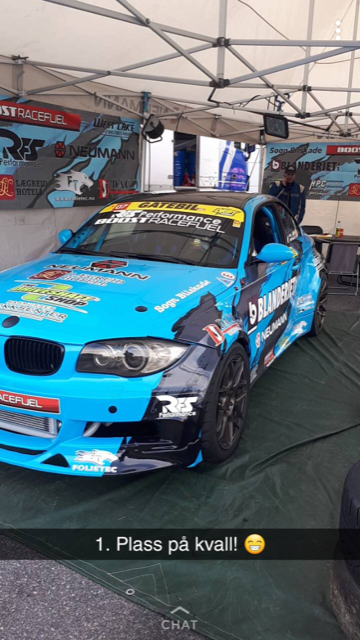 Klar for Topp 16 mot Christian Bakkerud. Men Alvin kjem ut i sandfella… //
Top 16 against Christian Bakkerud. But Alvin slides out into the sand…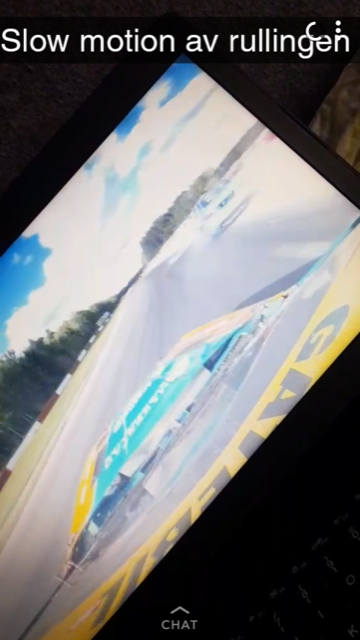 og flippar rundt. //
and flips over!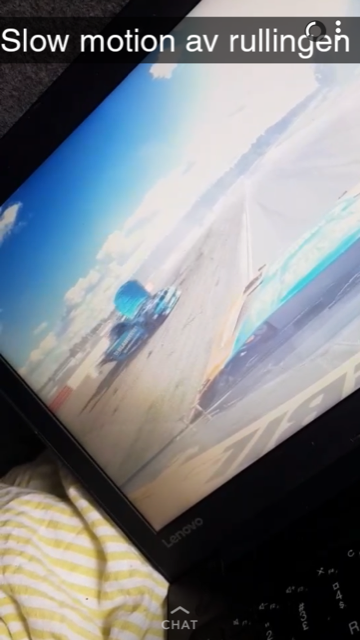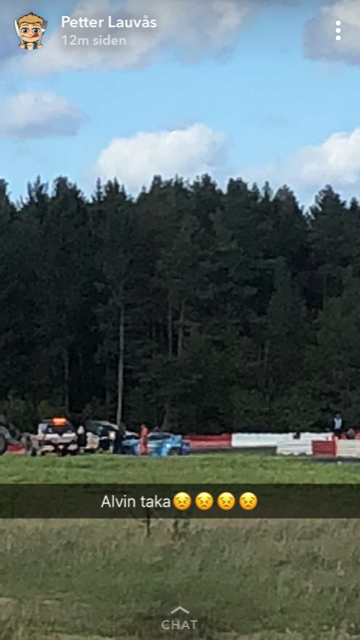 Det blir mange nye timar framover i garasjen. //
It will take a lot of hours to fix everything.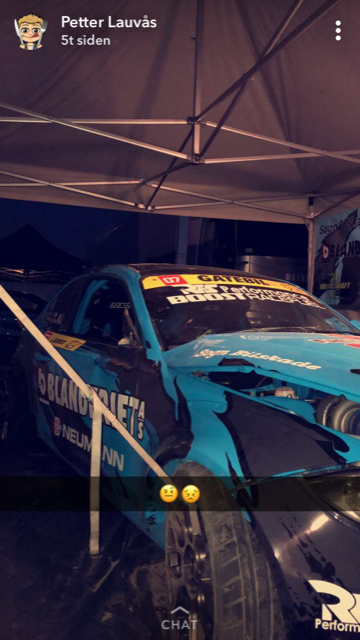 ---
Christian Bakkerud lev i framtida, der video review er viktig. //
Christian Bakkerud is living in the future, where video review of his runs are important.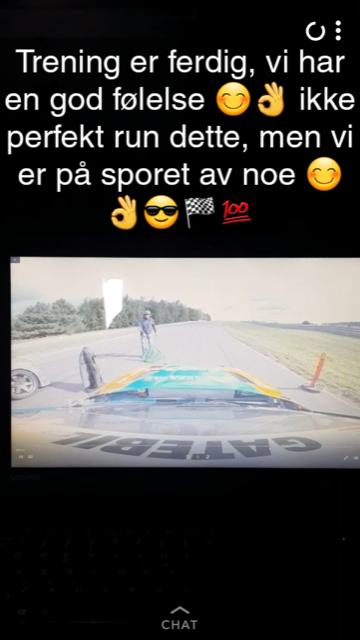 Oops… //
A spin in the first qualifying run wasn't optimal though.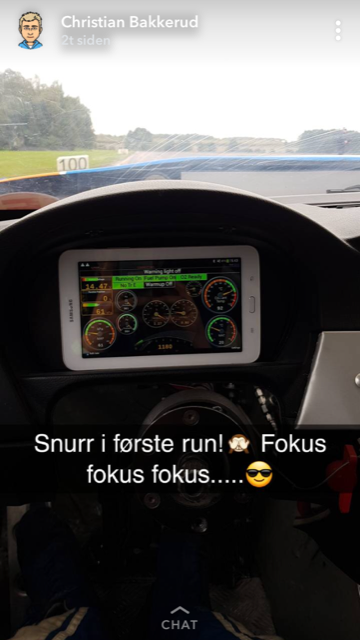 plass er godt nok til Topp 16. //
But he secured a 16th place, good enough for Top 16 tomorrow.
Ny dag, nye muligheitar for pokal. //
A new day, with the possibilities of a new trophy.
Kjedeleg siger, men vidare til topp 8. //
A bitter sweet win over Alvin Lægreid in Top 16. Top 8 next!


Christian Bakkerud klatrar heilt til finalen, der han dessverre må gi tapt. //
Christian advances all the way to the final, where he unfortunately loses.

---
Steffen Tveite gir opp driftinga offisielt. I alle fall ein periode. //
Steffen Tveite gives up on drifting, at least for a while, and has now sold his project Supra.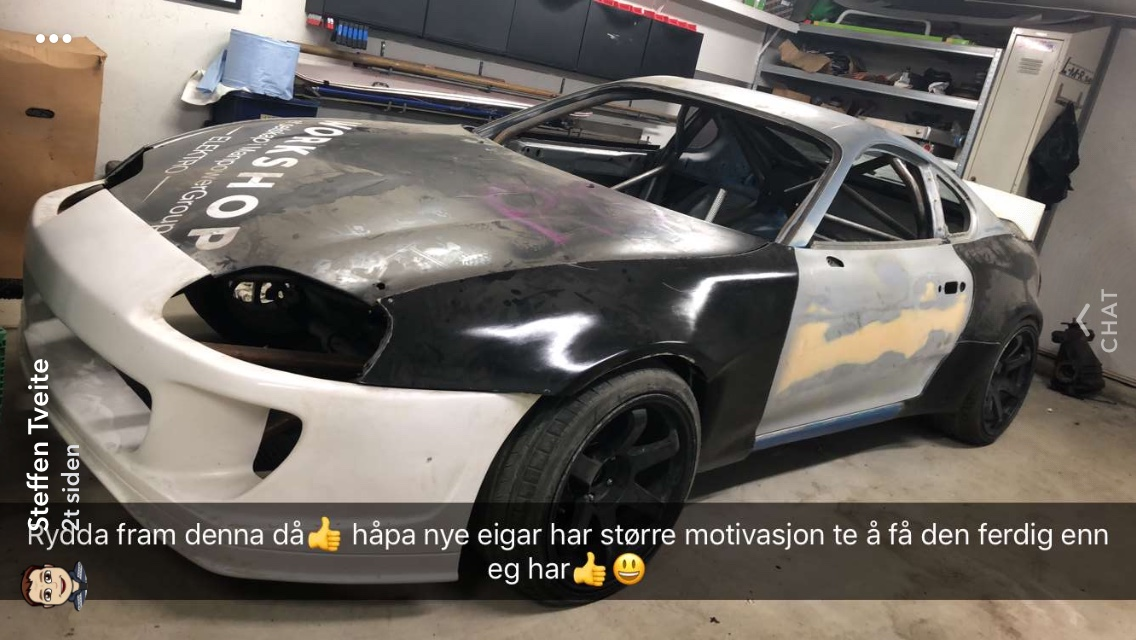 ---
Arve F. Brekkhus førebur seg til Driftweekend 2018. //
Arve F. Brekkhus is preparing for Driftweekend 2018.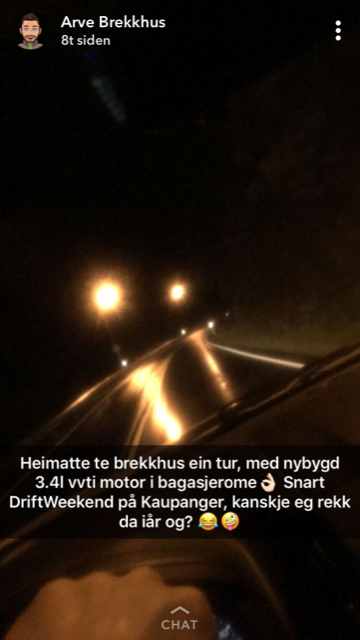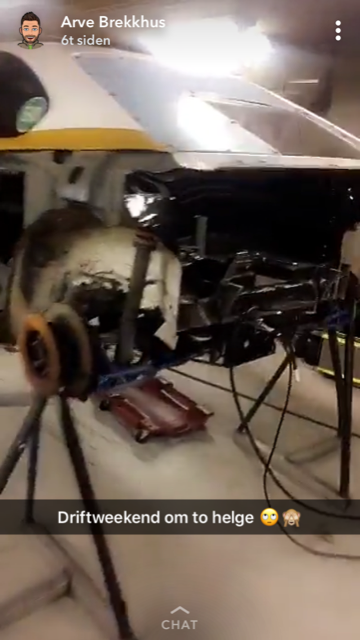 Når Aasbø køyrer er det sjølvsagt pause. //
Taking some time out to watch our hero Fredric Aasbø's runs.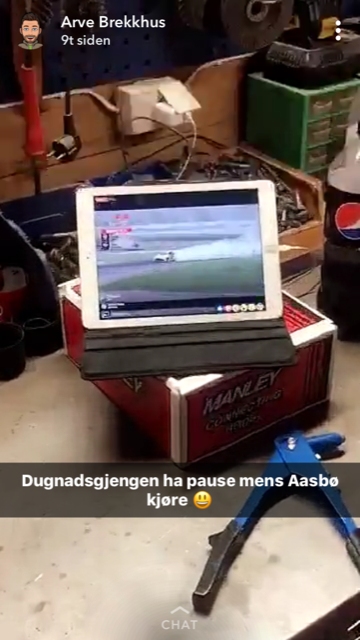 ---
Jørgen Tangen (2JZ S13) og Kenneth D. Nornes (2JZ M2) fekk seg nokre treningsrundar laurdag. //
Jørgen Tangen (2JZ S13) and Kenneth D. Nornes (2JZ M2) got some practise runs Saturday.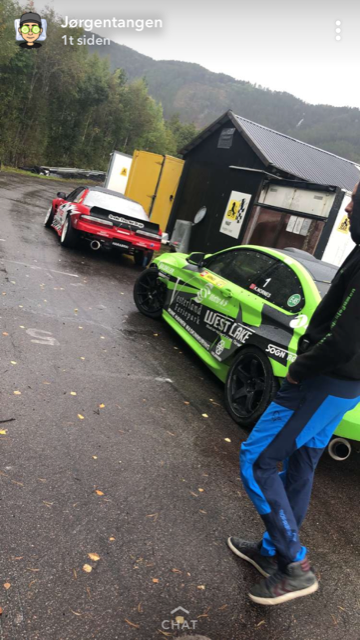 ---
Kenneth D. Nornes fiksar på nye sykkelen sin. Røva(r)kjøp? //
Kenneth D. Nornes has a bit to fix on his new bike.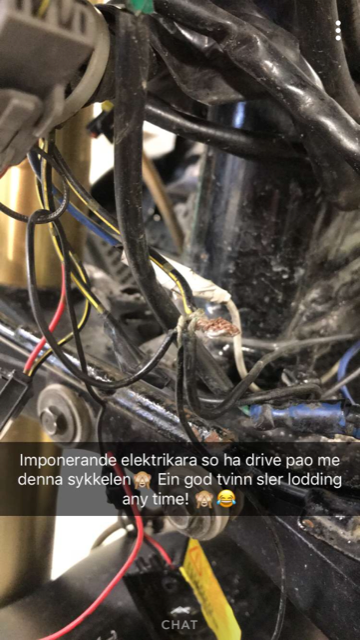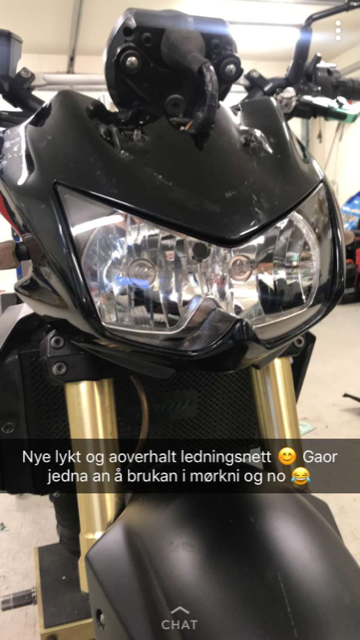 JR servar mercen. Arveleg belasta? //
Meanwhile junior is servicing his electric merc. Runs in the blood, I guess…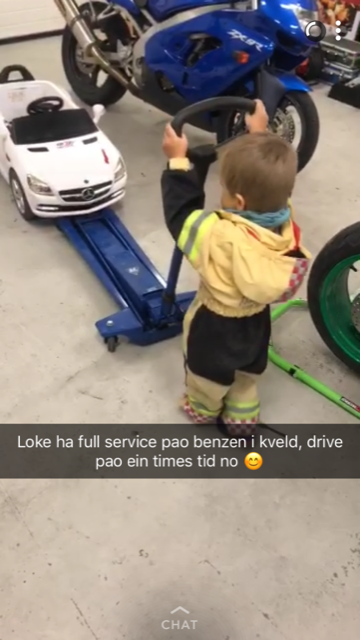 Cruising.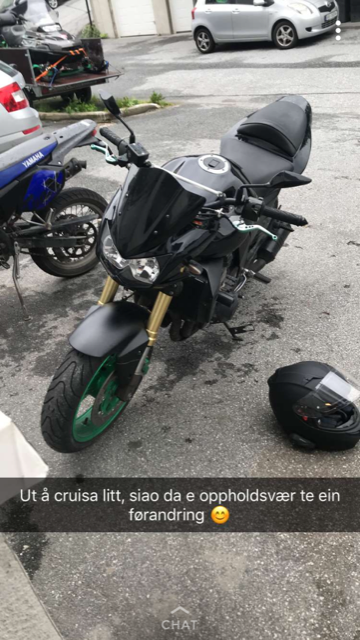 ---
Ørjan Nilsen rauk ut i topp 16, men kunne likevel innkassere prisen som årets samanlagt vinnar av Gatebil Drift Series. //
Ørjan Nilsen lost his top 16 run, but could still cash in the award as the winner of this years Gatebil Drift Series.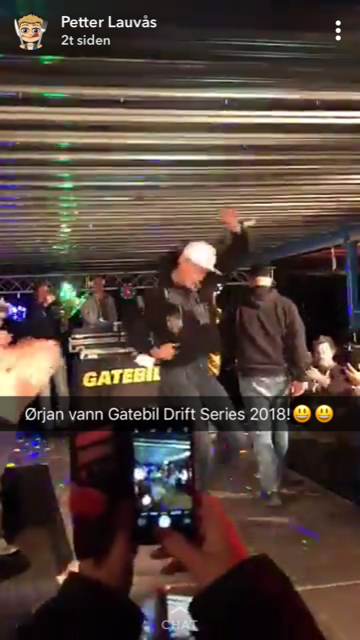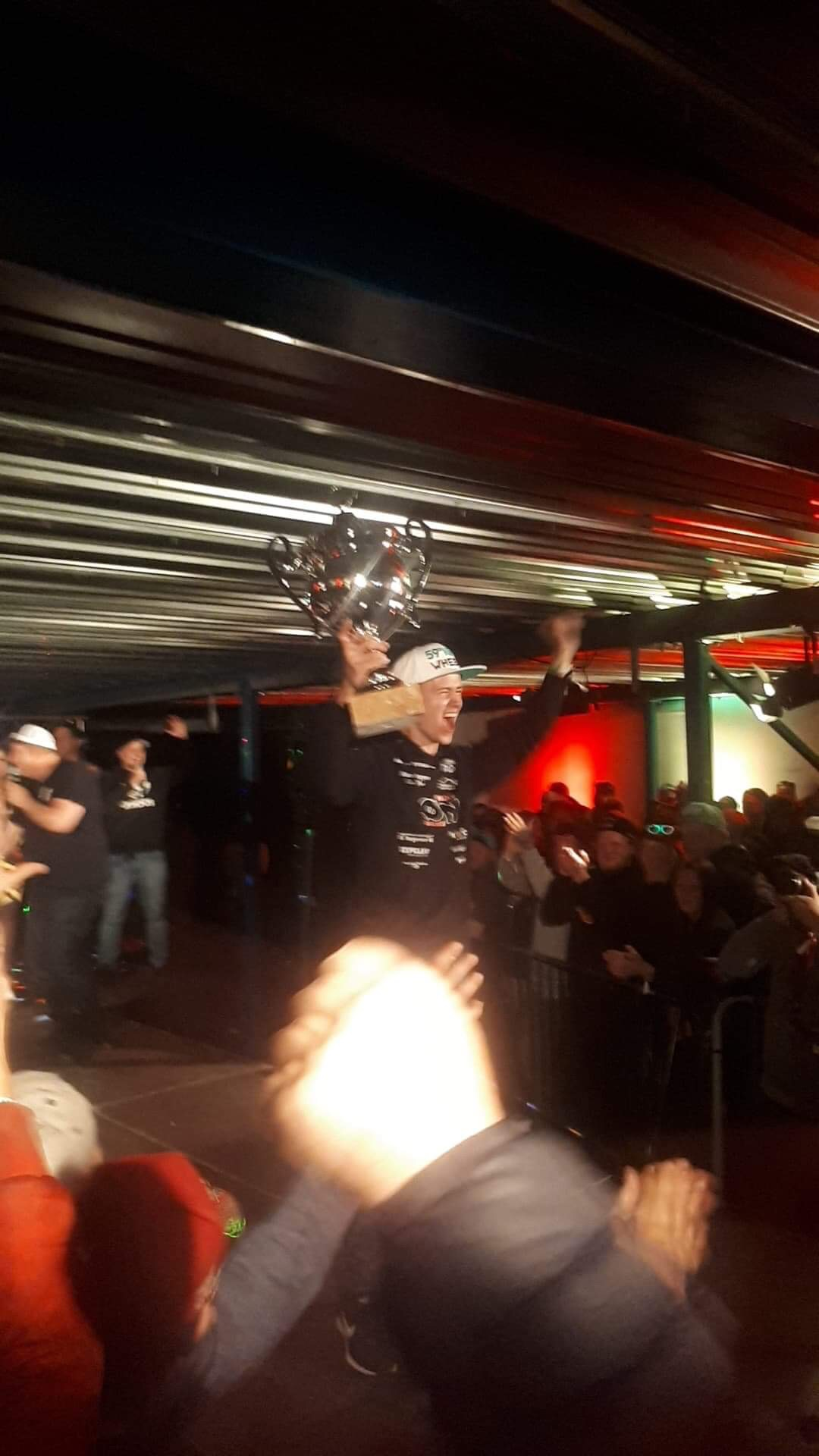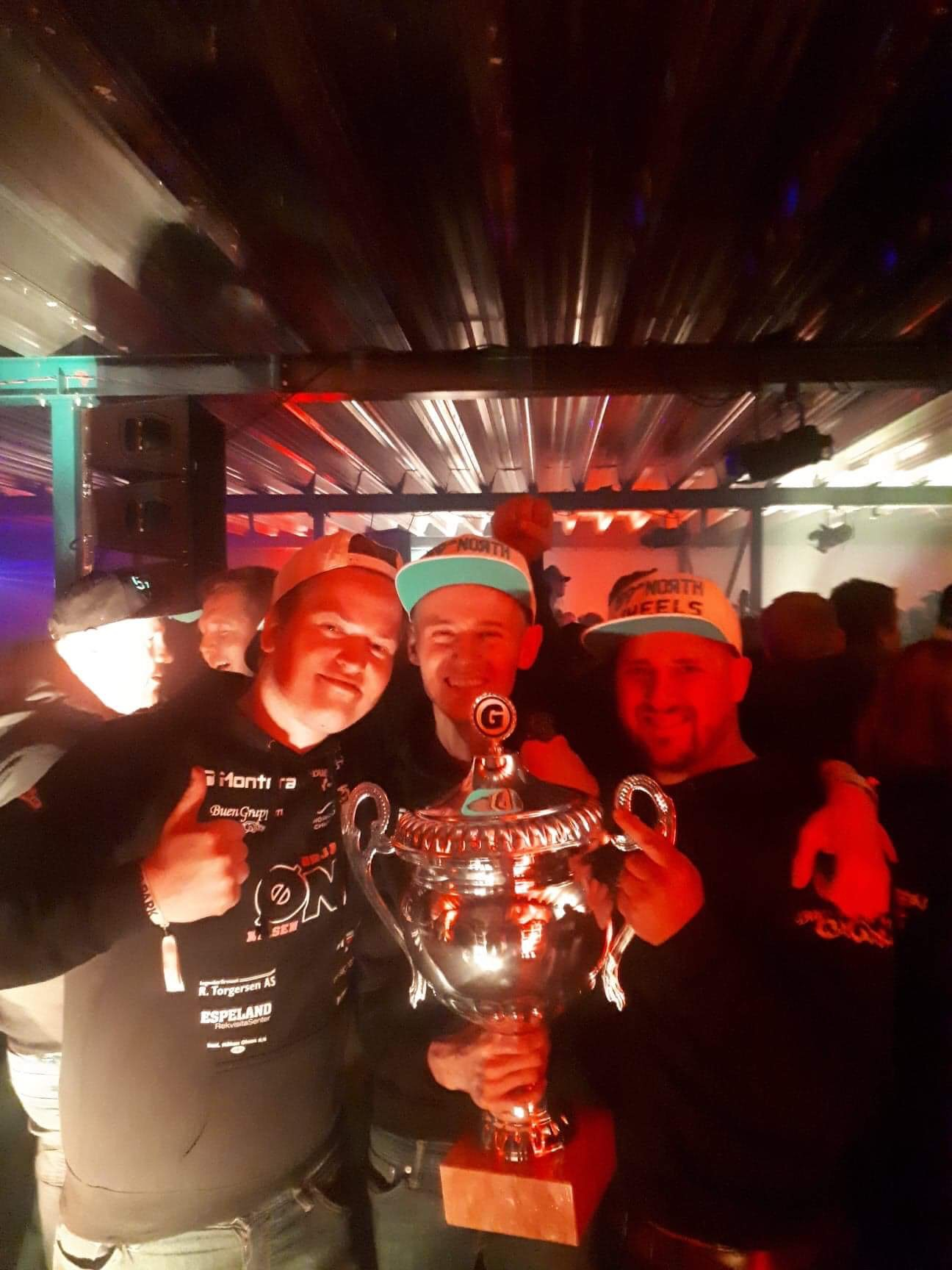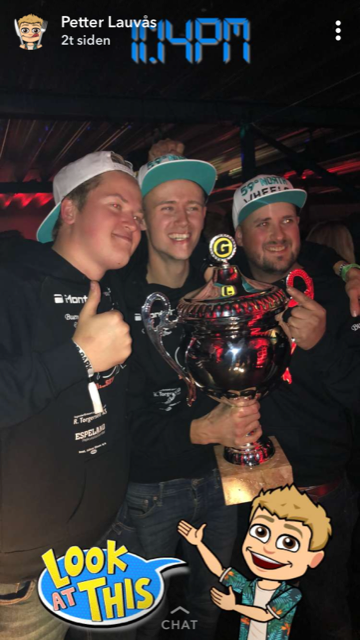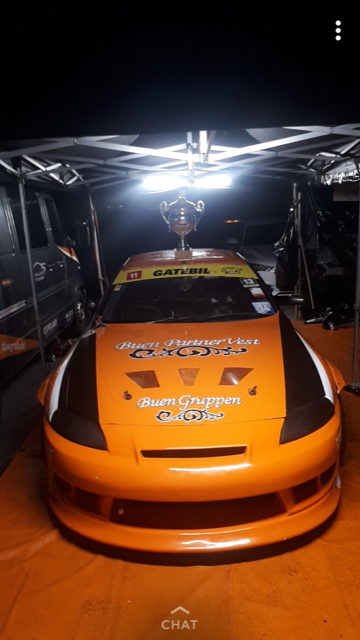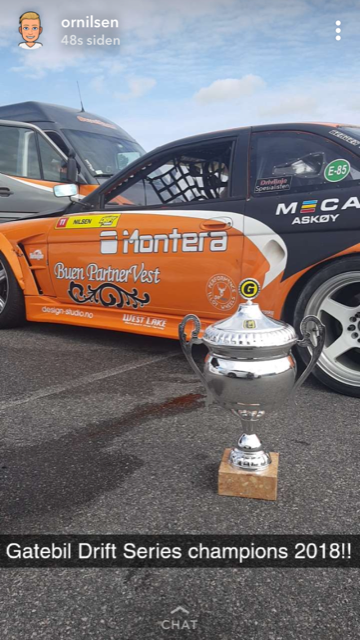 ---
I ei anna verd, lev Stig "Smygen" Wilhelmsen i lukkeleg uvitenheit, der han huskar og meskar seg i kjærleik, på bryllaupsreisa si.
In a different world, Stig "Smygen" Wilhelmsen is living in a bliss of ignorance, as he is swinging and gorging in love, on his honeymoon.