Stig "Smygen" Wilhelmsen var i Sigdal på iskøyring denne helga, med sjefsreperatør og BMW-medeigar Kjetil Beheim. //
Stig "Smygen Wilhelmsen spent the weekend with a litle icedrifting at Sigdal. With him was his trusty mechanic and co-owner of the drift-BMW, Kjetil Beheim.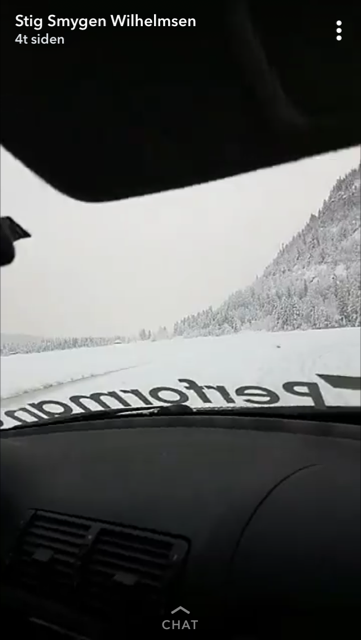 Snøen er visst ikkje so tilgivande som ein skulle håpt. Beheimen får testa vinter-sveise-skillsa sine.//
The soft, wooly snow does more damage than you would think. Time to test Kjetils winter welding skills.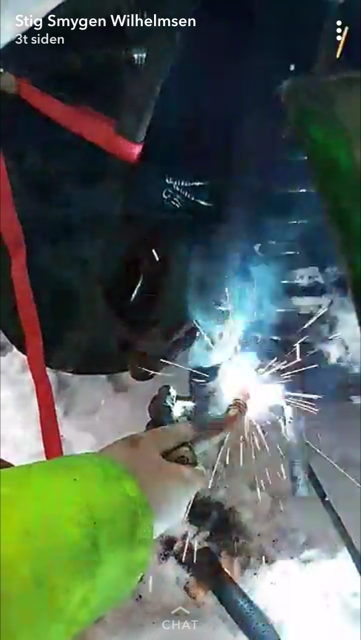 Auda… //
No more hitch shafts…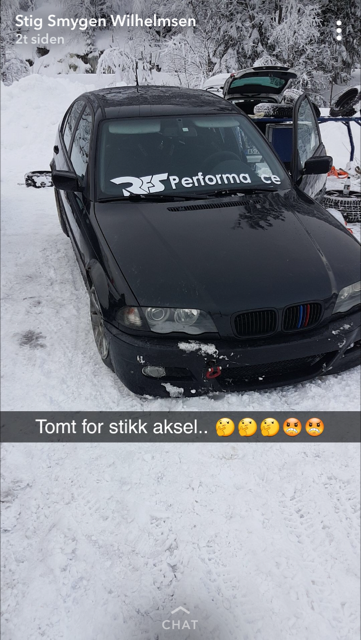 Ny dag, nye stikk akslingar og nye muligheiter. Kjetil ommøblerar litt… //
New day, new hitch shafts and new possibilities. Kjetil starts off the day by redecorating the front.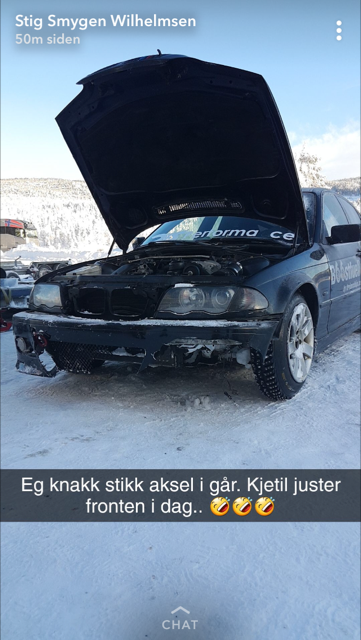 Men so var moroa over igjen… //
But alas, the tires do not last forever.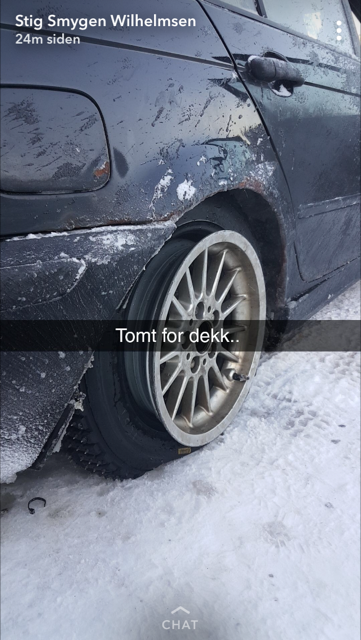 Godt å sjå at bilen vert brukt. //
Looks like the car has been used well.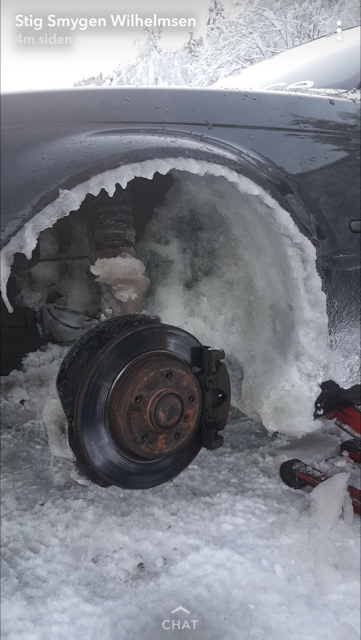 Brynjar Skahjem er også på plass for litt køyring. //
Fellow Driftnerd Brynjar Skahjem is also at Sigdal for some driving.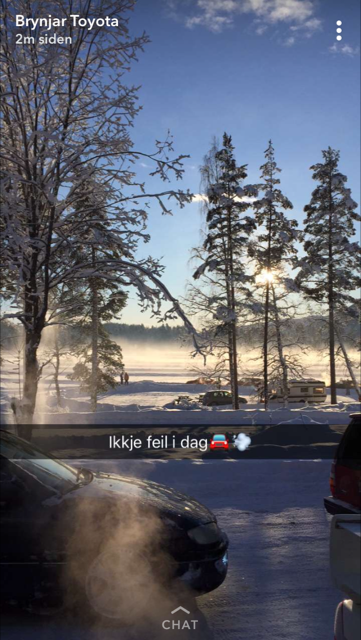 Perfekt avslutning på ei fin helg. //
The perfect ending to a nice weekend.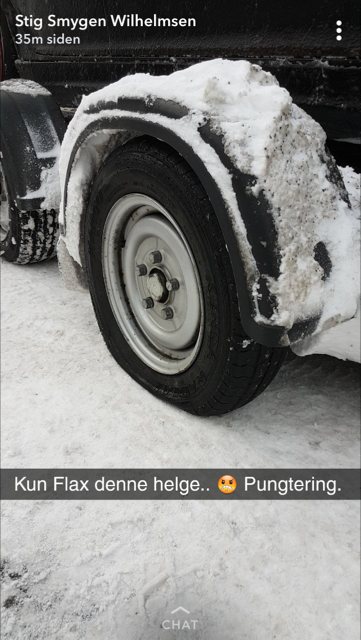 ---
Sander Ertvaag har ikkje drive med fjaseleik i snøen. Han har heller brukt garasjen til det den er meint for: kulinariske opplevingar. //
Sander Ertvaag hasn't spend time playing around in the snow. He has been preparing food in the garage. What else is there to do in a garage?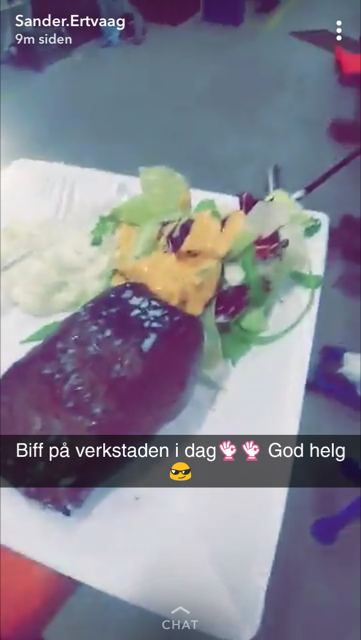 ---
Øyvind Øversveen rapporterar live frå barndomsheimen på nettopp, Øversveen. //
Øyvind Øversveen checks in from paradise, also known as Øversveen.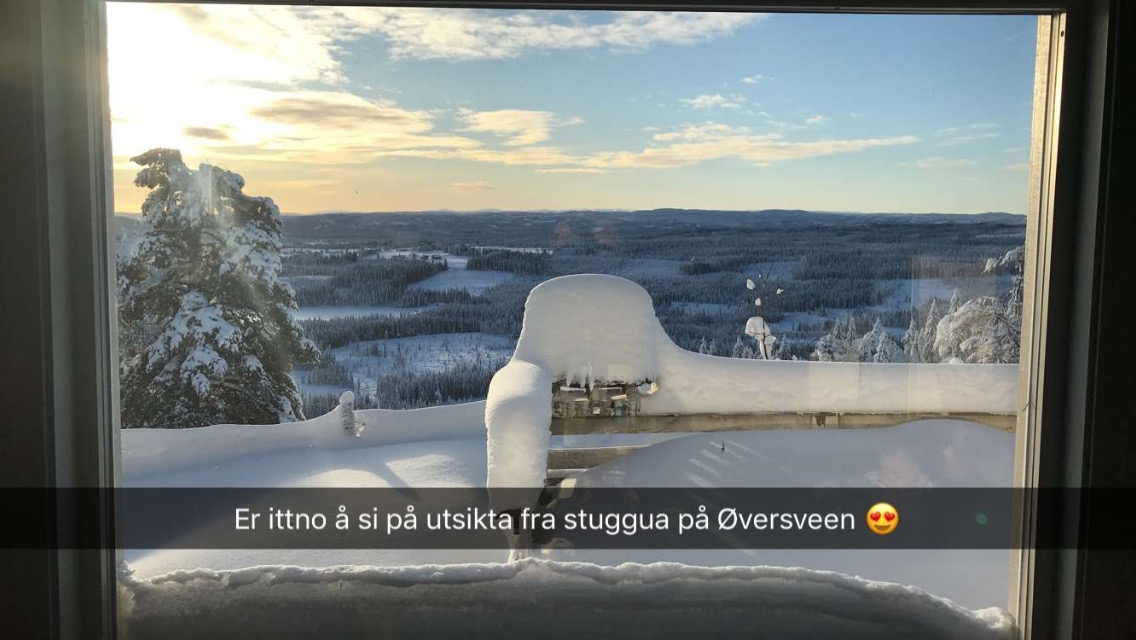 ---
Arve F. Brekkhus tek ut motor, og tek inn motor, og tek ut motor. Det er ikkje lett å vere perfeksjonist. //
Arve F. Brekkhus is taking his engine out. Again. A perfectionist never finishes.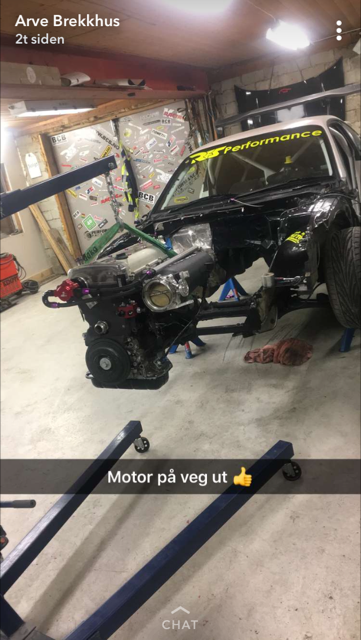 Godt å sjå at han kan ta ein liten traktorpause i det minste. //
At least he is able to take a tractorbreak, removing some snow from the property.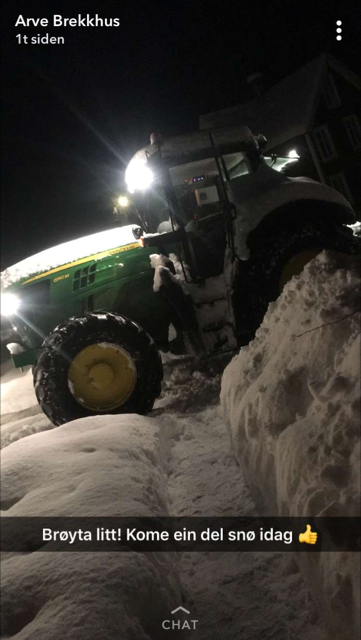 ---
Kim Mathisen er også i brøytebransjen, men kraser for millionar på sin veg. Godt han har skills til å ordne opp. //
Kim Mathisen is also dealing with a snow. And luckily, when the tools break, he has enough skills to fix it.