Guided tours and beer dispensers: 6th March
Motordeler frå RFS Performance er blandt dei beste på markedet, noko Kenneth D. Nornes er fullt klar over. //
Kenneth D. Nornes knows to appreciate high quality engineparts from RFS Performance.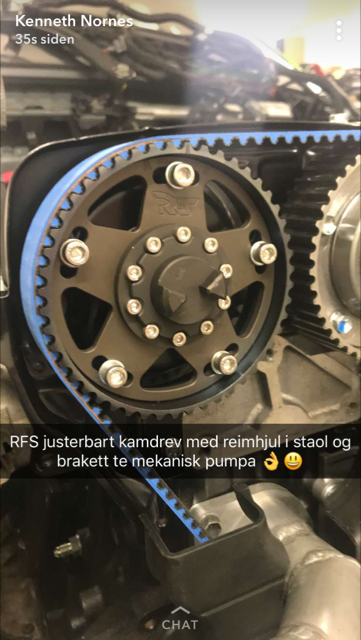 ---
Ein ting er å fikse ting som er øydelagde. Ein annan er å fikse ting andre har "fiksa" før. Ikkje akkurat favorittarbeidet til Øyvind Slinde. //
Øyvind Slinde is working on his massive, secret project. Unfortunately it is a lot of work, when he has to fix a lot of electrical issues that someone else has "fixed" before him.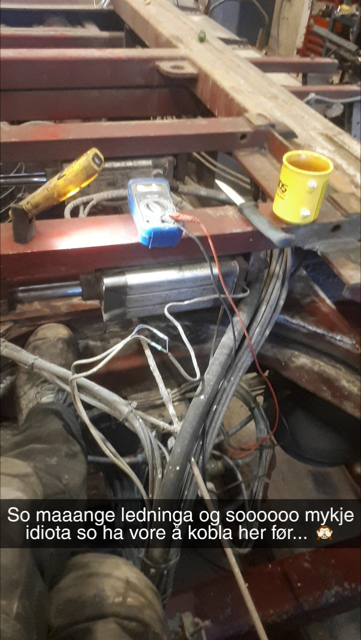 ---
Christian Bakkerud sin LS-mata Nissan Cefiro har fått seg litt måling. Skomaker? //
Christian Bakkerud's LS-powered Nissan Cefiro has gotten some fresh paint.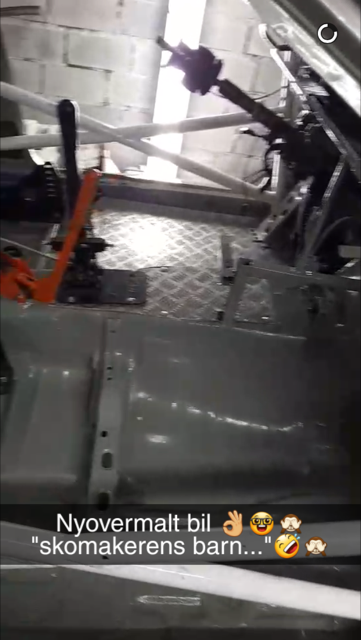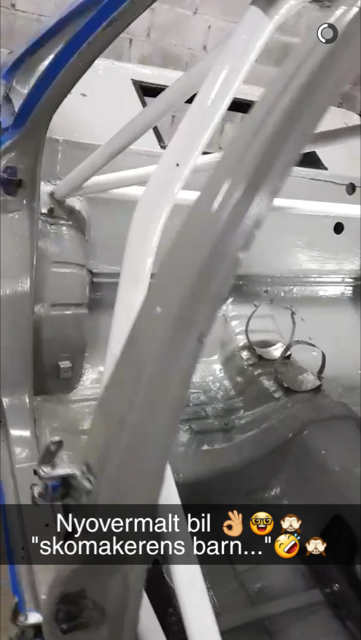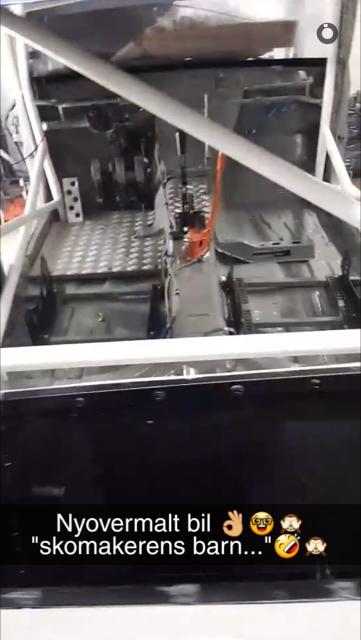 Mens malinga tørkar, begir Bakkis seg på ein livsfarleg ekstremsport: Summit (evt også eBay) og øl. //
While the paint is drying, Bakkerud is about to do something dangerous; visit the Summit website while drinking beer. A recipe for an empty wallet.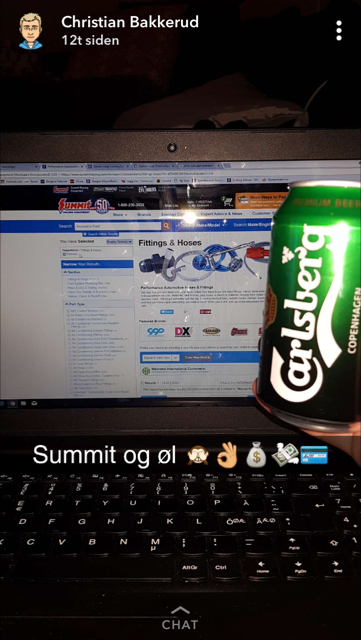 Og vipps! Ikkje lenge etterpå er nye delar på plass, klare for installasjon. //
And a little bit later, new parts arrives, ready to get installed. New fuelpump!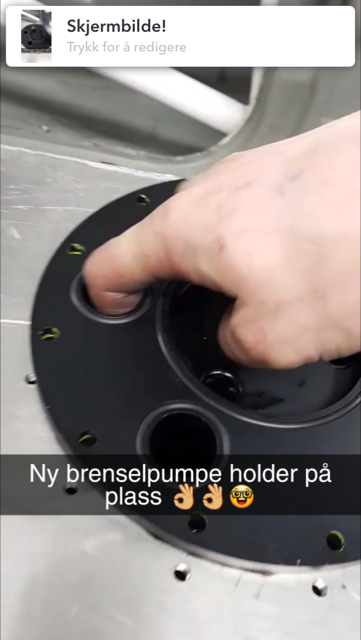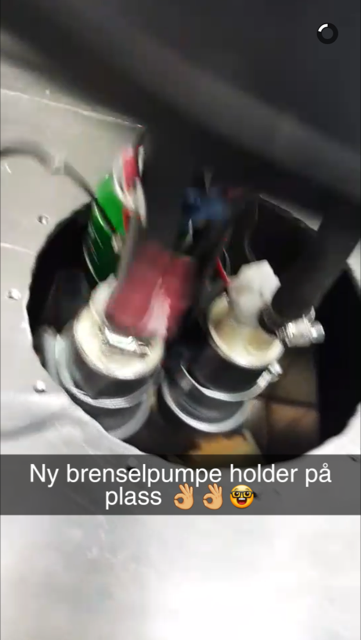 Med integrert øldispenser? //
Never seen a fuelpump with an integrated beer dispenser before.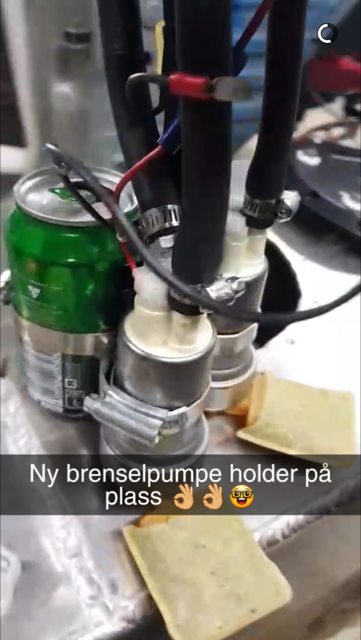 Når Bakkerud sjølv må ut på jobb, er det greitt å ha lettlurte kompisar. //
When Bakkerud has to work, he is lucky enough to have his sponsor Eirik working on his care while he is away.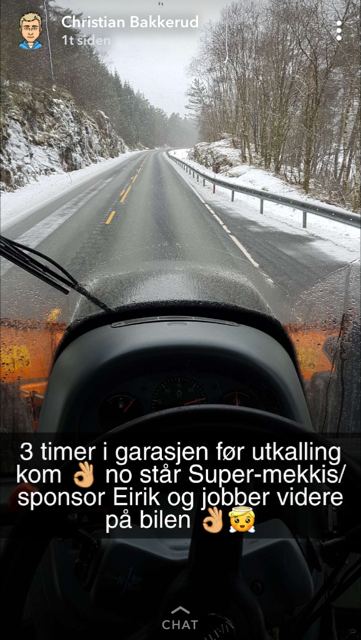 Bensinslangar på plass. Ser bra ut dette. //
Fuel lines in place. Looking good.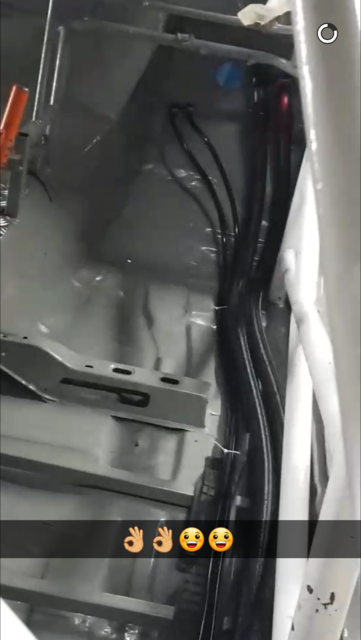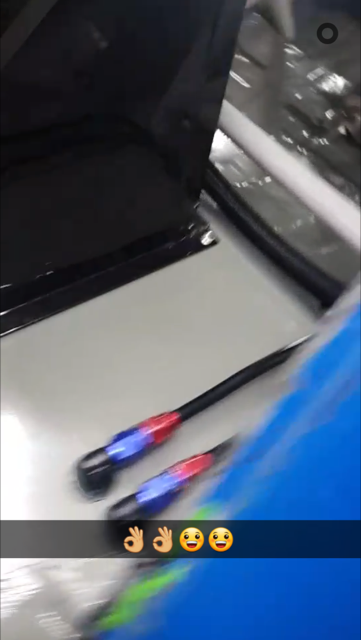 ---
Sjølv om det er kaldare enn ein snømanns snurrebass ute, ser Steffen Svingen likevel lyspunkta i livet. //
Even though it's as cold as -23 (celsius) outside, Steffen Svingen is still positive; reminding us that at least there's no mosquitos outside.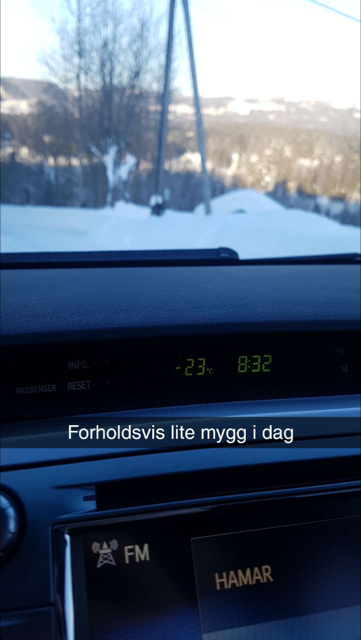 ---
When Arve F. Brekkhus, aka Pluto Performance, comes home after a weeks work away, to find his powerbreakers failed and his water has frozen in the cold. Well, at least it's 2.3 degrees celsius inside and not minus.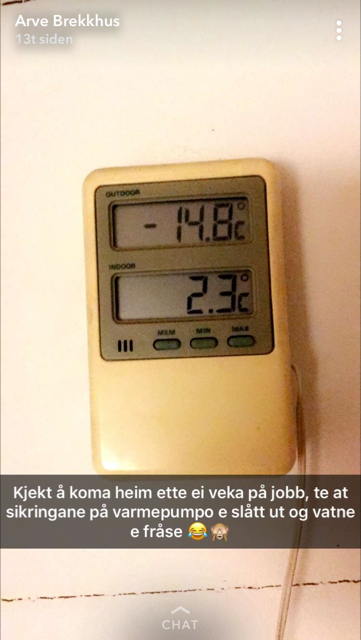 But the temperature rises quicly when Arve fires ut his wood burning oven, a gas oven, a heat pump and 3(!) 2000w ovens.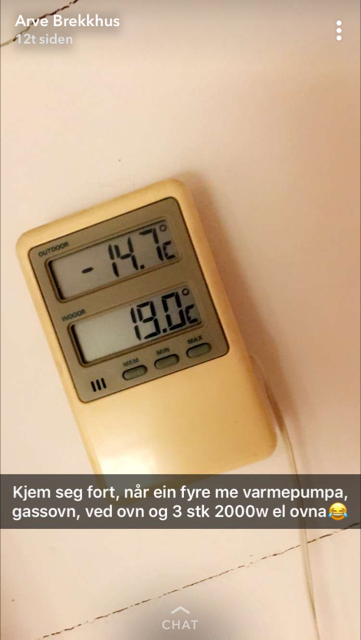 Dersom nokon lurer på kor mykje pengar Arve brukar på bilane sine, så kan det best samanliknast med budsjettet til SpaceX. //
New Wisefab for Arve's 2JZ S15. A great way to spend money!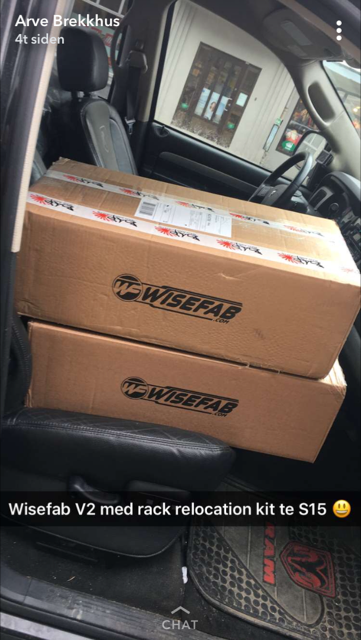 Når turboen din er større enn eit menneske… //
When your turbo is bigger than a human being.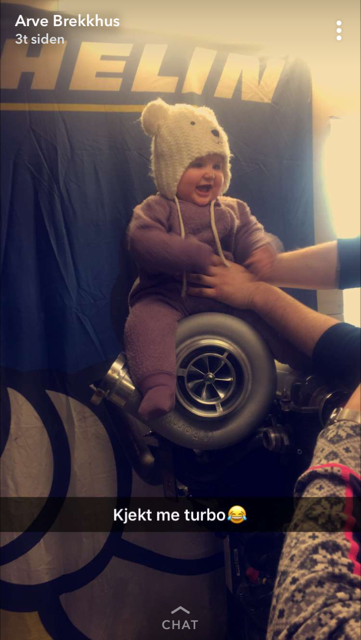 Driftinglivet er ikkje berre store turboar og moro, av og til må sandpapiret fram. /
The drifting life isn't only big turbos and fun. Some times you have to sand.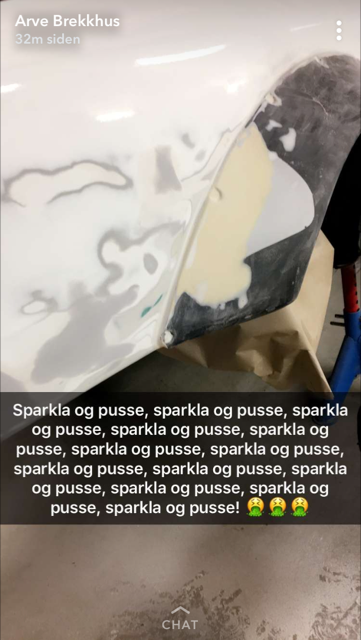 ---
Sander Ertvaag er på bilsafari. I motsetning til andre klistremerke, som berre latar som dei gir ekstra hestekrefter, så er det klinisk bevist hjå eit dermatologisk institutt i Sveits at RFS-klistremerke (RFS Performance) faktisk gir 10,7 hk på hjul per sticker. //
Sander Ertvaag is out on car safari. When you find a car with an RFS-sticker (RFS Performance = Norway's greatest tuner), it's mandatory to take a picture.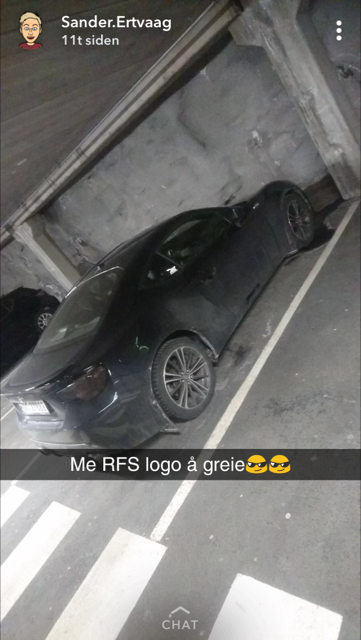 Pussymaster Sander Ertvaag. //
Sanding, sanding, sanding.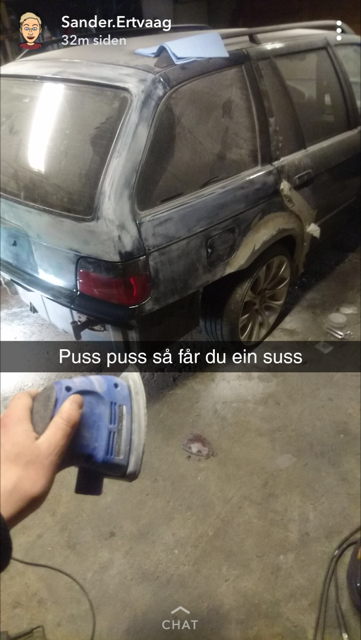 ---
Petter Lauvås kjenner litt på den våryre kjensla. //
Petter Lauvås is on his way to deliver some parts to his enginebuilder.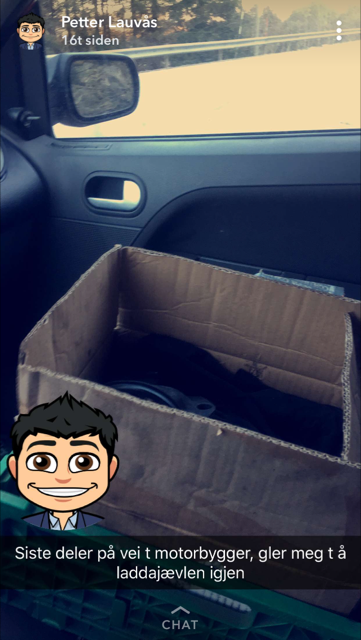 Ooops… //
Someone is having a bad day.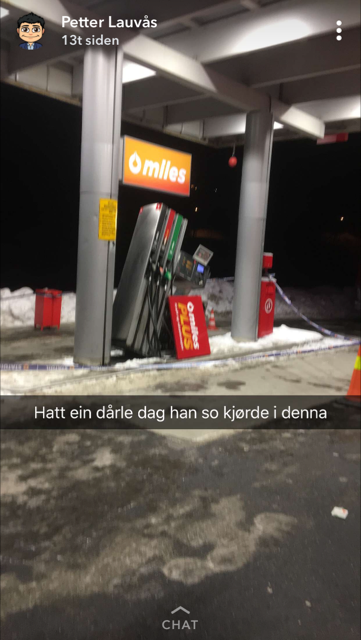 Er prisen rett, kan Petter gjerne køyre verda rundt. //
Picking up some styling in Fredrikstad, for his R34.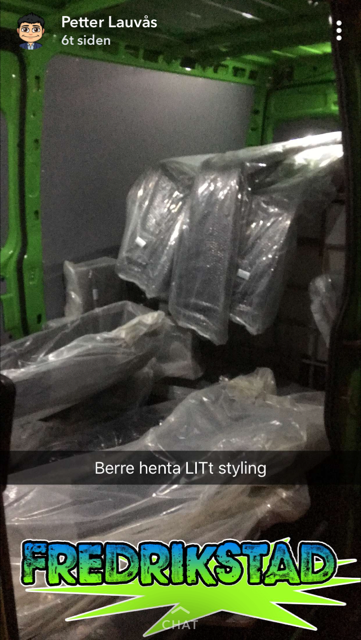 Ein tur innom Turbo-helten må til. //
Petter stops by Arve F. Brekkhus for some consulting.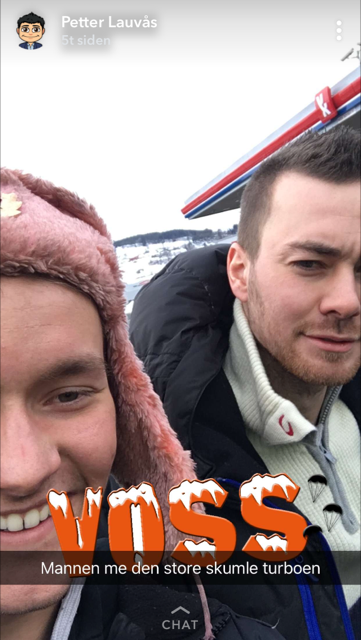 Jammen stoppar han innom Ørjan Nilsen og. Lurer på om han arrangerar guida "Møt Driftnerd-stjernene" turar? //
Petter even stops by Ørjan Nilsen. Maybe he could arrange guided "Meet the Driftnerd stars"-tours?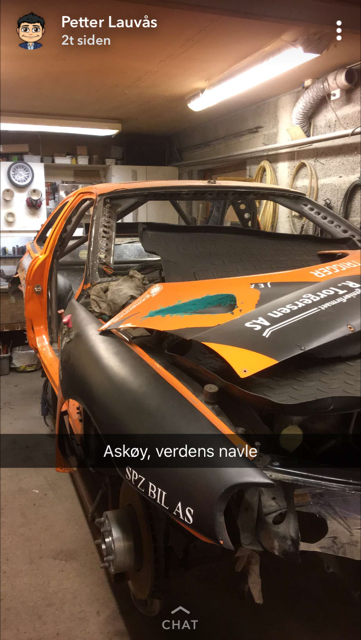 Turen fortsett. //
The tour continues, with a stop at sponsor Dekkhuset.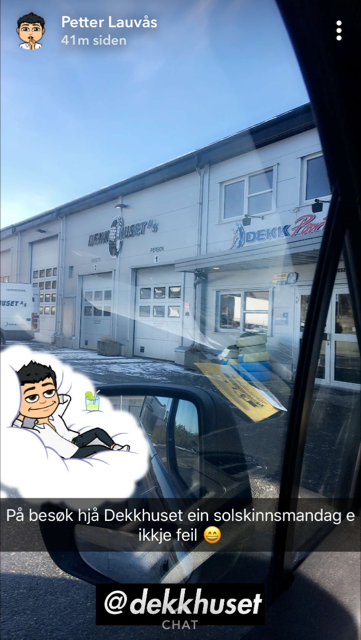 Nam nam! //
Picking up some goodies at Dekkhuset.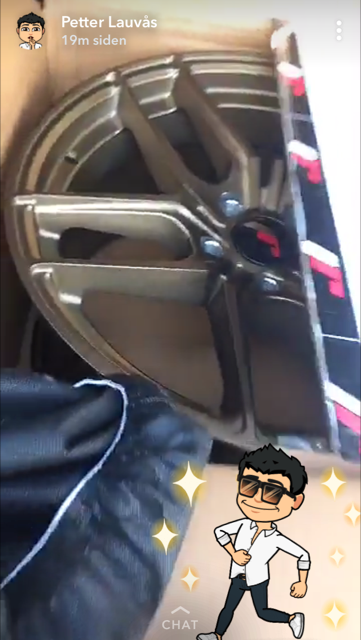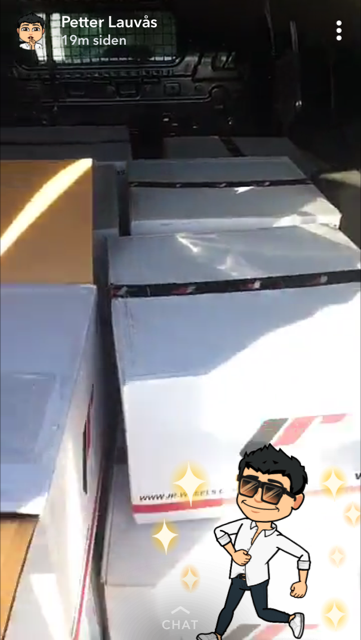 Vel heime er det berre å byrje å jobbe att. //
Safe at home, the work continues. Windowtint in progress.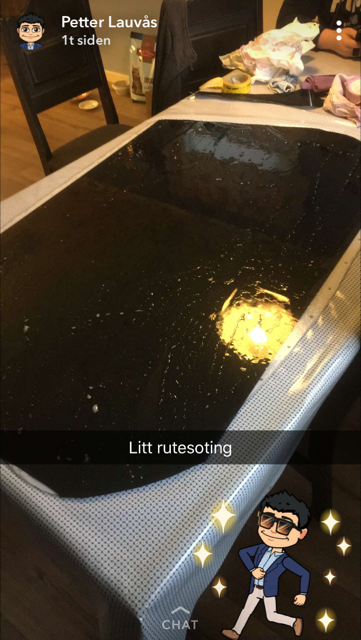 Oj, oj! Dette kan bli bra! //
New livery! This will be awesome!