Petter Lauvås styrer på i garasjen, med mekk og rydd. //
Petter Lauvås is bizzi in the garage, doing work on the car and organising all of his stuff.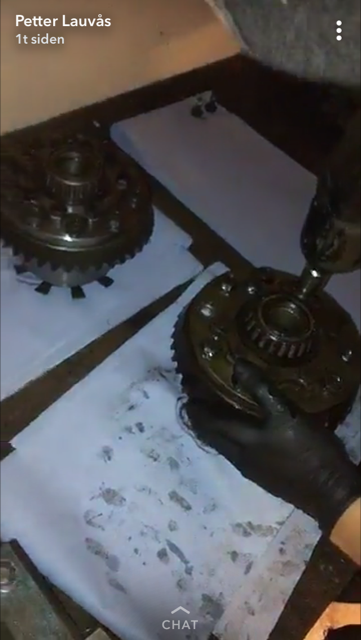 Eit vanleg funn i Driftnerd-garasjar. //
A common find in Driftnerd-garages. Busted 2JZs.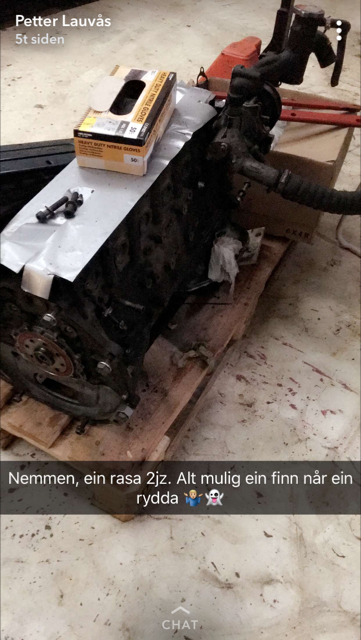 Heldigvis er ikkje alt krast. //
Luckily the transmission is in better shape.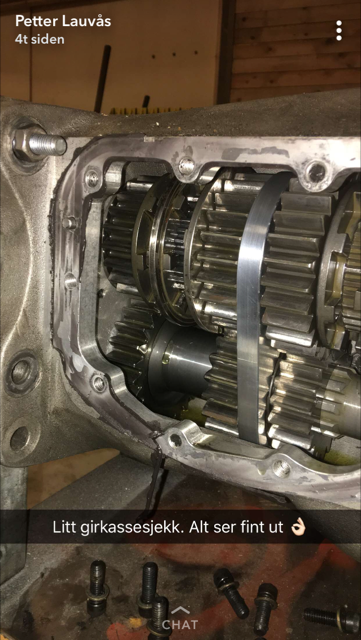 Oppskrifta til suksess, eller i det minste: powaaaah! //
The recipe to unlimited powaaaaah!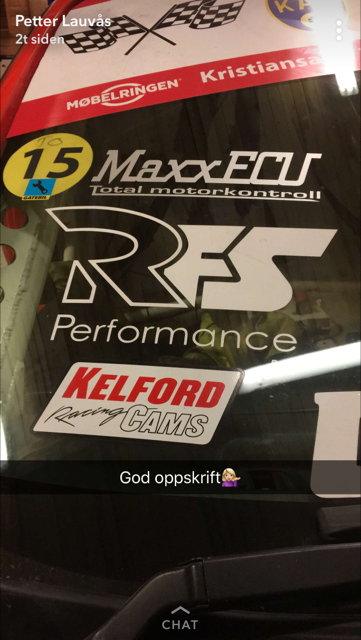 Men eg må sei han tek tidleg kveld. //
But Petter doesn't stay too long in the garage.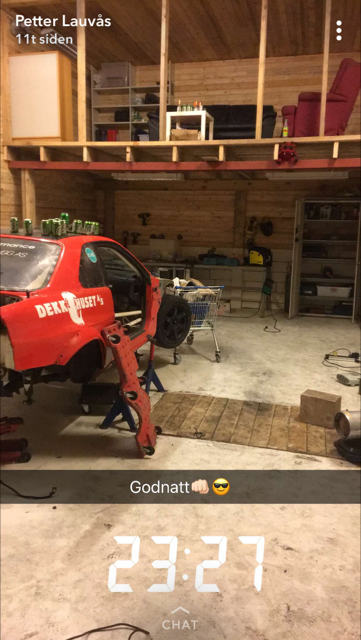 Ikkje so merkeleg kanskje, når han kan ut å cruise ein strøken og skamfeit 0.9 liters Fiesta.
Maybe not so strange, concidering that he can go out and cruise around in his sweet 0.9 litre Fiesta, who needs some special help getting his drink on.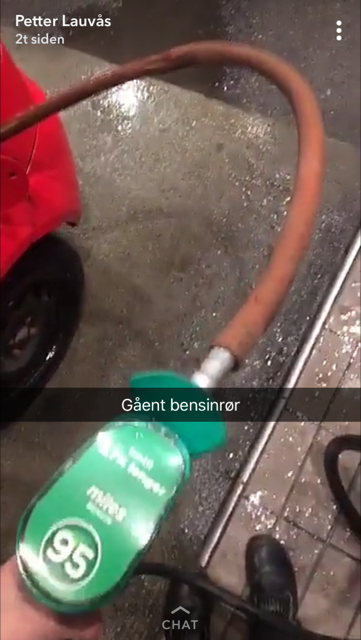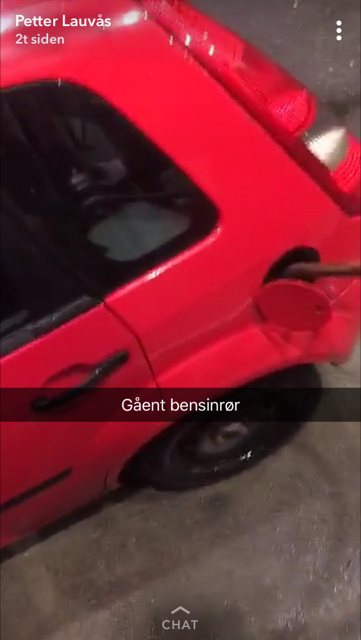 Og når Petter har denne skjønnheita liggjande å vente på seg, så skjønnar vi at han har det travelt med å komme seg heim! //
And when he has this beauty at home waiting for him, then we certainly understand his hurry.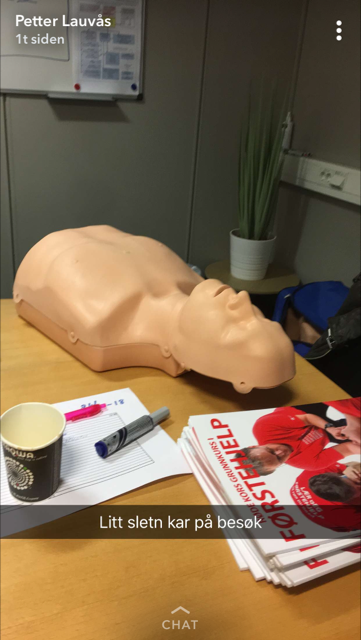 ---
Christian Bakkerud shine'ar trekkbilen. //
Christian Bakkerud is giving his racecar-tower some love.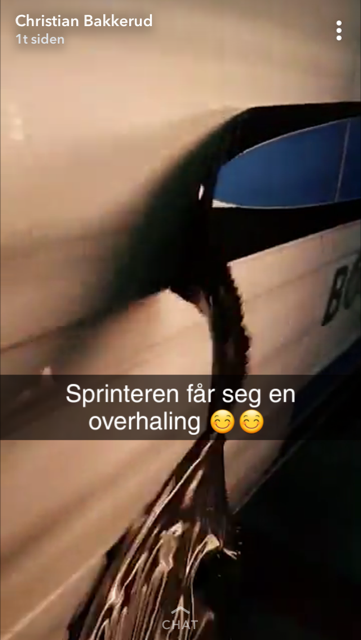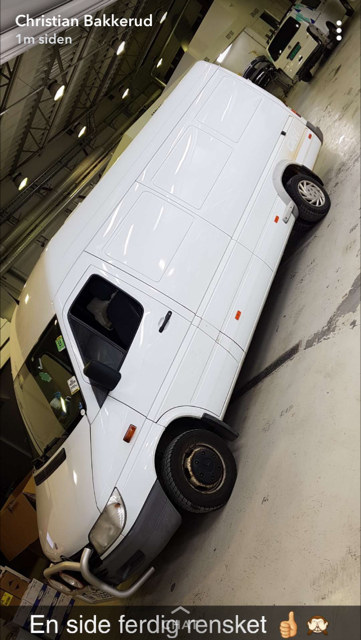 Men han har ikkje gløymt Cefiroen heilt, heldigvis. //
But he hasn't forgot his V8 Cefiro either it seems. New parts!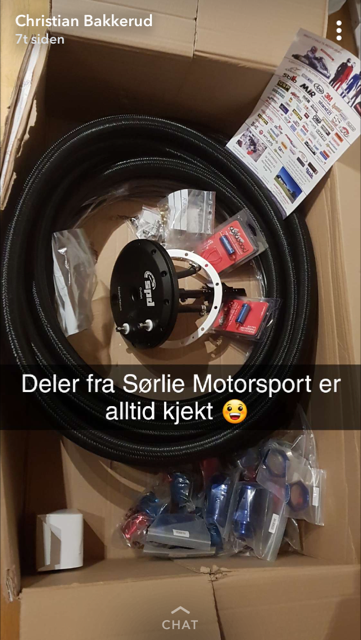 ---
Sander Ertvaag er klar. Allerede? Det må vere for godt til å vere sant. //
Sander Ertvaags engine is ready for more punishment.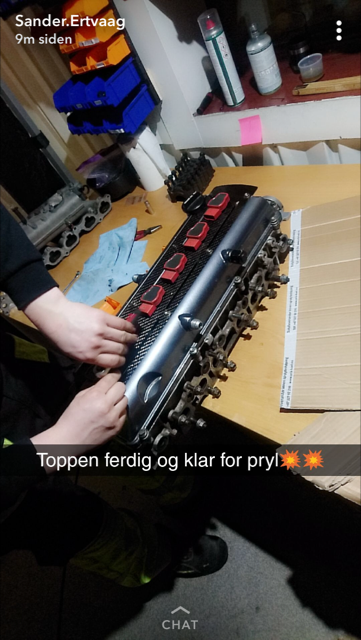 ---
Kenneth Johnsen leikar seg på EDB-maskina og har funne eit spel der han kan leike seg med gamle Opel'ar. Himmelen!? //
Kenneth Johnsen is in paradise when he is able to customize Opels in a videogame.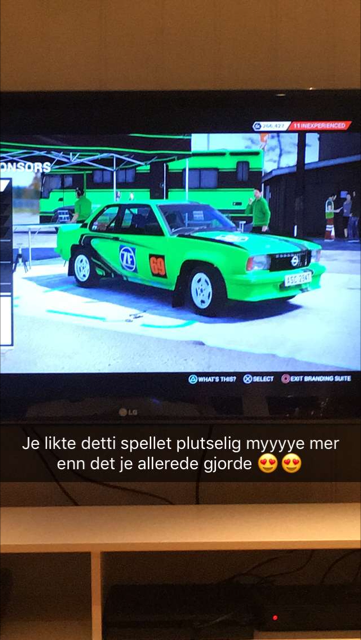 ---
Steffen Svingen jobbar framleis med sin Porsche 964 Turbo. For ein ufatteleg stilig farge og bil dette blir! //
Steffen Svingen is painting parts for his Porsche 964 Turbo. What an awesome color for a car!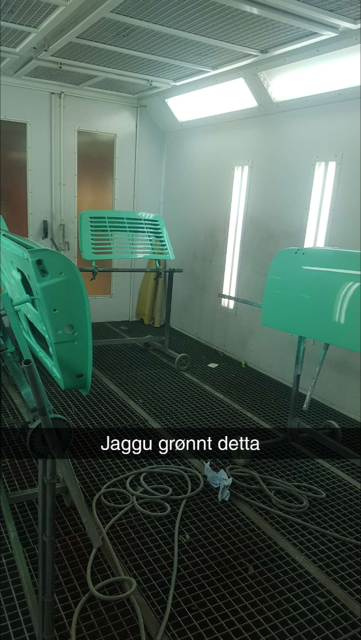 ---
Kenneth Nornes og gutungen med kvalitetstid, som henta ut frå ein tårevåt reklame. //
Kenneth Nornes spending some quality time with his son.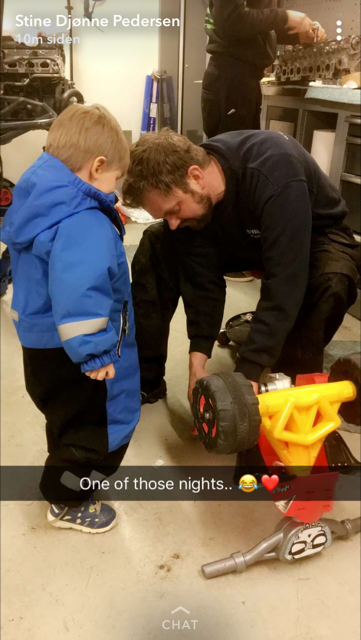 ---
Visste du at Arve F. Brekkhus, aka Pluto Performance, faktisk ikkje har gått på husmorskule? //
Arve F. Brekkhus, aka Pluto Performance, has some mad cooking skills.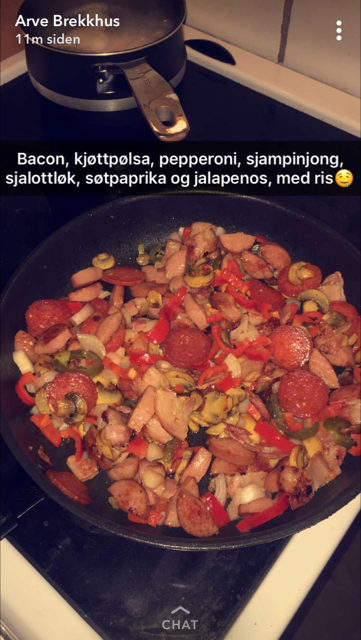 Multitalentet er ikkje berre ein ræsar på kjøkenet. //
But the talented supermodel is also a genious in the garage. To be able to fix some fenders, first he has to make a table.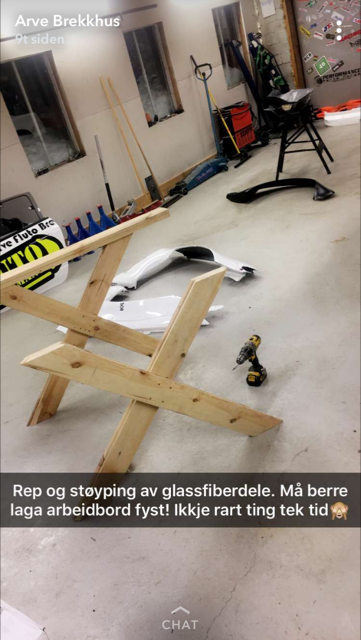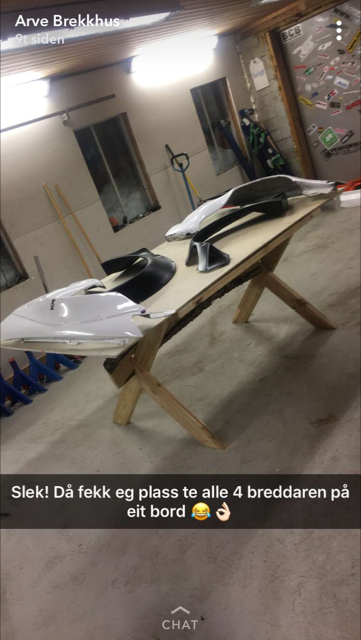 With the table made and patching done, he is set to chop the ass of his S15.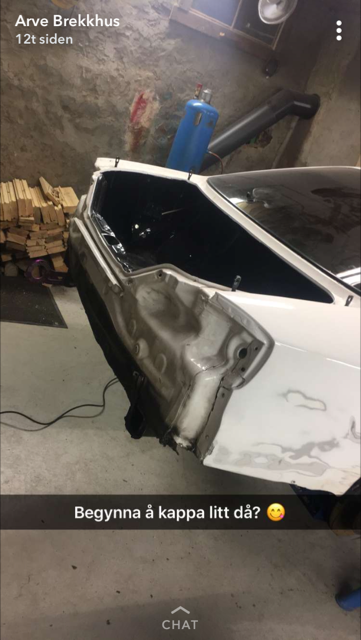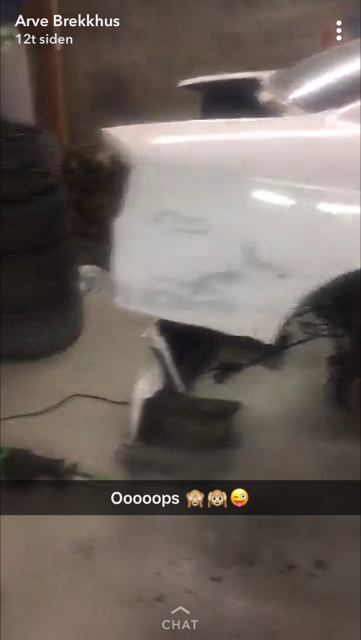 ---
Jørgen Tangen vert så inspirert av mednerd Brekkhus, at han kappar han og. //
Jørgen Tangen is so inspired by Brekkhus, that he starts with his PS13.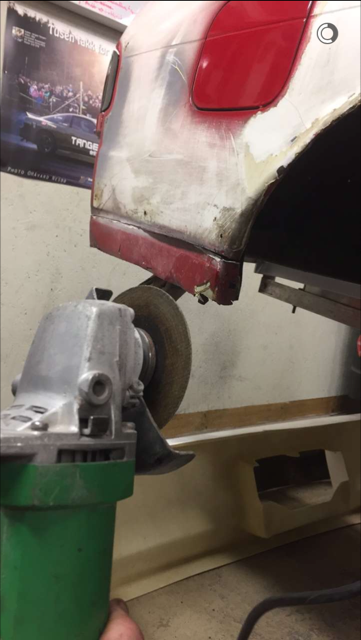 ---
Lars Magne Kløve sin kvardag er fyllt med eksotiske utfordringar.
Lars Magne Kløve's life is filled with adventurous challenges.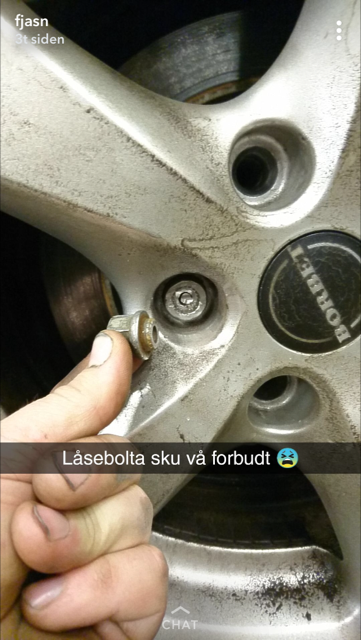 That's it!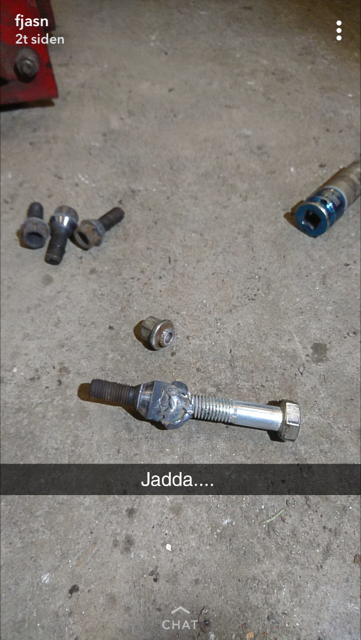 ---
Ørjan Nilsen sitt nye bur i Soareren er nok til å gi Linnerud ståpels. //
Ørjan Nilsen's new rollcage is so sexy it will give you goosebumps.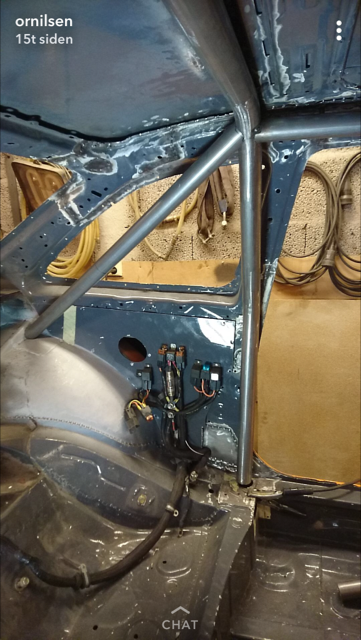 ---
Ein er berre nøydd å elske Øyvind Slinde. //
When you drive a Subaru tractor like Øyvind Slinde, you don't really have to clear it for snow before you start driving.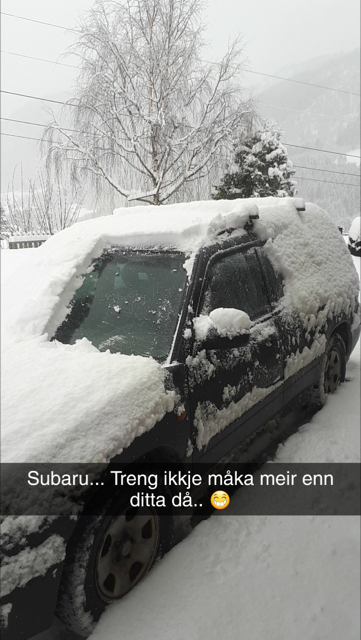 ---
Stig Smygen leverar… //
Stig "Smygen" Wilhelmsen drives one, heavily abused winterdrifter to the scrapyard…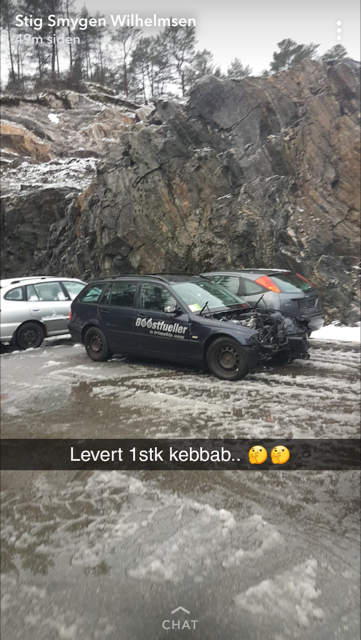 …og plukkar opp. //
…before picking up a new one.