Det blir ikkje spart på carbonen på Kenneth Norsnes JR sin elektriske minibil. //
Kenneth Nornes' kid electric car is getting carbon parts now. What's next?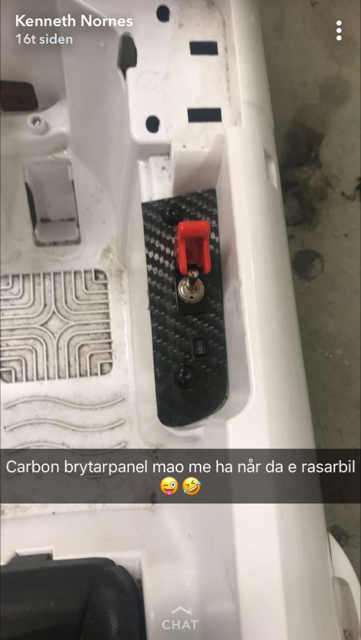 Kenneth går tilbake til sine gamle røter når det kjem til Vinterdriftebil, nemleg ein Impreza. Men ikkje STI denne gongen. //
Kenneth was known for some crazy Impreza STI driving in his younger days. So for a winter drift car the choice was easy. No STI though.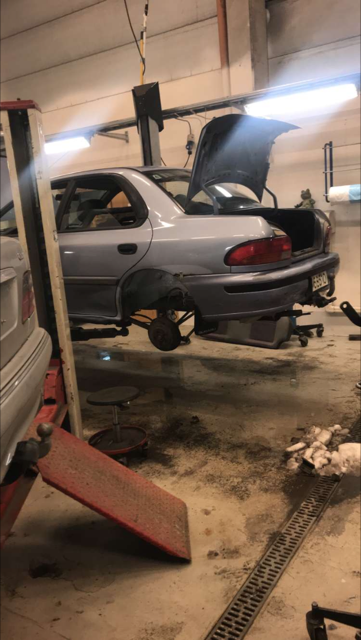 Imprezaen ser i alle fall ut til å bli brukt heilt korrekt. //
Looks like he's using it right!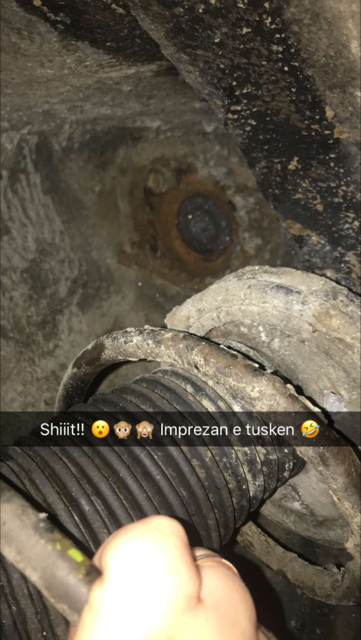 Nok ein gong kjem Nornes sin kjærleik for VW ut av skåpet og fram i lyset. VW deler er det beste han veit. //
Once again Nornes uses VW parts to fix the car, even though he claims to hate VW. As if…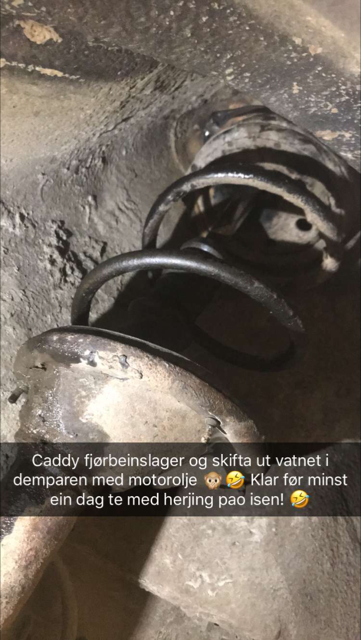 Heftige saker…//
You know there's potential for power when the cam is too big to rotate.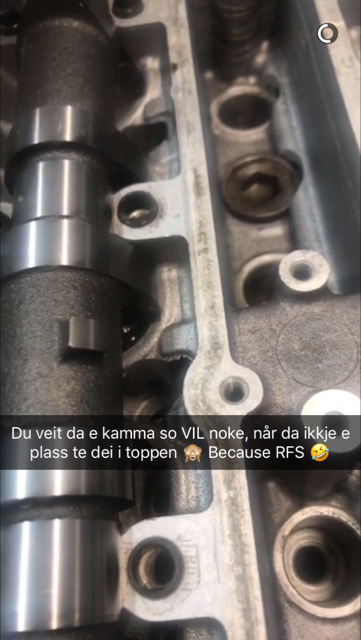 Der det er hjarterom er det plass? //
Nothing Nornes can't fix. Space provided.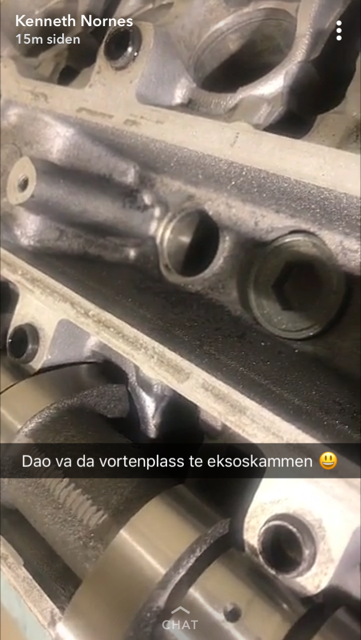 ---
Øyvind Slinde har levert sin gode, gamle Vito aka Driftnerd Express på skrapen. Men spennande nye planer er lagt! //
Øyvind Slindes good ol' Vito aka Driftnerd Express is scrapped. But plans for a new Driftnerd Express are in motion.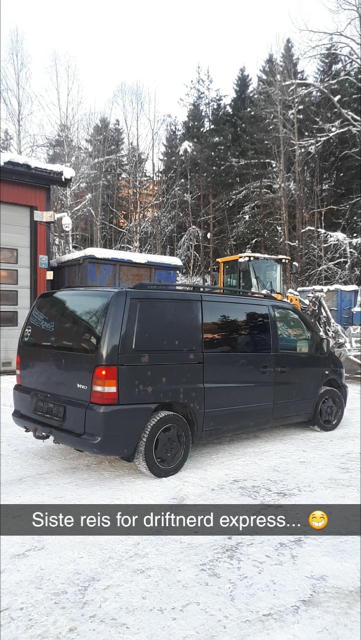 ---
Stig Smygen Wilhelmsen har so mykje hugleik for Omegaen, at det er beint rørande. //
Stig Smygen Wilhelmsens love for his Omega driftcar knows no bounds.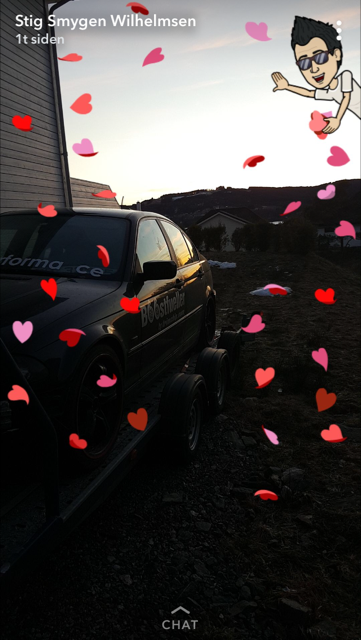 ---
Sander Ertvåg har fått laga til eit klinisk sterilt monteringsrom i garasjen. Manglar berre Biohazard drakter. //
Sander Ertvåg has made a clean assembly room in his garage. No filth shall enter!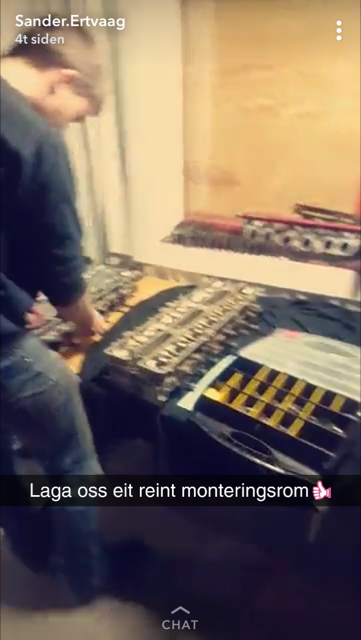 Sander går ikkje av vegen for å selgje nabobilen for å få pengar til motordeler. //
Sander is attempting to sell his neighbours car to get money for engine parts.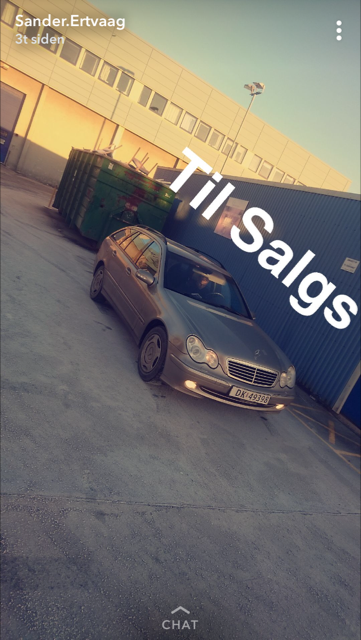 Når salet feilar går han heller for vektreduksjon. //
When the sale fail, he goes for weight reduction instead.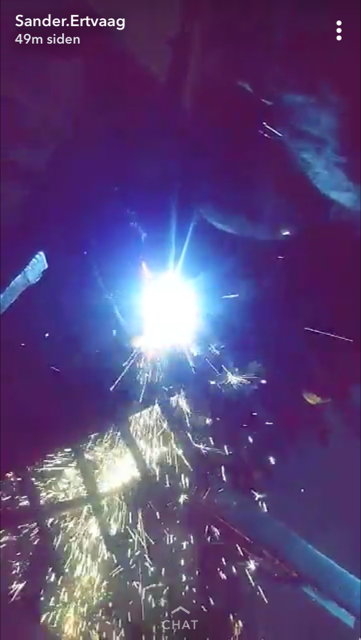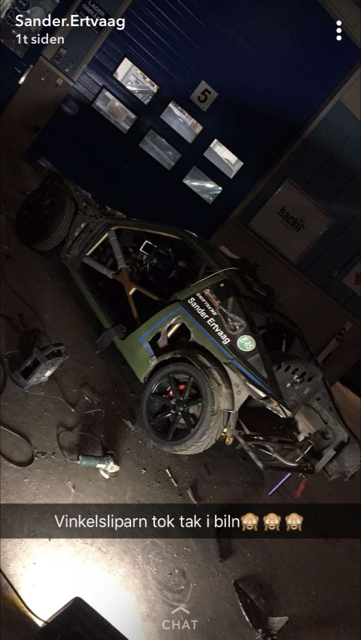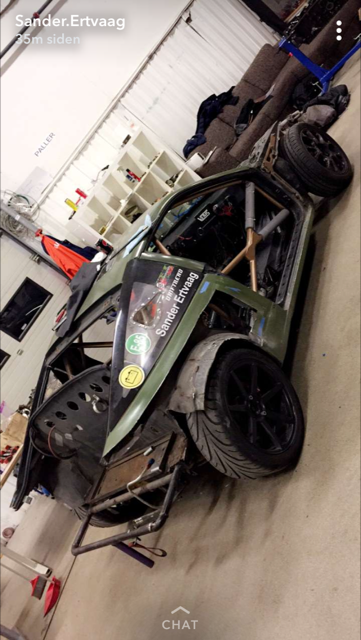 ---
Petter Lauvås kan endeleg konsentrere seg om R34'en no som garasjen er isolert og målt. //
Petter Lauvås can finally concentrate about his R34 now that he is done with the garage.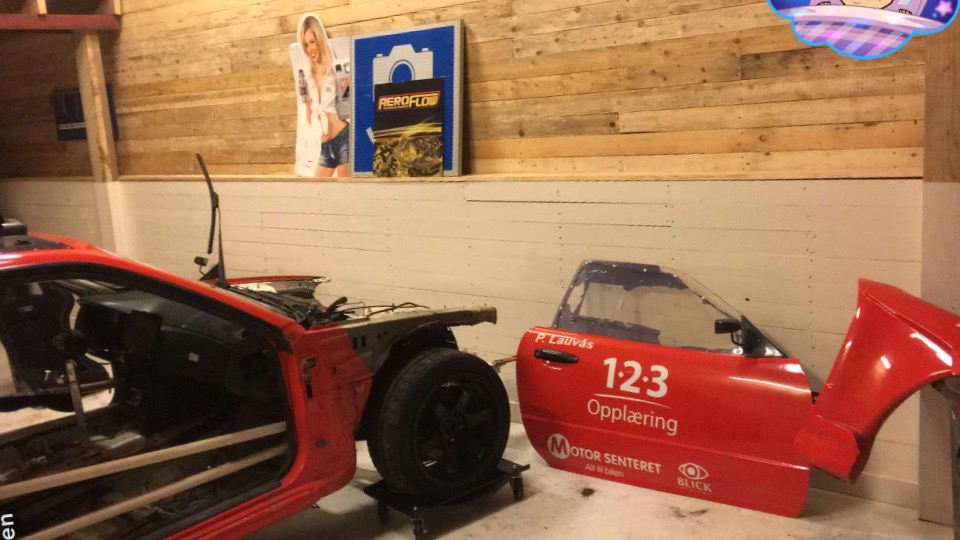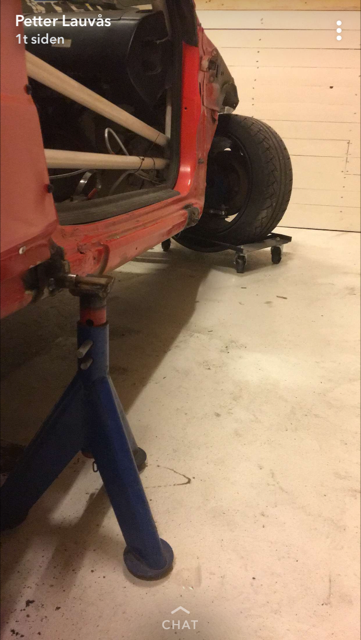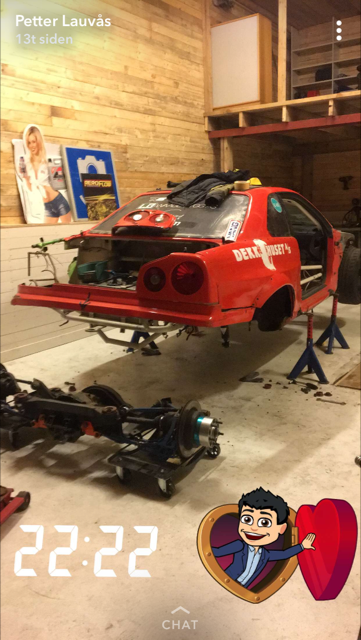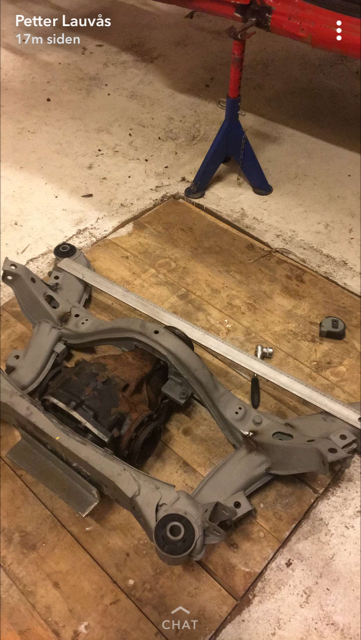 Peugeot er kjend for kvalitet hjå Driftnerd. Ser ut til å stemme hjå Petter og. Godt han ser positivt på det. //
Peugeot is not known for long lived quality at Driftnerd. Petter does have some issues with his, but at least the lights works.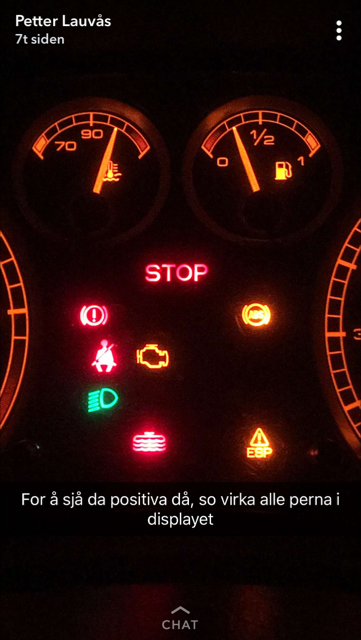 ---
Joakim @Hamlander har fått hjelp av med-nerd Christian Bakkerud til litt lyktefiks. //
Joakim Hamlander got some help from fellow nerd Christian Bakkerud to paint the back of his MB headlights.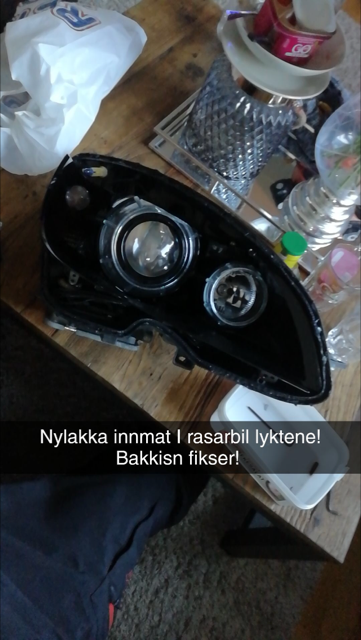 ---
Til gjengjeld får Bakkis hjelp tilbake. //
In return, Bakkerud gets help from Hamlander, welding his radiator.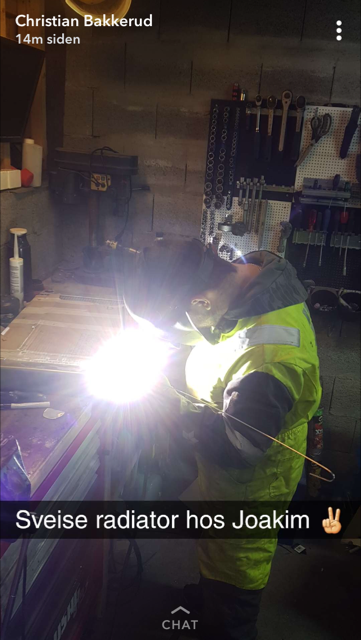 Christian med litt snikreklame. //
Christian with some product placement while doing a service.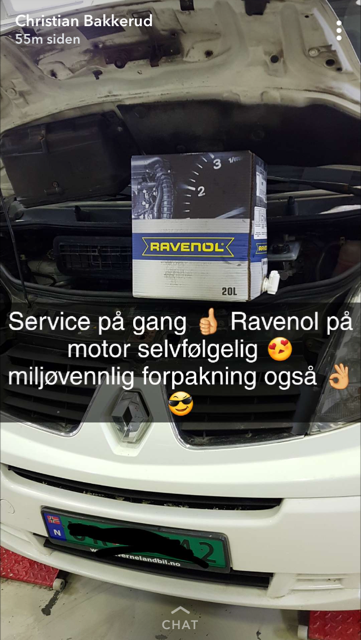 ---
Arve F. Brekkhus, aka Pluto Perfomance, er tilbake hjå Reidar F. Skartun, aka RFS Performance, for litt jobb. //
Arve F. Brekkhus, aka Pluto Perfomance, is back at Reidar F. Skartun, aka RFS Performance to do some work on customer cars.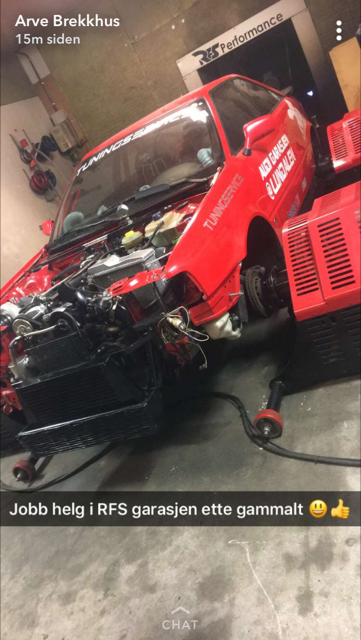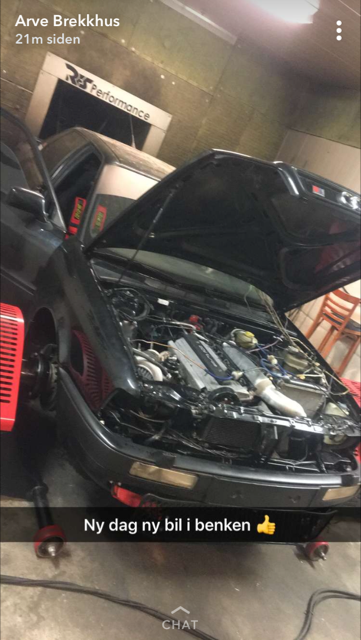 Making an engine part for Arve's S15.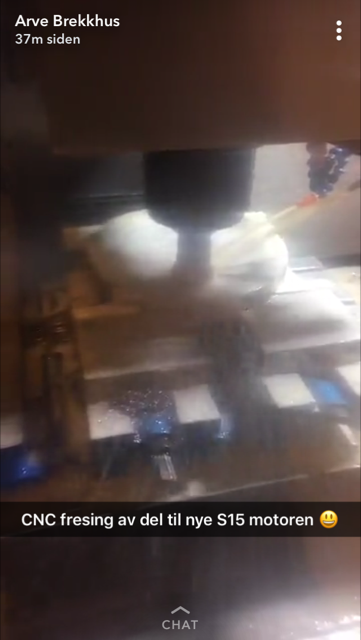 ---
Jørgen Tangen har sikra seg vinterbil! Spørst om vi må kalle han Taunus-Tangen frå no av? //
Jørgen Tangen has secured a winter drifter. A Ford Taunus from the late 70's. Is Taunus-Tangen ok as a new nickname?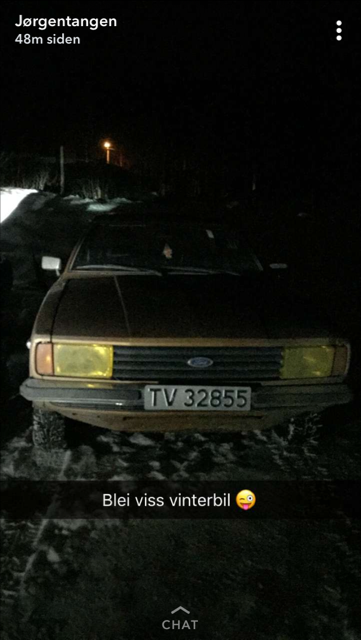 ---
Ørjan Nilsen selg eit enormt lager dekk og felgar. Det er nesten so vi kan tru han ikkje fekk svidd av noko dekk i fjor. //
Ørjan Nilsen is selling a shitload of rims and tires. Didn't he burn any rubber last year?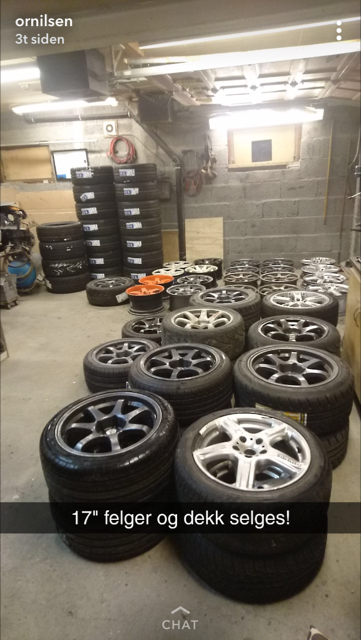 ---
Kim Mathisen har sett sin del av snø den siste tida, og har hatt nok av jobb med å brøyte eigedomen. //
Kim Mathisen have seen a lot of snow lately, barely keeping ut with it.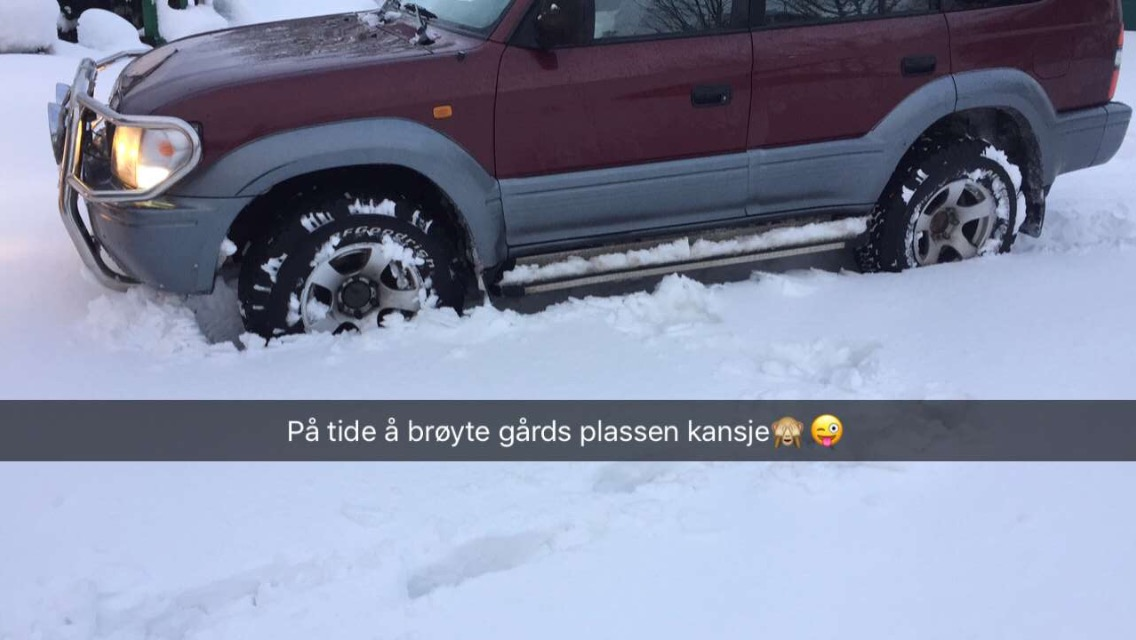 ---
Vegard Nes Olsen har også utfordringar. //
Seems like Vegard Nes Olsen also has some challenges with the snow. Where's the bimmer at?